Discussion Starter
·
#1
·
Hi All
I've been planning this for a while and built the prototype of the cabin (or whetever it is called).
The base is made of balsa wood, the pillars from kebab skewers, the rest is from paper on 1mm thick carton, and a thin piece of plastic for the window.
I've designed the paper cut outs on Powerpoint (best I have), printed it on label paper on a colour laser, cut and stuck on carton.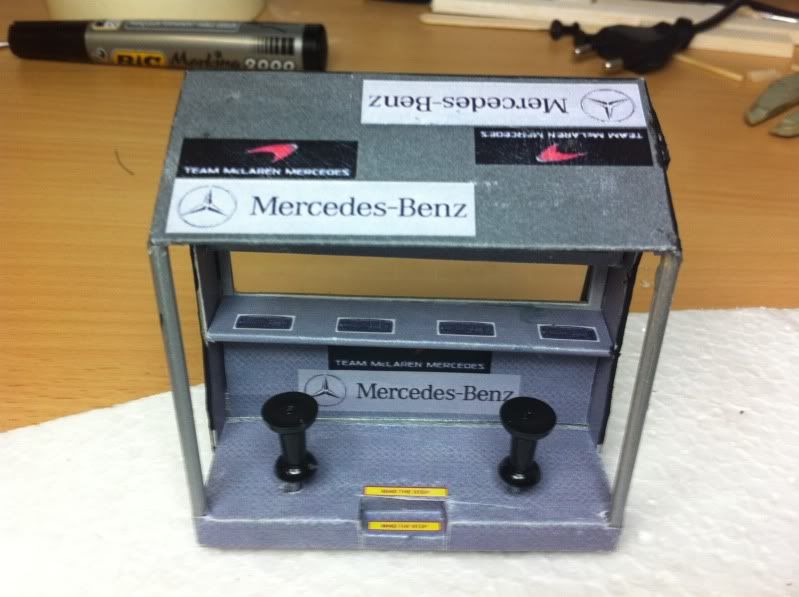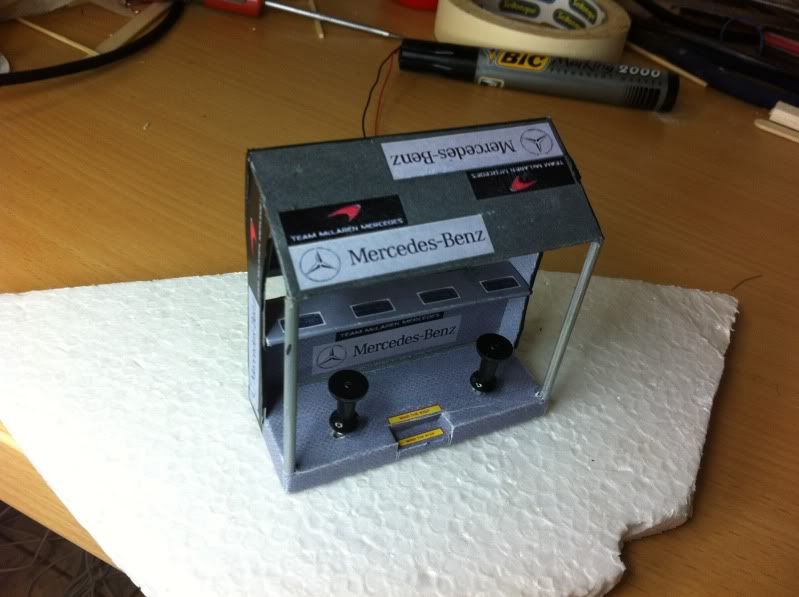 And to top it all:
I have embedded a small white LED behind the "Monitors" and with small slots cut into the bottom of the monitor bank to downlight onto the keyboards:
Thus with 12V connected, the monitors glow: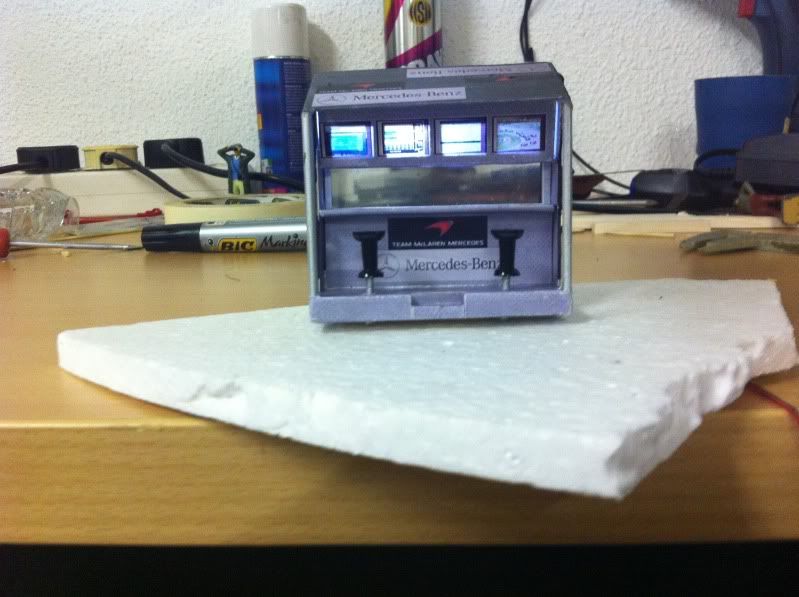 As this is the prototype (and I was as usual in a rush), it is a bit messy and the finish is not as I would like, thus try and try again.
The rest of the cabins (6 more to do) will have to wait as I'll be in Namibia for next week.
Pictures to follow soon.
Cheers and enjoy!
TK