Discussion Starter
·
#1
·
Hi guys, i made some pics of this slot car and i thought you could be interested in..
But first, a bit of history..
Policar, like some of you for sure knows, produced just in 1967 a 4 cars-range, called "Policar Super": a Ferrari P3, an Osi Scarabeo, a Lamborghini Miura and a De Tomaso Mangusta..they all were made in acetate, so lighter (and more fragile..) than the normal plastic, they had an "H" chassis and an original Policar engine..so, they were the Italian answer to the most professional American slot cars..
Not many were produced, due to their expensive prices, and even less remain today, given that their body was so fragile that a small mistake on the track could lead to break it..
For this reason, the year after, 1968, Policar stopped producing them and replaced with other 4 slots, called "Policar Racing": a BRE Samurai, an Osi Bisiluro, a Ferrari Dino Competizione and an Alfa Romeo 33/2..but they were quite different from the previous four, because the body was in Moplen (kind of normal plastic), the chassis wasn't "H-shaped" anymore and the engine was a Japanese Mabuchi..so, they were quite stronger and more reliable, but not so amazing like the previous ones..anyway, even this production stopped in just one year's time, and Policar concentrated itself just on the 1/32 and 1/43 scale (in this case with its Dromocar brand)
So, the Ferrari P3 i show you now is not just the rarest of all the 1/24 Policar Super models, but it's also in the even rarer yellow livery (it was produced just in red and yellow, but for some reasons there are more red ones than yellow ones). And so far, just 5 Policar 1/24 yellow Ferrari P3 are known left in existence..and this one is one of them
And as you can see (and because you asked me to do so, Don
i also show the difference between the chassis of the Ferrari P3 and that one of the Ferrari Dino Competizione..not quite similar, i guess..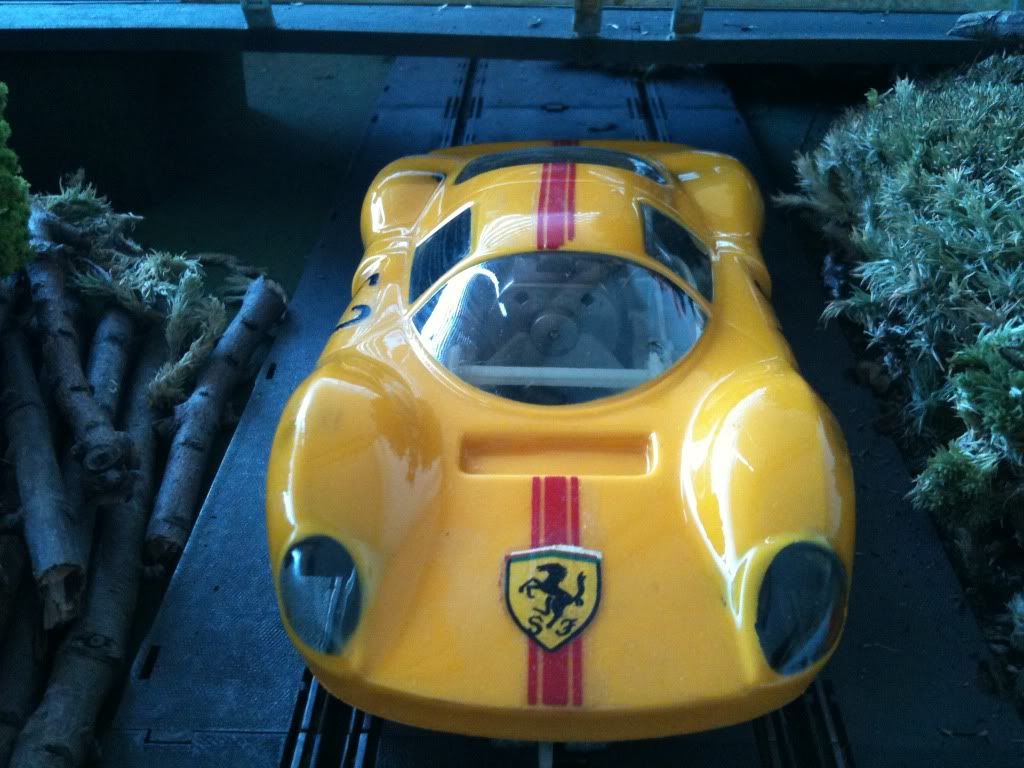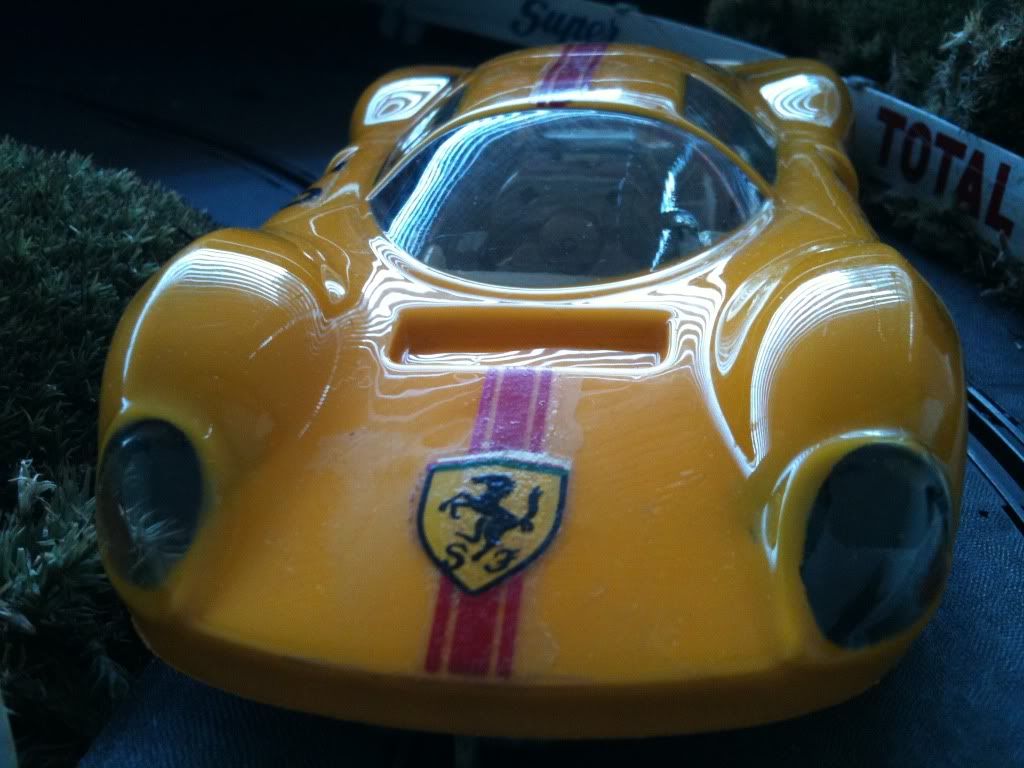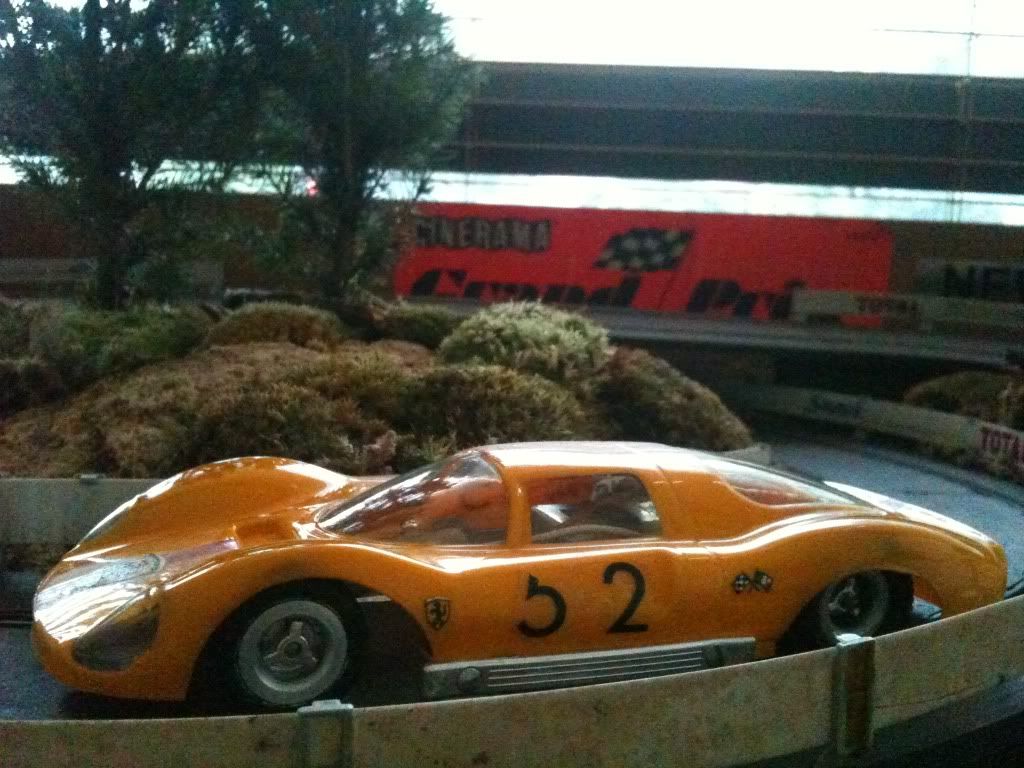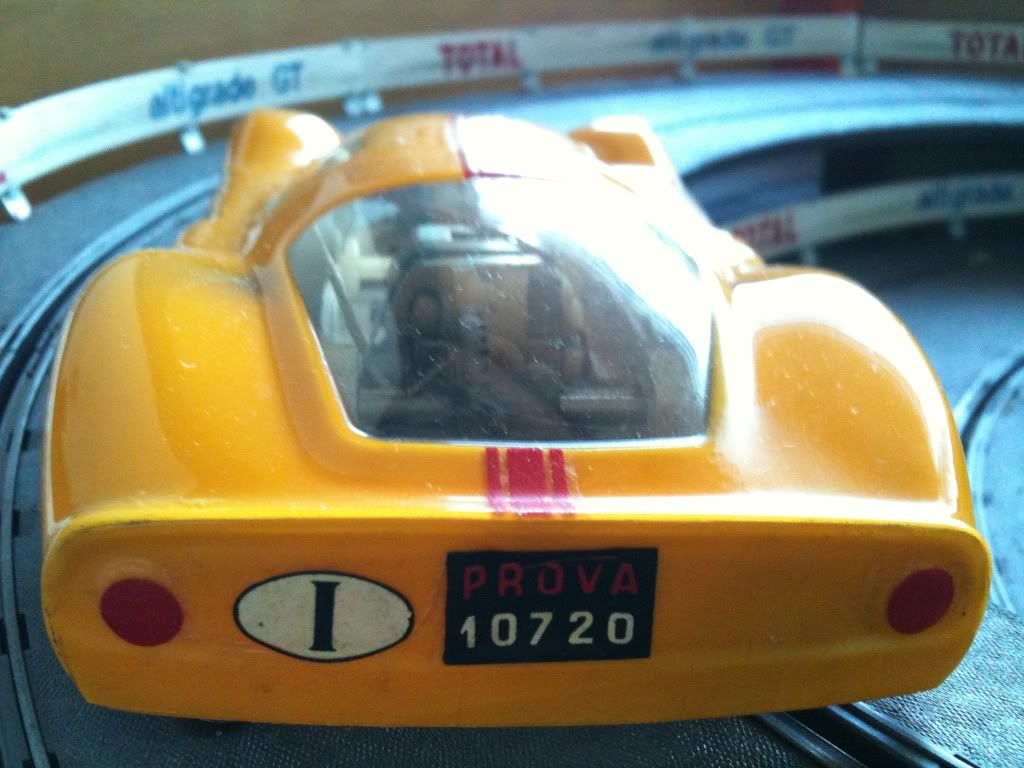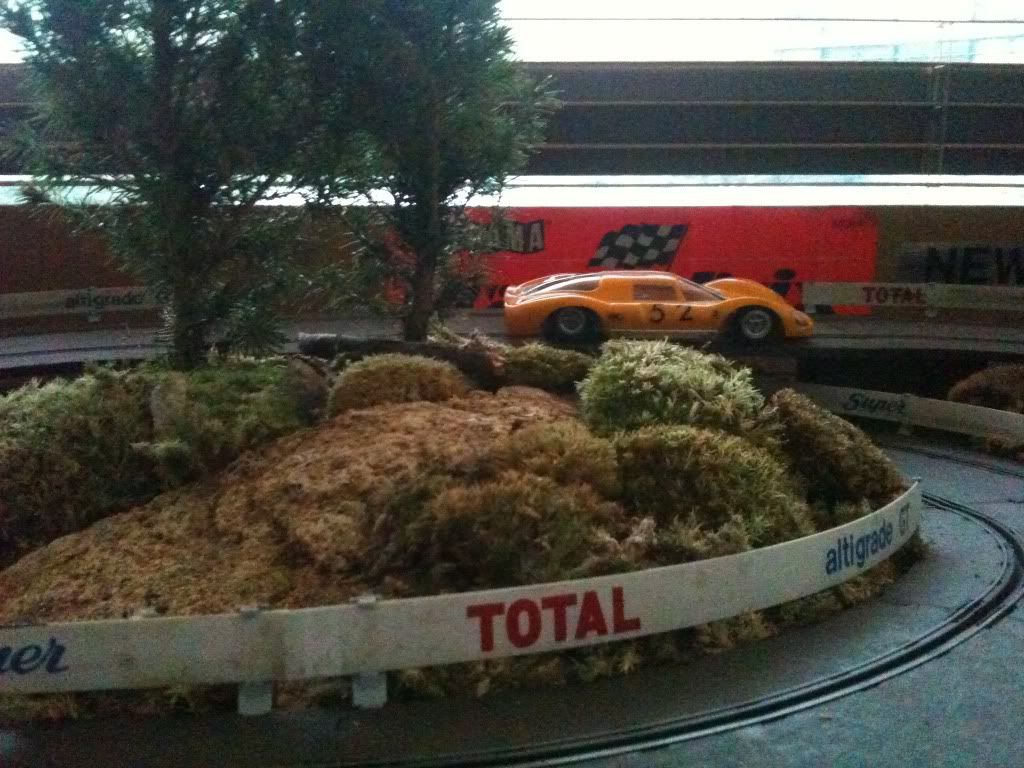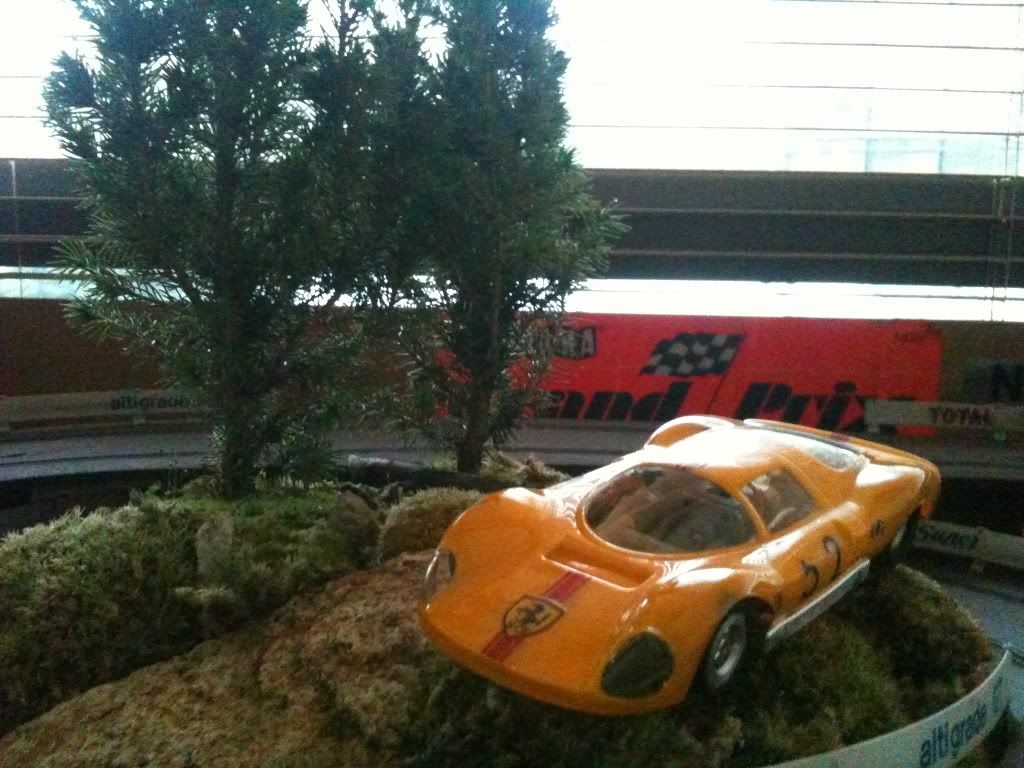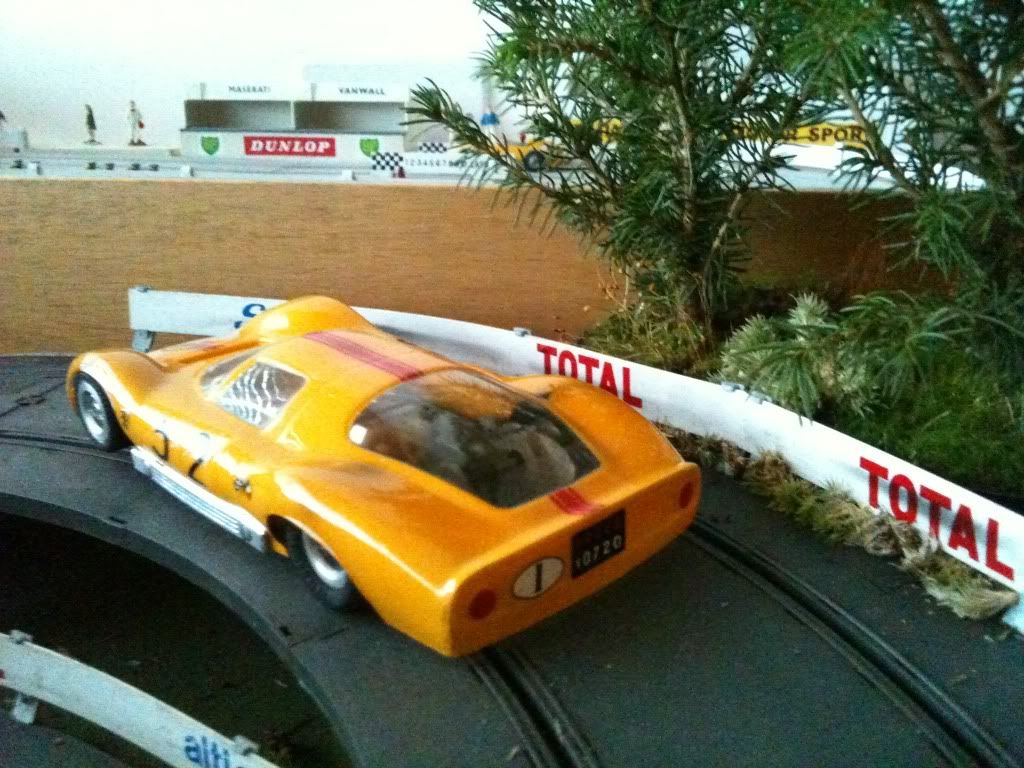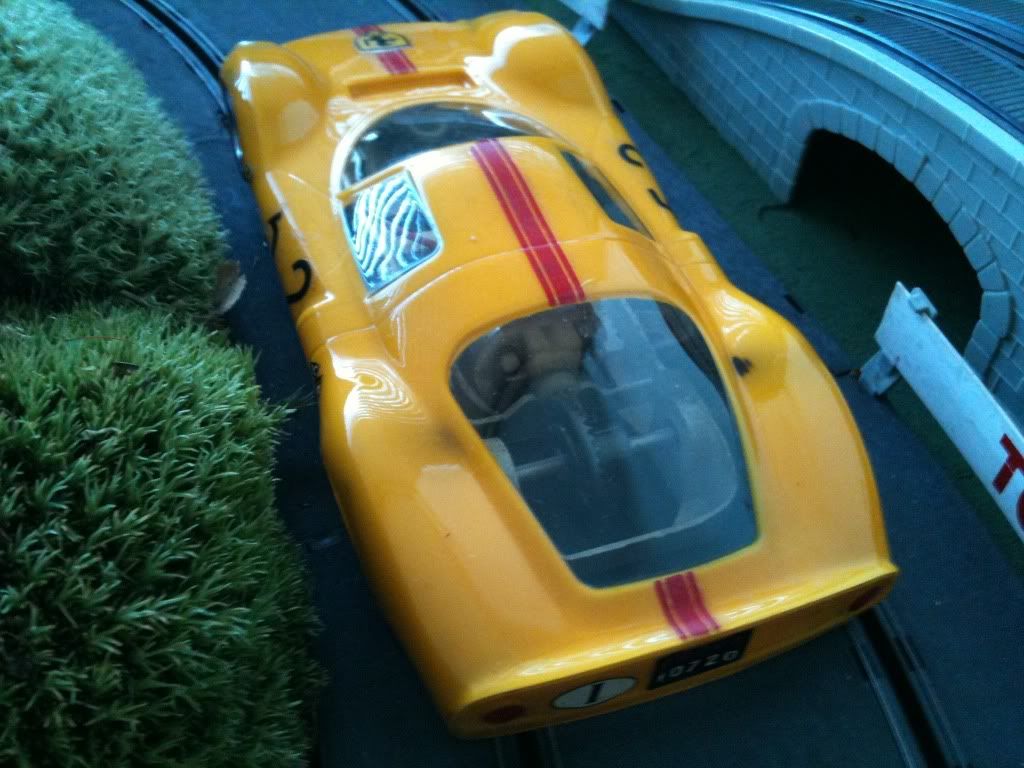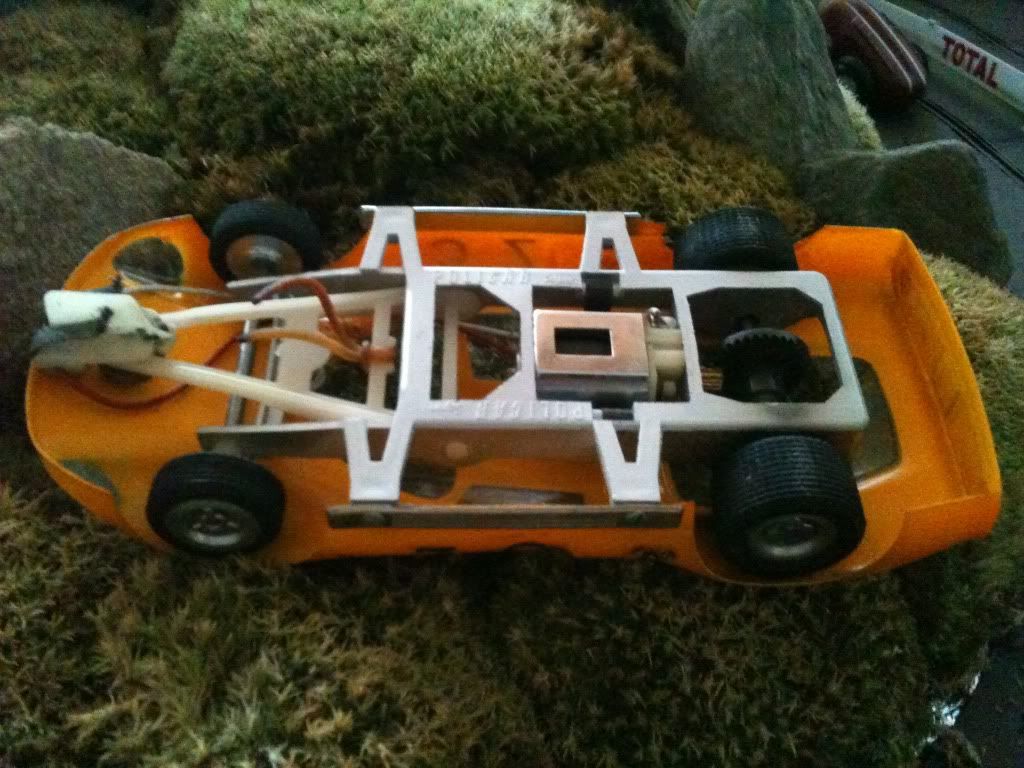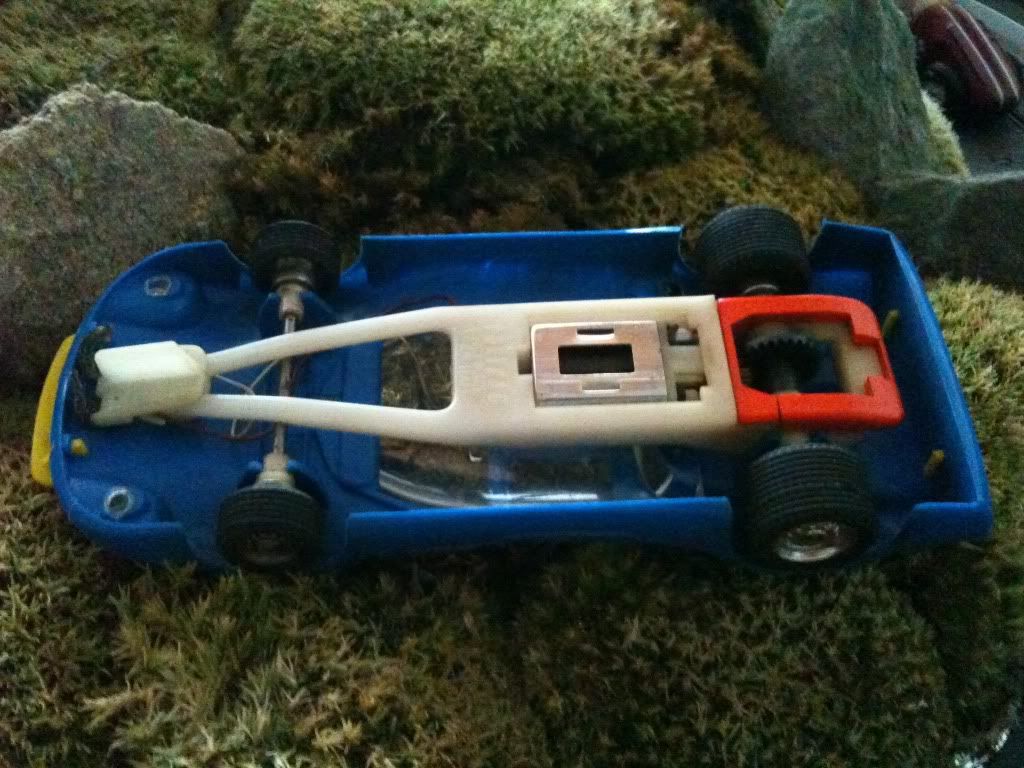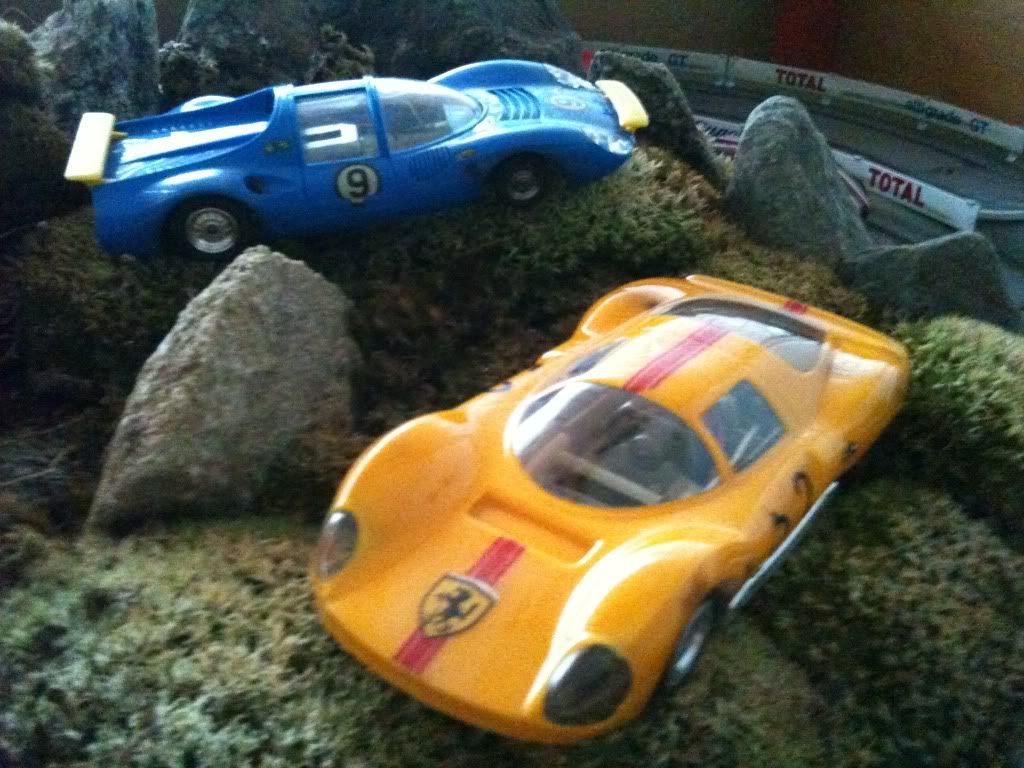 Well, in a couple of days i'm off to Europe (Belgium, Germany, Italy) where i should collect stuff you humans never heard of..
and i'll try to post them later..and, honestly, the encouragement i so often get by fellow collectors is really useful in this almost never ending hunt for items from the past..
Cheers, david