Good morning guys!
Here is another car I've built for the Shelby Revival here in last Dec 3rd.
This is a MRRC spare body kit with a scratchbuilt brass chassis:
The car reproduces the Porsche 910 used by Brazilian team Hollywood, driven to the victory in Tarumã 1971by Lian Abreu Duarte.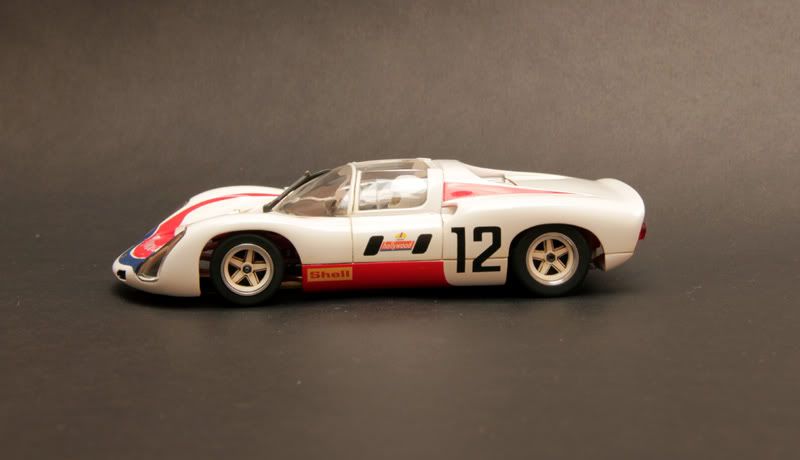 As you can see, I replaced the MRRC wheels by the correct 13, which equipped the real car, but used the original MRRC inserts.
I made an option to adopt an anglewinder configuration, in order to keep the setup as low as possible: (sorry for the poor quality picture..
Motor is the one provided by the great Al from BWA, and the transmission is a Pitch 80 gear/pinion.
Hope you enjoy the pictures above and
below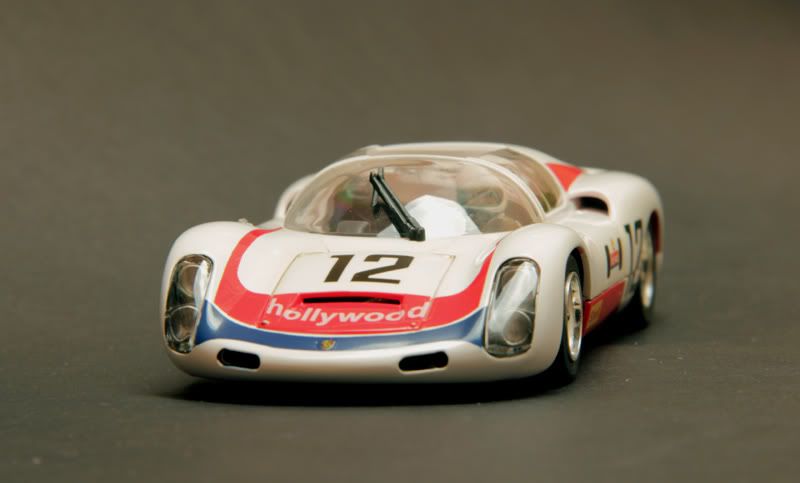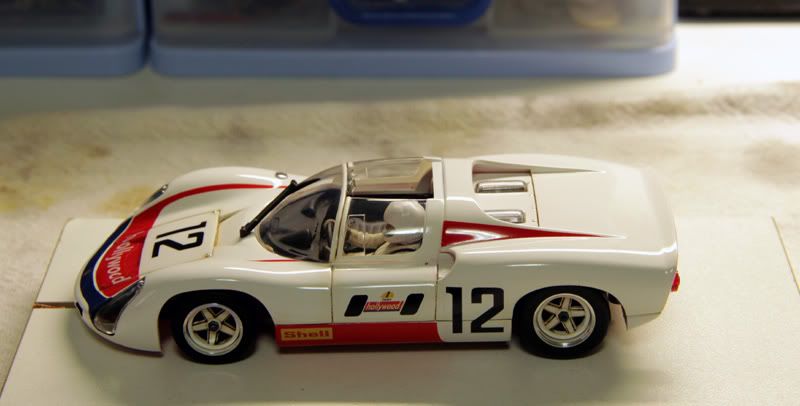 Cheers!!
Ricardo Bifulco