Discussion Starter
·
#1
·
Gentlemen and ladies, you see before you the beginning of another project. This project will create a (resonable) small scale facsimile of a 1:1 car I used to own. GRN 307W, a 1981 Rover SD1 3500 SE automatic. Long since gone to the great scrapyard in the sky, bless her steel & alloy heart.
Speaking of her heart, it may still beat, 8 to the bar, under the bonnet of some Land Rover. Yes, she stayed in the local area through two further owners. It was an unfortunate twist of different amounts of money which prevented her from ever returning to me. I had arranged to obtain the paltry asking price of £150. I had spotted her driving to and from Bae Warton where I used to work and soon tracked down the owner (he used to have Capris !). However, the weekend came up and all hopes were dashed - a neighbour of his came up and offered £300 cash because he wanted the V8. Enthusiasm & sympathy have no place in the world of cold, hard cash.
The guy never even had chance to get one of her chrome V8 badges or even her registration plate. It was a case of engine out, scrapyard truck punches grabs through her windows and off she went
Oh well, sweet memories...... anyway...the project's called Flying Pig for obvious reasons.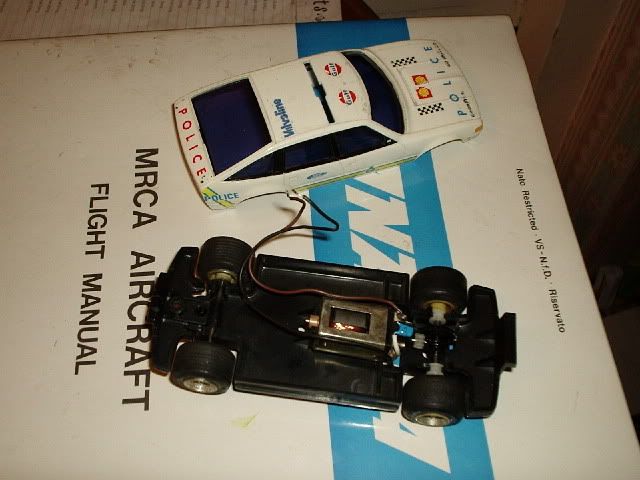 My SD1 ended up being jet black with black alloy wheels. I believe that black wheels are quite fashionable these days, but I pre-dated that idea by about 14 years!!
Mark.