Lloyd, great news, i´m looking forward to your entry!
Jaak, here´s a link to pictures from the track:
http://s38.photobucket.com/albums/e106/pfu...rack/?start=all
here are 2 pics: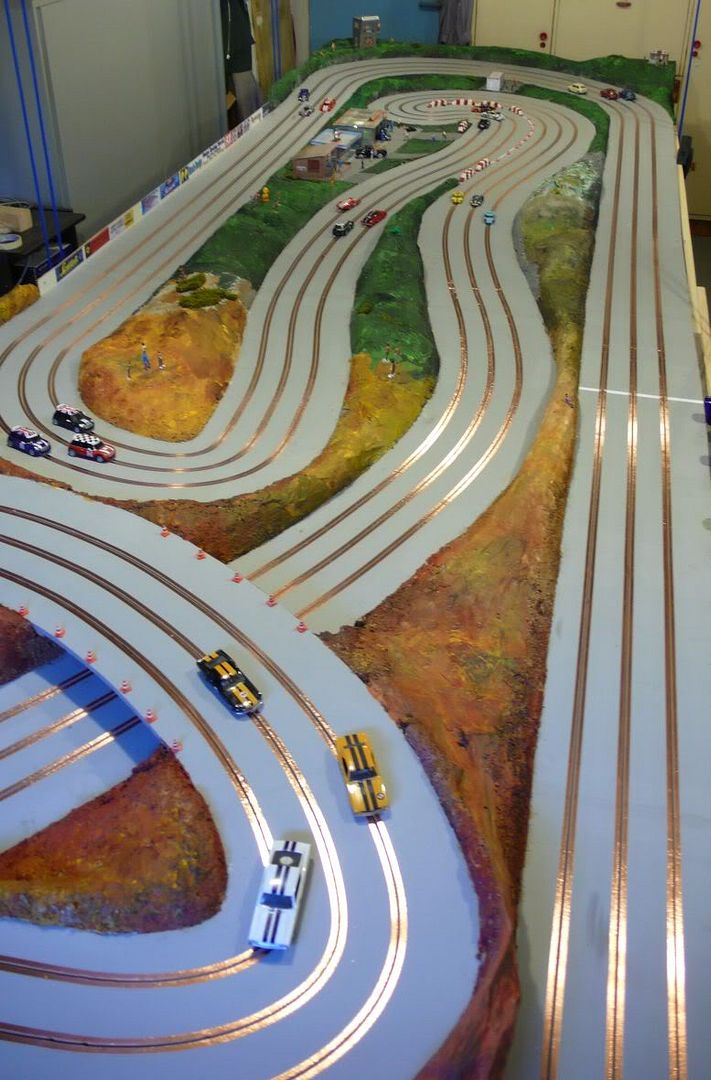 what do you mean with posters, box stickers, etc?
"slowest 5 will be deleted" the race will run for 30 laps, the 5 slowest laps will be deleted out of the ranking and the remaining 25laps will used to calculate the average lap time. Reason for deleting: in this way i got 5 possible deslots and i can push the cars to their limits. or near the limit.
cheers,
Peter