Hi,
For a lot of people finding suitable 1/32 race figures can be a difficult task, if you not always want to use the same figures.
So recently I've made some contacts with people on a figurine forum who scratch build figurines just like we build cars.
I've found one very good sculptor who was very keen on sculpting racing figures for me.
To start with I asked him if he could make a bust of Manfred Von Brauchitsch, because I doing the Mercedes W125 series at the moment.
I only asked for a bust because I can't see no use in doing complete figures, because each car is different, and the body takes different shape each time.
So the idea is to scratch build the body from military figures and mount the recognizable heads on that figure. Probably there will also be a pair of hands that holds a steering wheel.
The figures are computer shaped, printed 3d and casted in resin.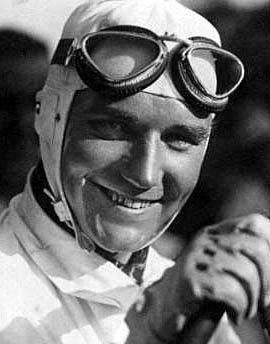 Manfred Von Brauchitsch
I hope to make a one of series, of famous racing driver on demand.
That's why I want to ask who would be interested in buying such a figure and how many figures would you buy?
No what most of you will be asking, what would a figure like that cost. The answer to that, it depends how many are interested.
That why I want to do a little poll here, to see how many figures would be demanded.
I only will take one demand of each figure before production and the price will be set on that demand.
Let me be clear on this, I don't want to set up a business, the cost of the figure will be the prise I've to pay including all expenses I've to make, the development and the shipping price will vary on with side of the globe you live. The estimated maximum price for a figure will always be under $20 I hope, without shipping costs of course.
So the people who are interested, please send me a massage of how many figures you would be interested to buy? So I can make an estimate, how many figures to make and a final price.
The artist who makes them, asked me if anyone would be interested in resin display figurine busts in a 1/9 scale or 200mm of the same 1/32 busts. So people who are interested in that can let me know and if the demand is big enough perhaps there's a chance we can do them as well
I soon soon will post digital images of the design.
Cheers,
Danny