A while back Bob Scott, a great professional track builder, and I collaborated on a
Radiator Springs inspired track
. Bob did the routing and benchwork, and I did the scenery. It turned out so well that we talked of another "bigger and better version." Alas, life happened and the project got stalled, Bob moved out of state, and he gave me the routed frame before he left. It's sat for a while, but now I need to get it out of my garage to move on to another project. So, I'm finishing it off.
Here was Bob's original routing based on my plan. It was routed in 1/43 scale, and it's about 3.5' x 10'. The double spiral was some fancy routing! Bob's really a great professional track builder...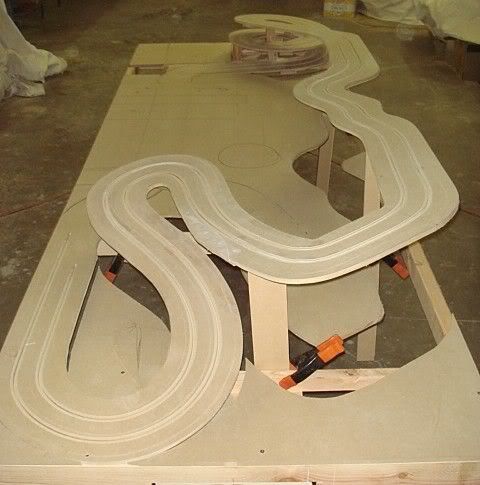 Bob then painted it, and it sat. Eventually, he dropped it off at my place--just a frame.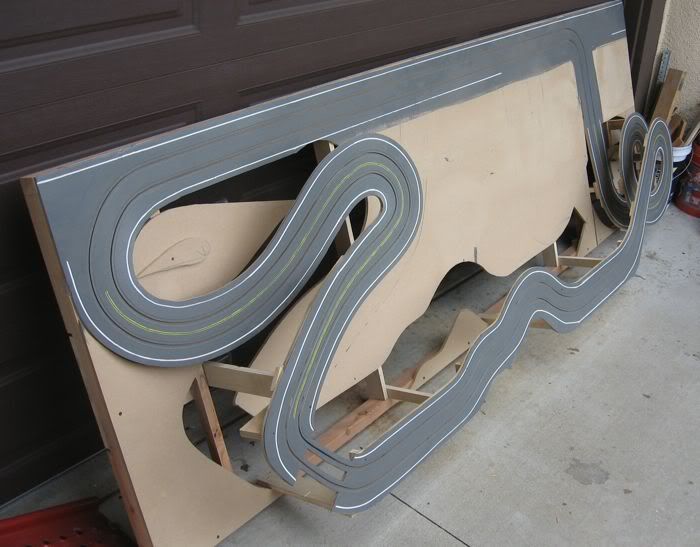 The last couple of weeks, I've added the basic rock formations and did the elevations. There will be a small town, which I still need to plant in the scenery. I'm waiting on magnabraid to finish the scenery for the whimsical double spiral. I'll try to add a large rock formation coming up out of the middle of the double spiral.