I've tossed around a plethora of ideas for my future permanent track, and keep coming back to this one. It has inspiration from a variety of tracks shown on the forum, and I thank everyone for sharing their tracks with us.
I expect this to primarily be marshaled by the racers, using an all-stop track call with the penalty to the wreckless (wrecked?) driver being the additional second or two of advancement all other racers get in the process, but I do have a couple marshal spots.
I'm pretty sure the space I will have will be able to accommodate this table design, but as we all know, things can change. I decided I could get better flow and less "plate of spaghetti" by adding a 2x4' wedge in the crook of the L shape.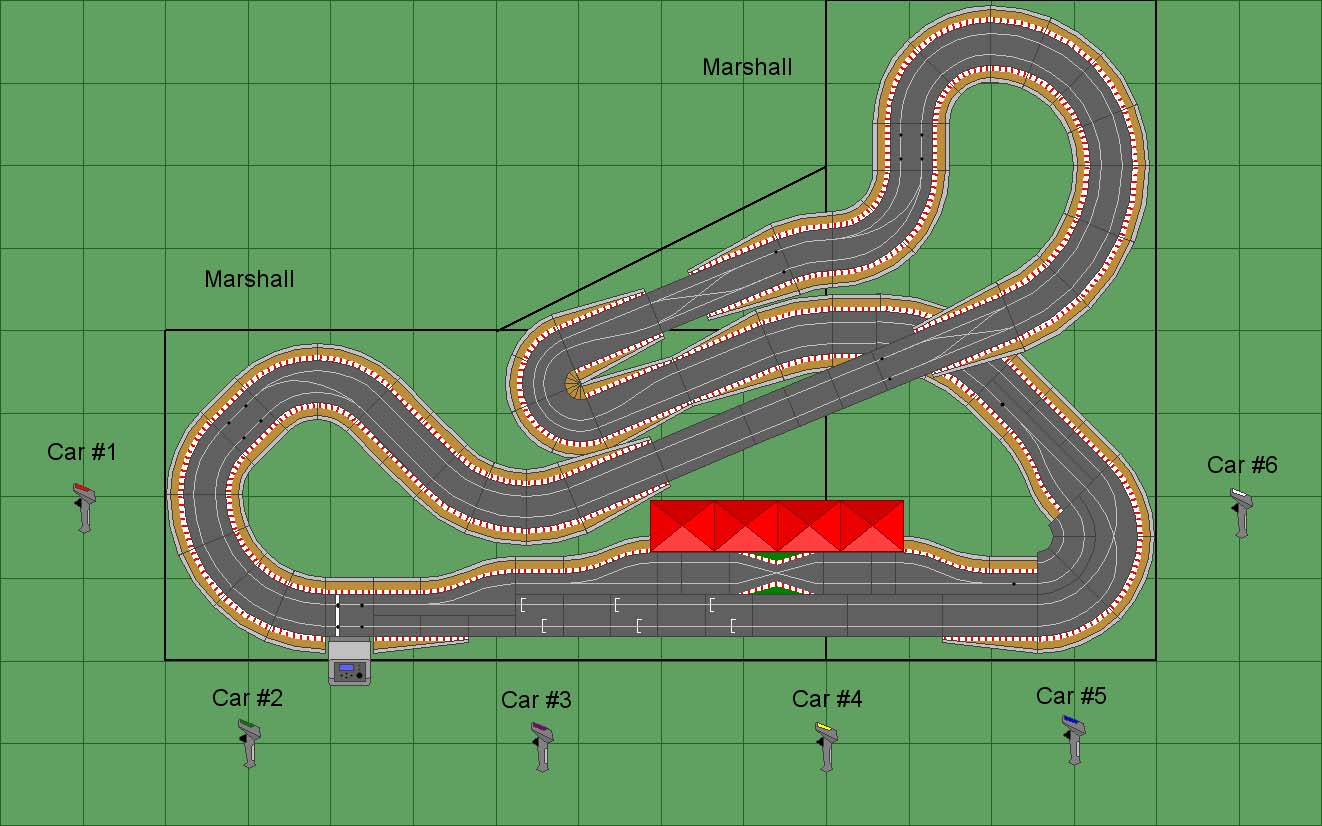 I'll probably do some slight banking of the first turn. The top right will be the highest part, maybe a foot off the table, but I'm not sure how high.
Although I can fit more track in the space, I do want good flow and enough border room to race magless at some point, but we mostly run stock Scaley cars with magnets for now.
Thanks for having a look!
-Greg