Hello All, being a new member here at Slotforum I thought I should post some shots of my track. Those of you who are members on that other forum will be saying "seen that before .... yawn ....."
The track has a closing lid, I needed the workspace. I use a sailboat winch and pulleys to lift it. Here is the track in disguise ....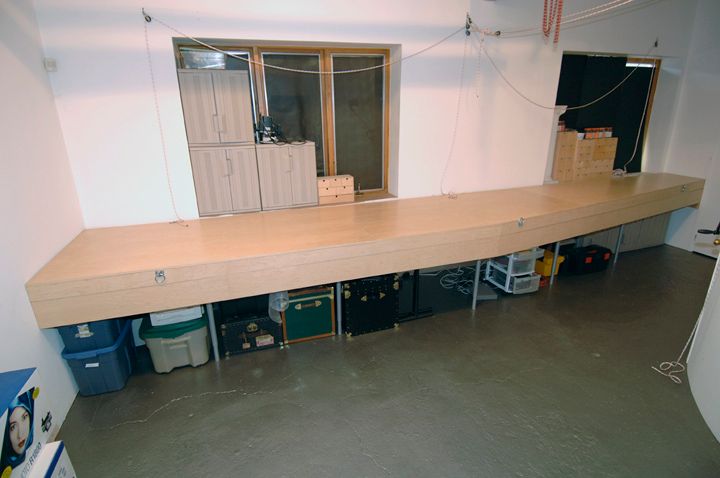 Here is the sport track layout shortly after I built the table. The table is 25' long, widest point 4', other end 2' width. You can see how the lid opens on hinges in this shot.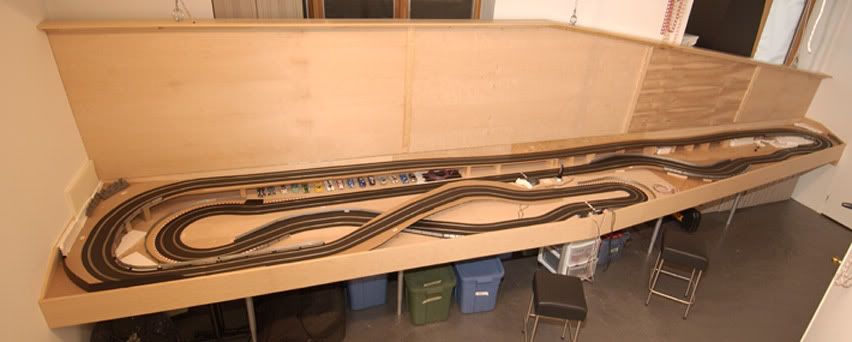 I started landscaping the track using Woodlands Scenic plaster, wire mesh, and "ecofoam" carpet underpadding for the borders. This product seems to be unique to Canada. It is exactly the profile height of sport track, is easy to cut to shape, and is paintable.
This photo shows the same part of the track after more scenery work completed. I painted the inside of the lid a sky blue, and added a photo panorama I made using photoshop for the background.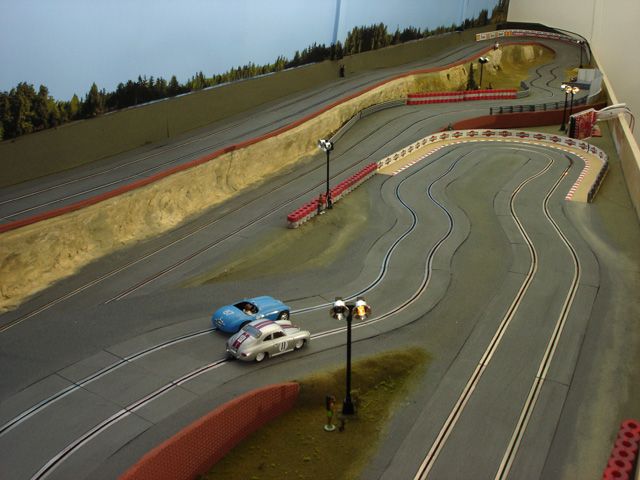 Another overhead shot of the whole layout. I hadn't completed the pit area yet.
I painted the track with Ralph Lauren "river rock" latex paint. This has a silica texture, and adds considerable grip to the surface. For running no-mag cars I have been very happy with the results. Doesn't look bad either!
Here is a shot of the Pit area, which I've just completed. There is a ropelight behind the stadium windows, shining down in the pits, and also lighting the windows. I printed the windows out on "overhead transparancy" paper made for inkjet printers. looks great at night, better than the photo shows.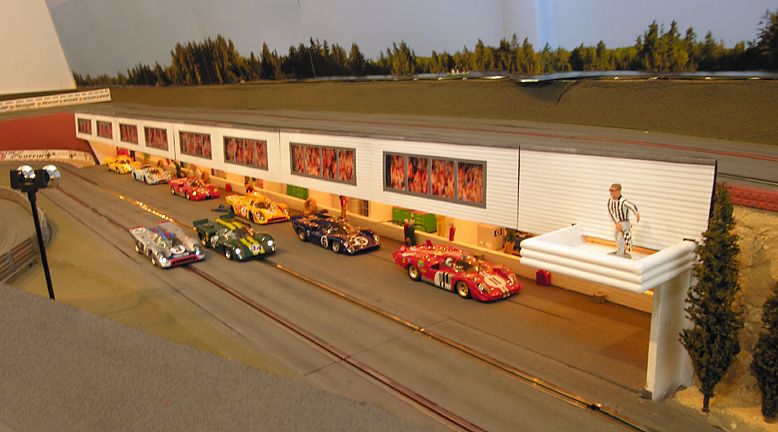 So I have been involved with Slotcars for nearly 3 years now and am still having a blast! A good racing buddy and I hosted a round of the "RAA" proxy at my track, and here is a car I recently sent off to the Auslot proxy down under.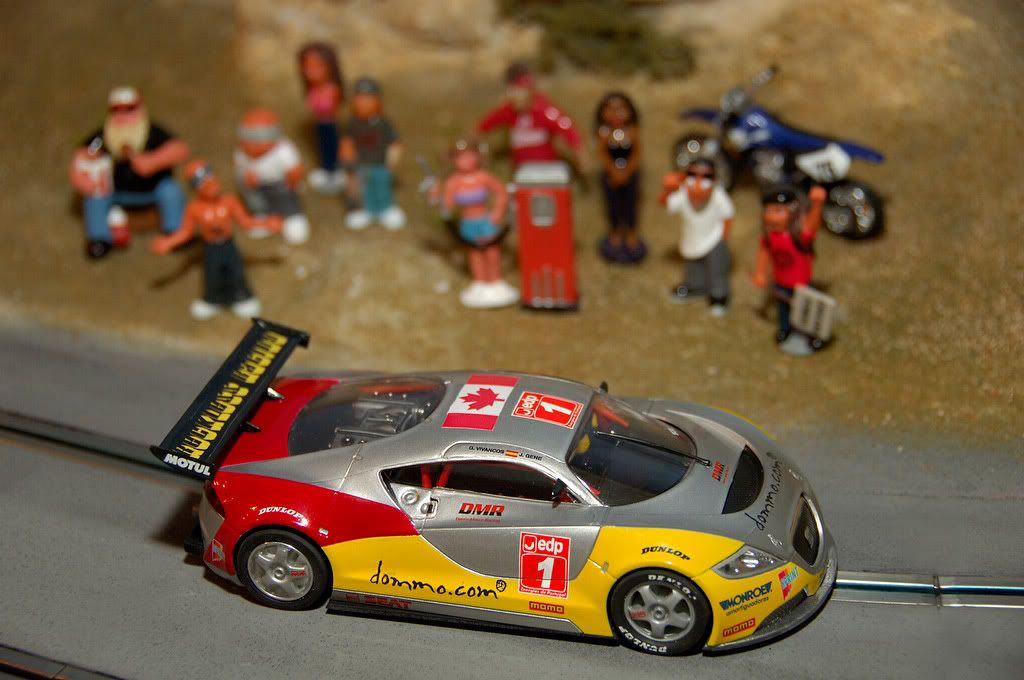 Now that "The Coffin" is pretty much complete, I'm thinking about trying to find more room ...... so I can take the plunge and route a wood track! Thanks for looking, Cheers!