Discussion Starter
·
#1
·
While I was making the scratchbuilt chassis, I needed a body to go on top. My first choice was the unsung star of my TV childhood, a 1977 Dodge Monaco police car as used by Sheriff Rosco P. Coltrane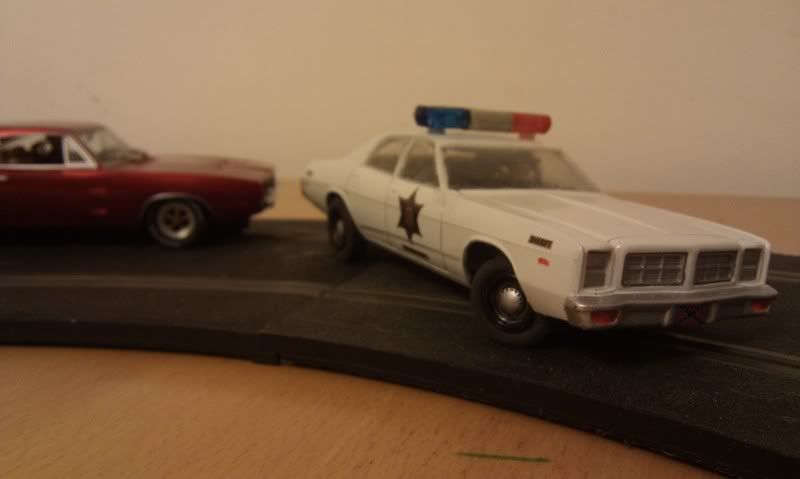 If you've got a Scalextric General Lee, waiting for a Pioneer General Lee or just need something to chase the bad guys around your track, you might be interested in one of my resin bodyshells.
The kit contains a resin bodyshell with a wheelbase of 90mm (the same as the Scalextric Starsky & Hutch Ford Torino), some resin body post mounts, a vac-formed interior, a vac-formed window set, 4 resin wheel centres, a resin sheriff's head and a police roof light made from clear resin or one which is solid if you plan on spending much time upside-down. There's also a sheet of graphics.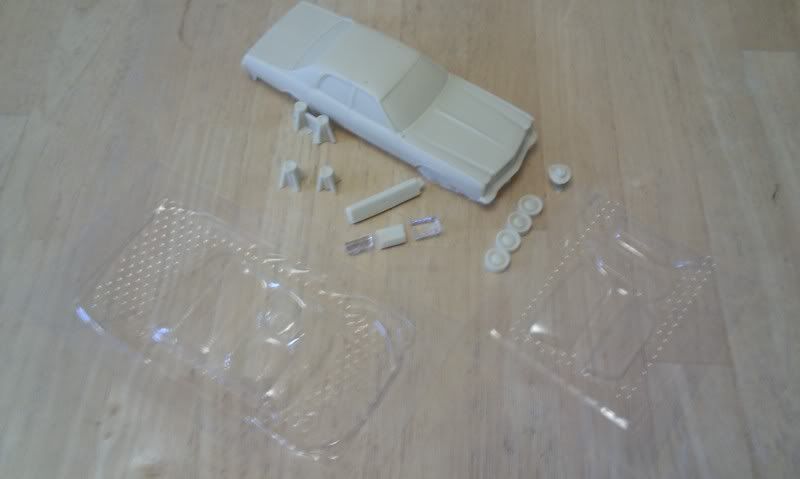 I'm really no modeller, my skills are that of an average 12 year old building an Airfix kit. For that reason I built the first one without cutting the windows out.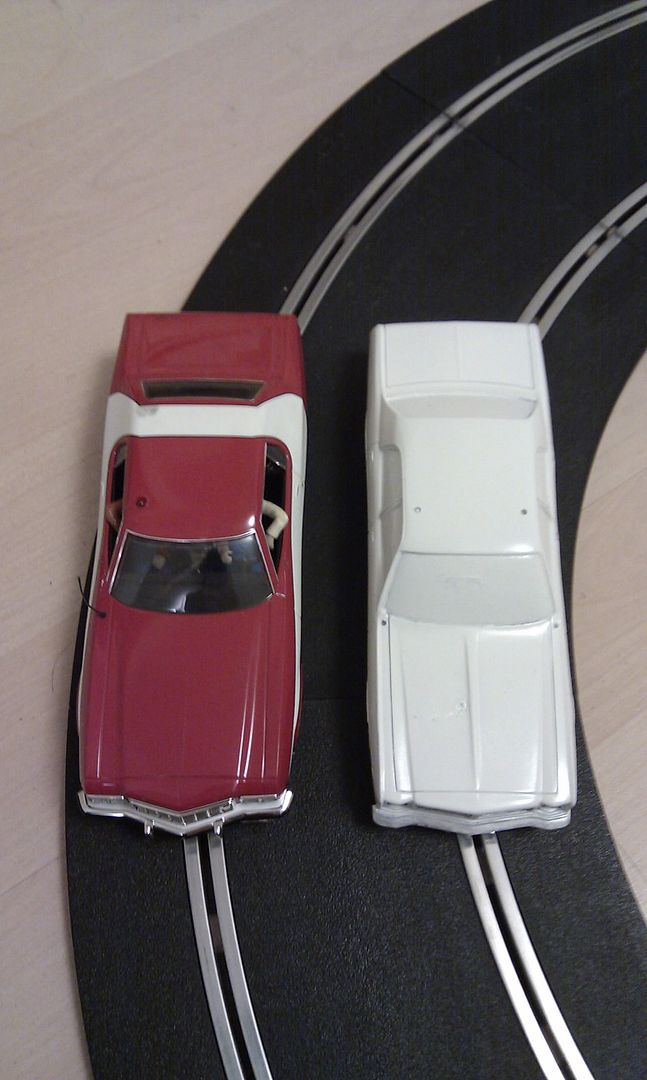 An early model with the wrong wheel centres! Police cars should have the "dog dish" hub caps as shown in the first picture.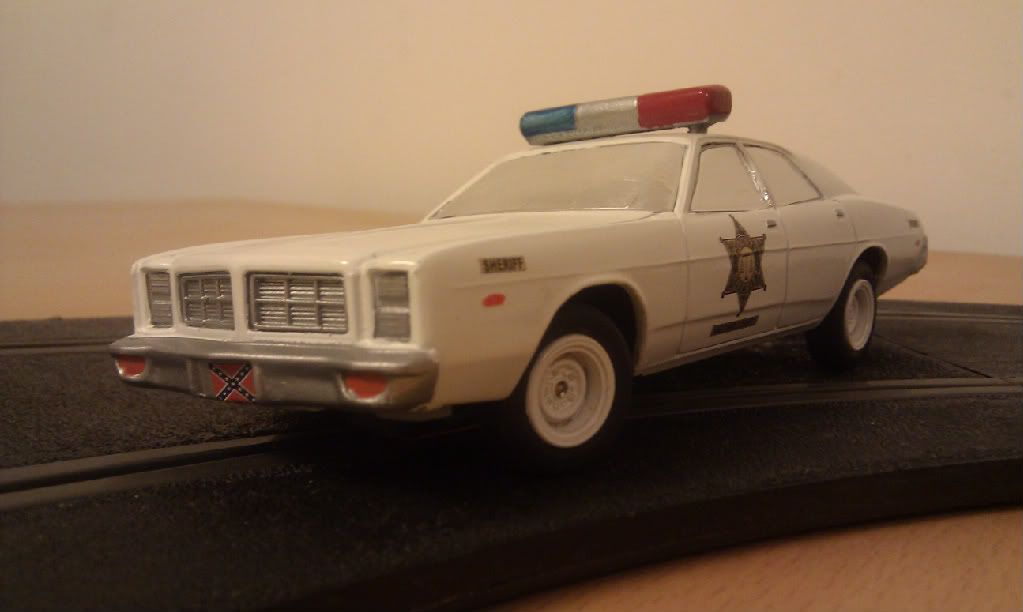 There are some more photos on the build thread in my signature, but as a taster the interior is as simple as can be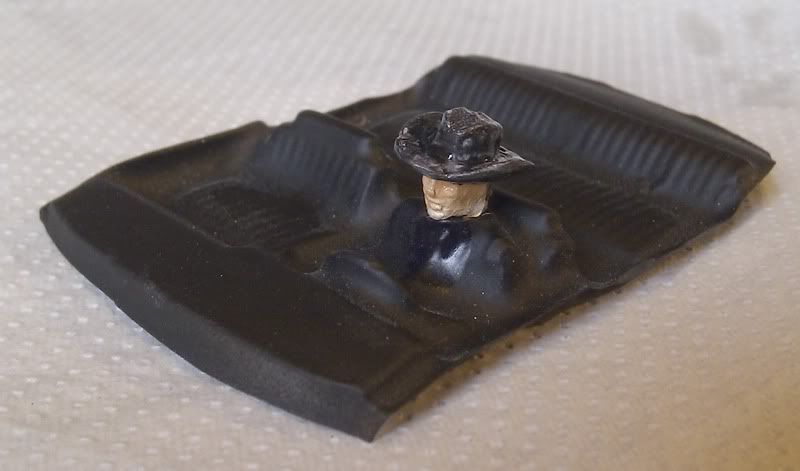 The body casting is very highly detailed, the grille and headlight details are shown very well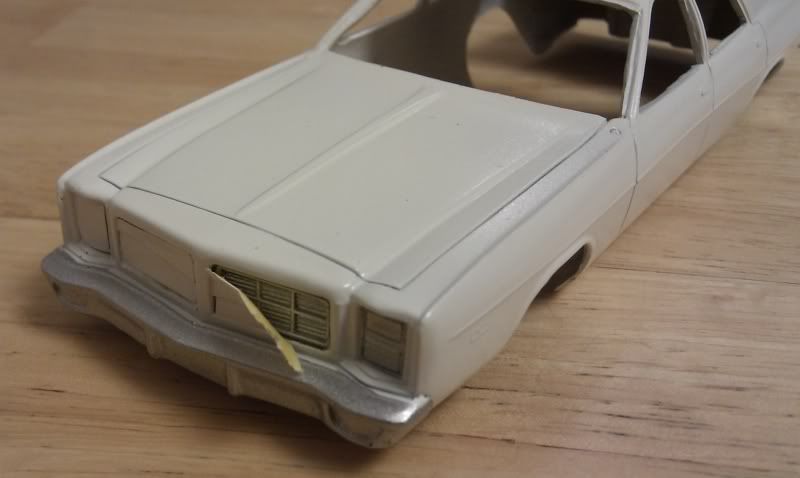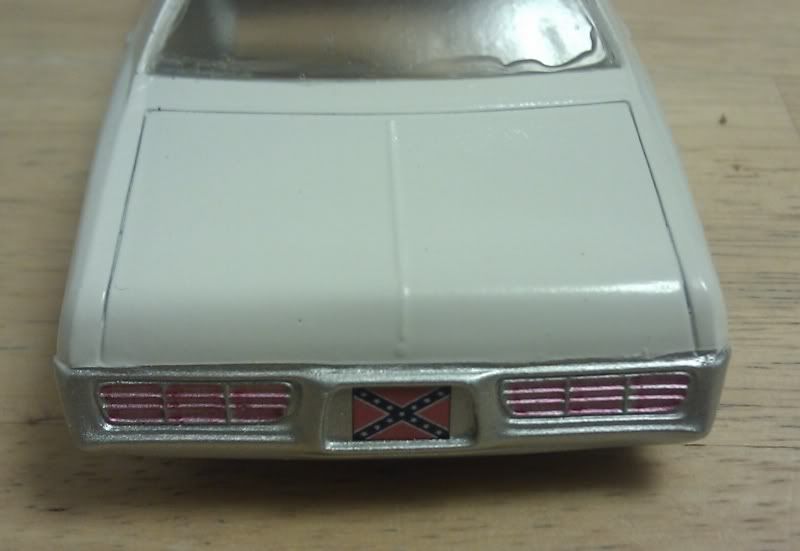 People who are far more talented than me can do a much better job of painting on details to the interior! This was done by Phil Insull

The whole body kit with its windows and including graphics is £22 plus postage. Please PM me here if you'd like any more details