Discussion Starter
·
#1
·
Picked up this used Revell Monogram (RM) Trabant 601 awhile ago with aftermarket aluminum rims. I like quirky cars and this RM series with modelling racing details caught my eye.
However, the front motor layout and easy rollover tendencies were rather tiring on my small and twisty wood track.
Time for one of my adjust-o-wheelbase hybrid chassis and slimline motor that's worked well with small compact cars.
Usual components gathered and assembled.
Main rails and front axle supports - 3/32" brass square
Front guide tongue - .064" x 3/4" brass strip
Motor support cross members - .064" x 1/4" brass strip
Guide tube - 5/32" brass tube bored out with 9/64" drill bit to fit Sloting Plus Universal RSK guide, 7mm deep
Guide tongue/front axle assembly sliders - .064" piano wire
Side pans - .064" x 1/4" brass strip
Side pan supports - .032" piano wire
Motor pod - my own 3D printed for slimline FF-050 motors
Rear axle bushings - Slick 7 oilites
Front axle tube - 1/8" brass tube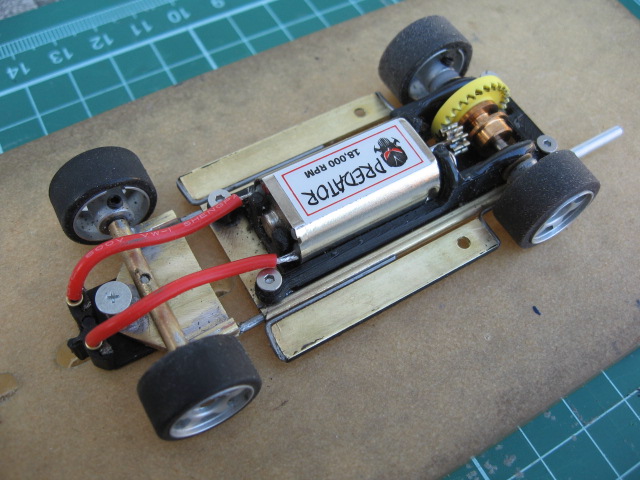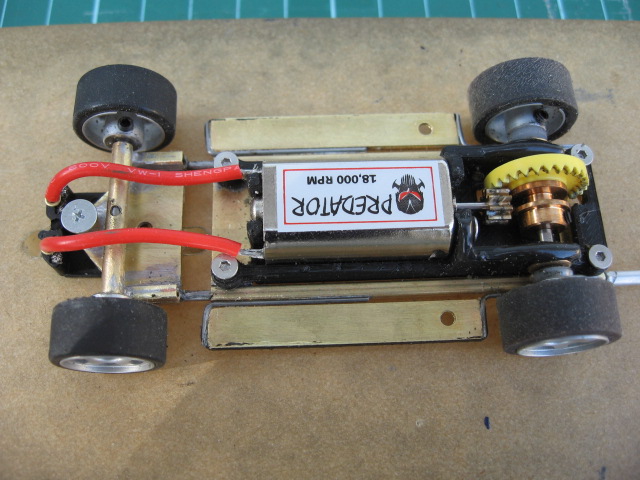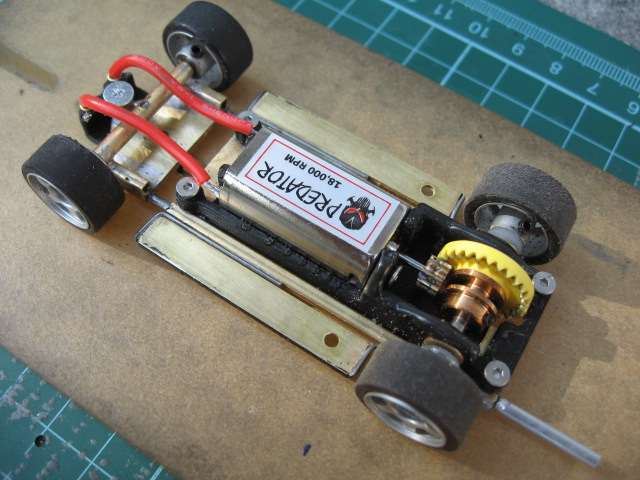 Drive train's,
Motor - Predator slimline FF050, 18K
Gears - Slot It 9t pinion and 28t crown
Wheels/tires - These came with the car so are of unknown origin. I think they're Sloting Plus with urethane tires.
Mounted the body my usual tri-post method.
Didn't have to remove the body posts so the original chassis can be put back.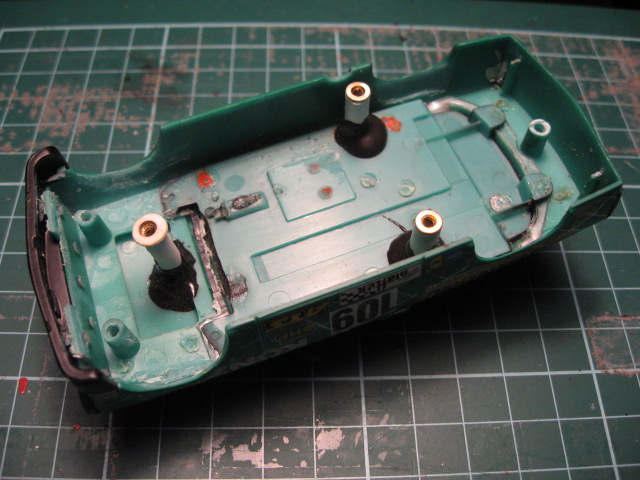 Got a slightly lower stance than stock.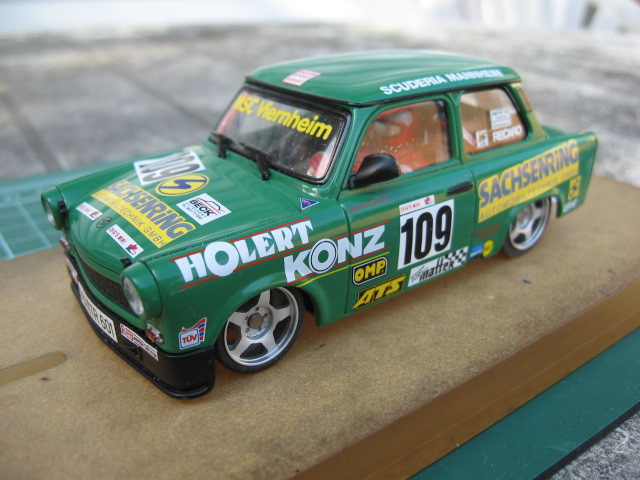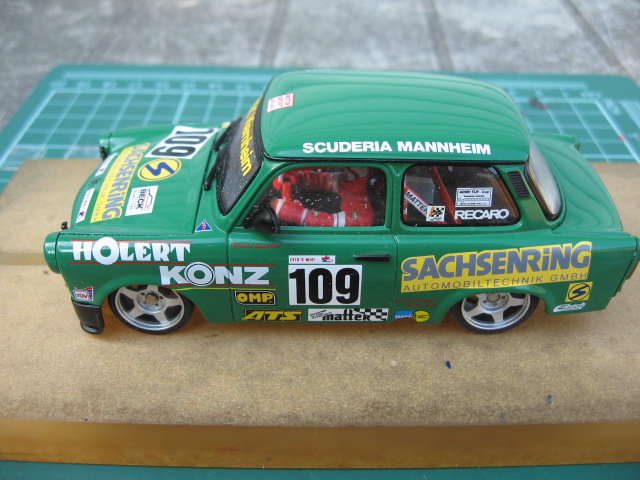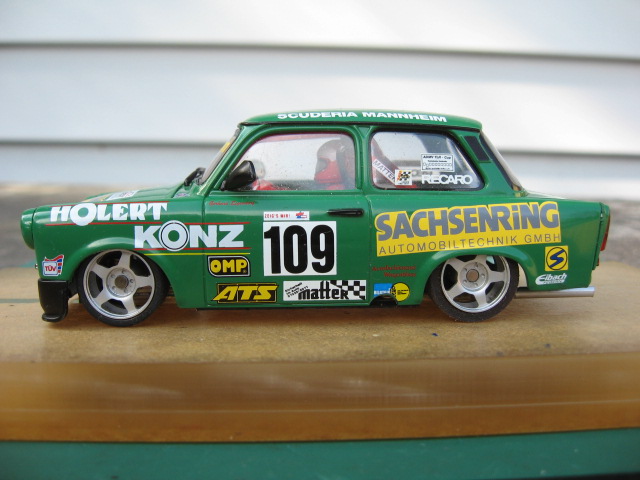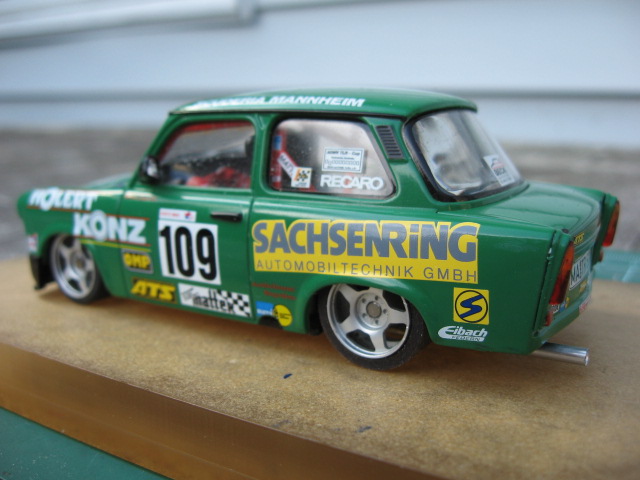 Weighs in at 81 grams and likely more of it, lower to the track than stock.
Glad to say it runs smooth and the rollover tendencies have been greatly reduced. Much more fun to drive now.
Good results.
Dan