·
WRP World Champ 2015/2016
Discussion Starter
·
#1
·
My prized SCX Fiat 131 rally car let me down badly this weekend at the Oxford round of Slot Rally GB.
I tried loads of mechanical fixes as we went through the day but nothing got me out of schtuck.
Decided to google it today and everything seemed to be pointing me at a water bath to clean it out. I had recently rescued one motor and delayed the death of another motor by flushing the oil out of the com and brushes with contact cleaner.
That did nothing for the 131.
I ended up running the motor at 3volts in water with a few drops of Fairy Liquid in it, then popping in the over for five minutes (the kids had just cooked a pizza and the oven was cooling down). I finally dunked it in some white spirit to make sure it wouldn't rust up too badly.
I got the daughter to watch me doing it, as the experiment was useful as she is off to unisoon and will be doing a fair bit of lab work. I thought this would be a good bit of prac for her.
This is what I used to spin the motor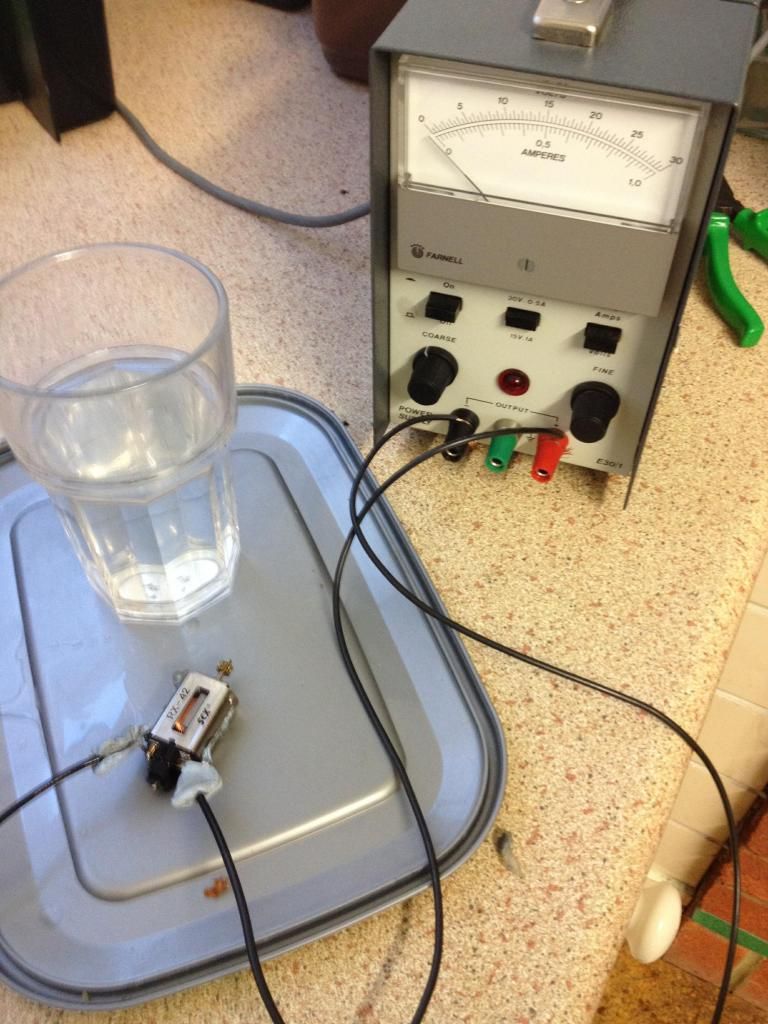 and this is a close up of the glass and all the gunge that came out of the motor (that's a big lump of oily fluff, up at mid top right). I was quite surprised.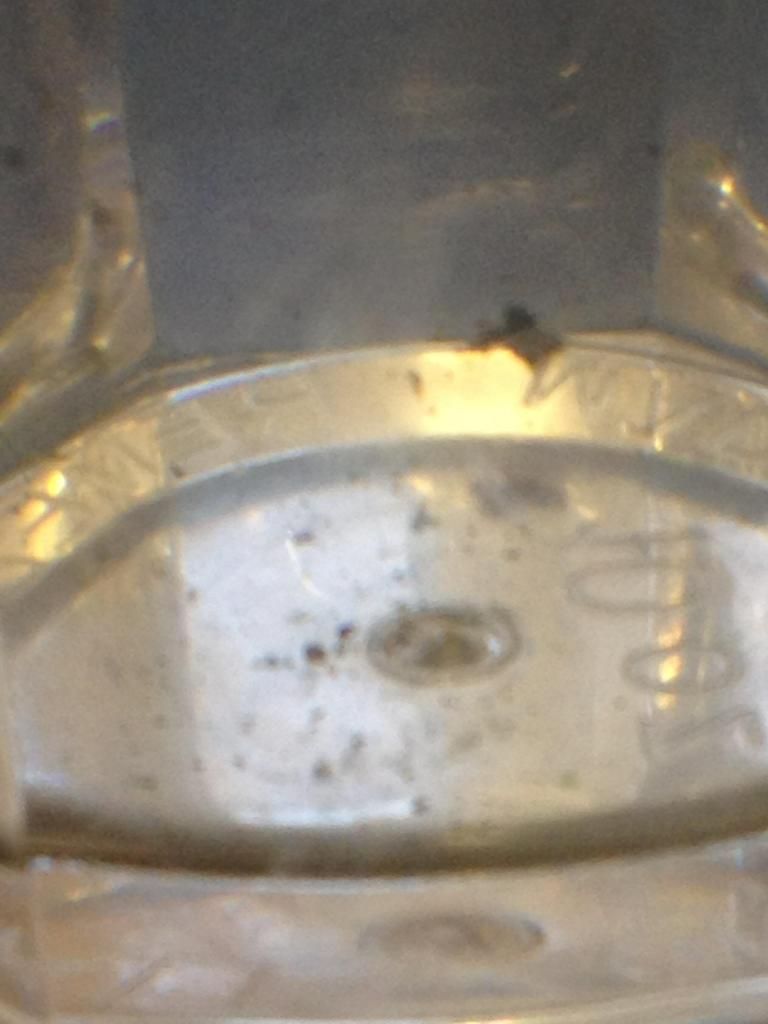 We were both quite impressed, as I had run the motor up to 15 v before hand, and it was stuttering, farting and running like a dog. After the first few seconds of shaking out the water, it picked up to it's former glory and ran beautifully. Fingers crossed, eh?