DHORC was again invited to build its own version of the Rockingham International Super Sportscar Circuit………………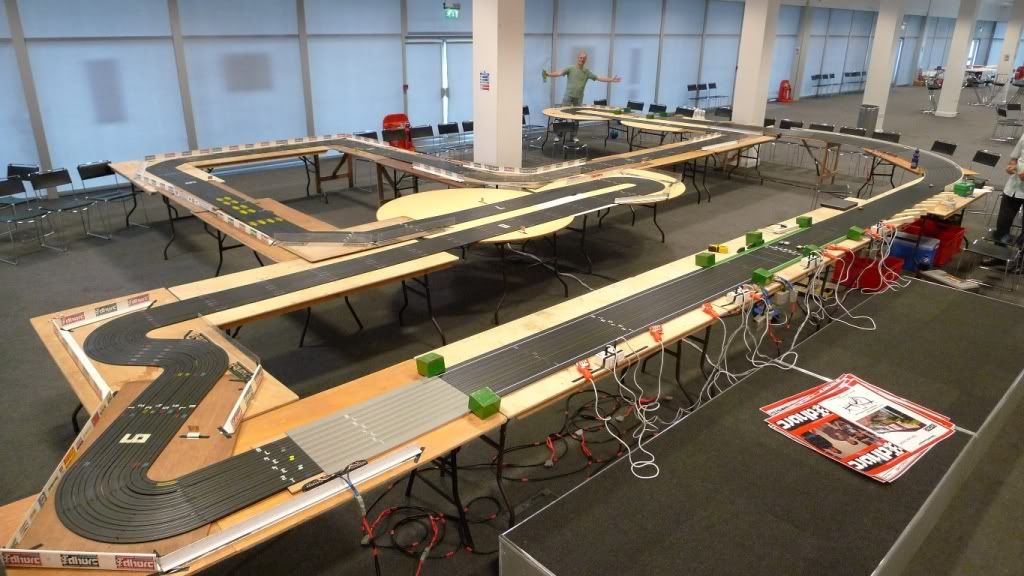 …………in the Welcome Centre beneath the main Grandstand at the actual Rockingham Motor Speedway circuit at Corby, Northamptonshire over the weekend of 3/4 September 2011.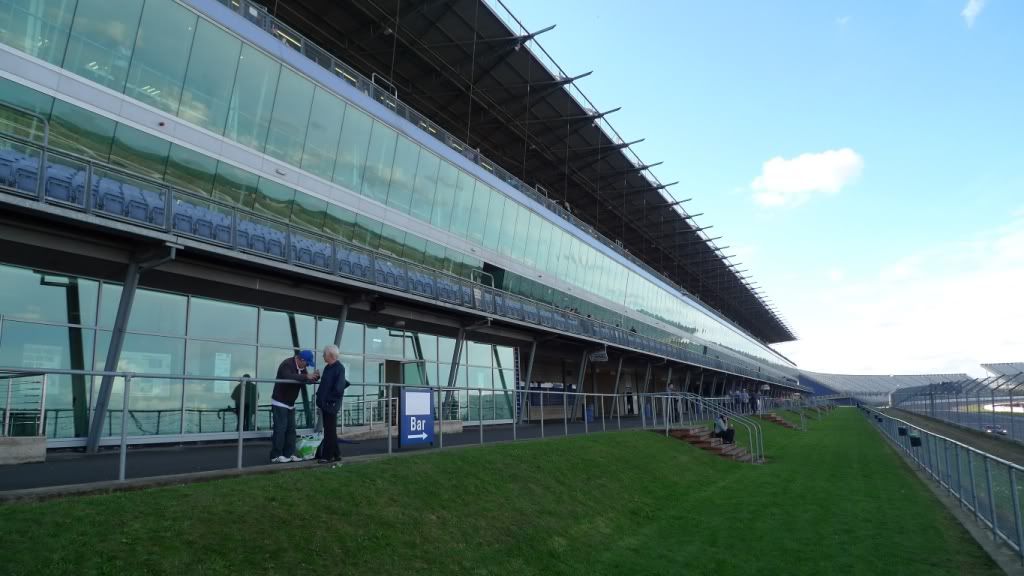 The British F3 and GT series were competing on the same actual layout which we had excellent views of when we weren't marshalling up to eight cars on the 145 foot track during the two minute races.
Both Adult and Junior competitors could try and set the most number of laps over the weekend to win a family ticket to the British Touring Car Championship meeting on the same circuit over the weekend of 17/18 September.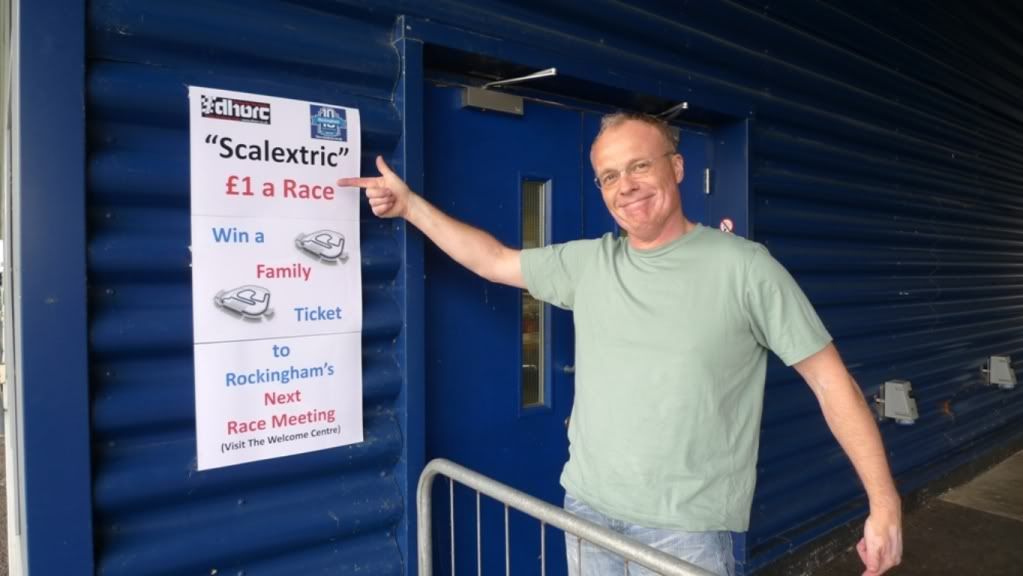 While Saturday only saw a trickle of competitors during the last hour of the day, after we had spent most of the time travelling to the venue, unloading and setting up the circuit, Sunday was already busy by 10am
Soon the track was surrounded by would be racers and folk who were spell bound with eight slot cars taking Turn 1 flat out. Turn 2 was a different matter with invariably only one car keeping to the black stuff out of the eight!
Our two winners were very pleased with their prize, Mitchell seen here below after he was confirmed the Junior winner
Sunday was a long 14 hour day but well worth it thanks to some superb support from DHORC Members Alan Bullock, Lucas Blake, Ryan Blake, Paul Levers, Phil Rees, Ben Roythorne, Cliff Roythorne, Zachariah Roythorne and Liam Smith.
Cheers
Nick