Round 11 gave Jamie Sismey his first Adult win of the year, with 8 different Adults having now won in 2012 in 11 starts. Jacob Pateman took his first Hattrick on a night that saw 27 racers with three new Members.
Overall records for the Suzuka track follows
Results for Tuesday follows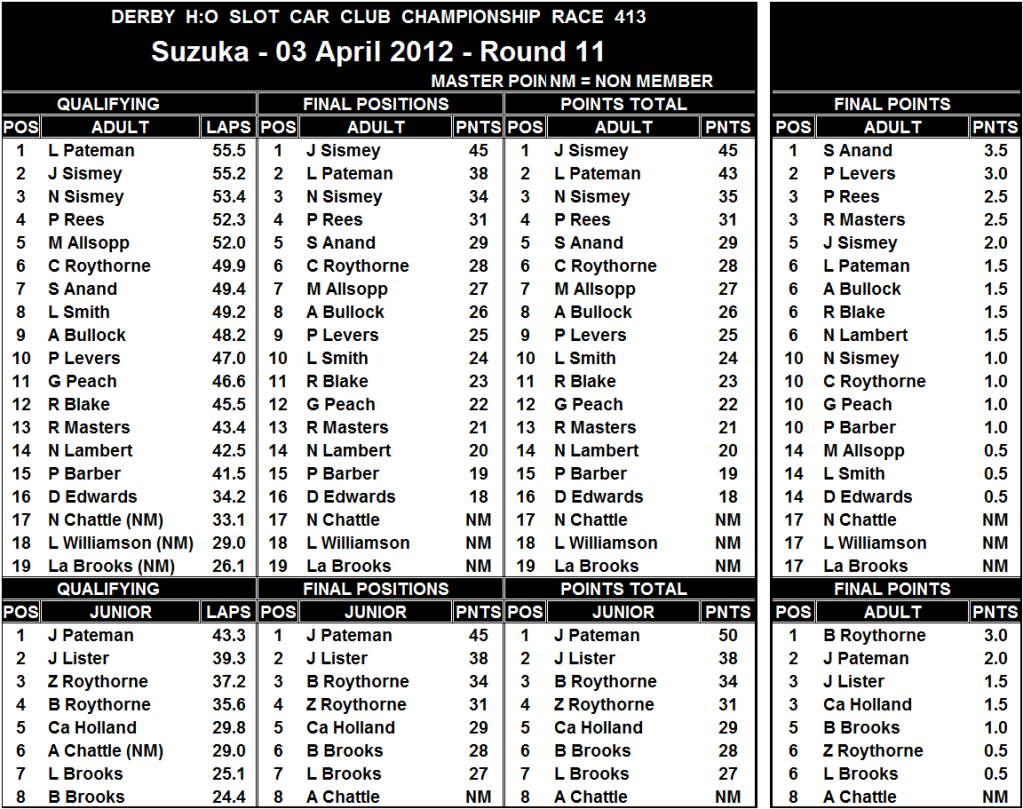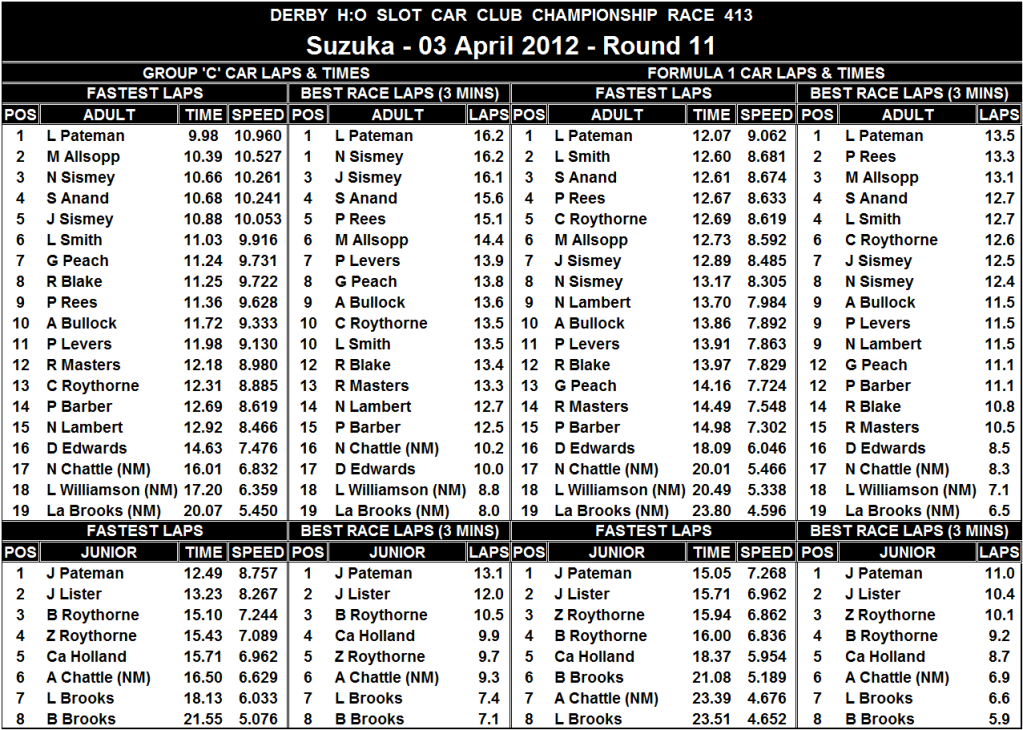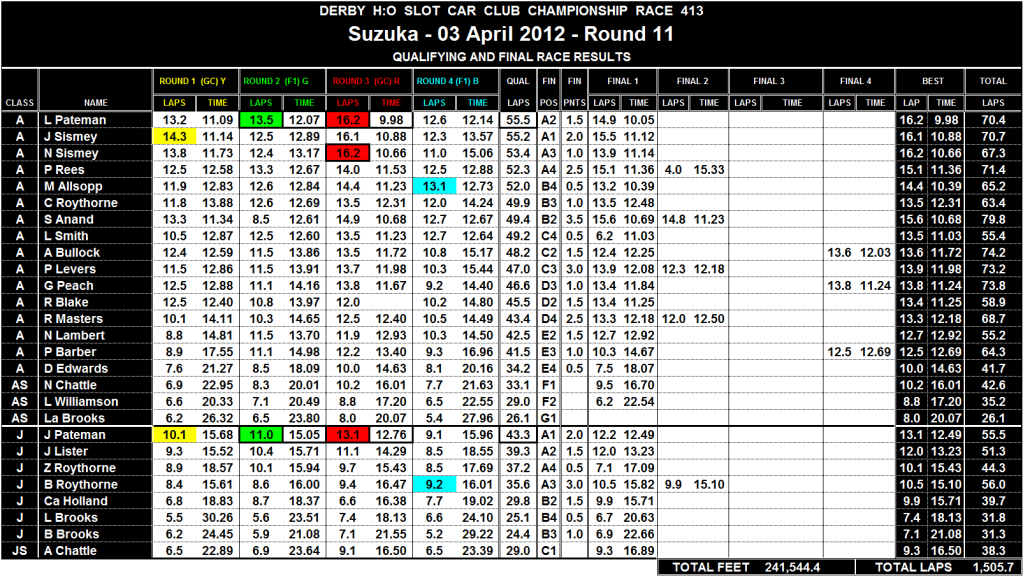 DHORC's version of Suzuka, what a wonderful track to drive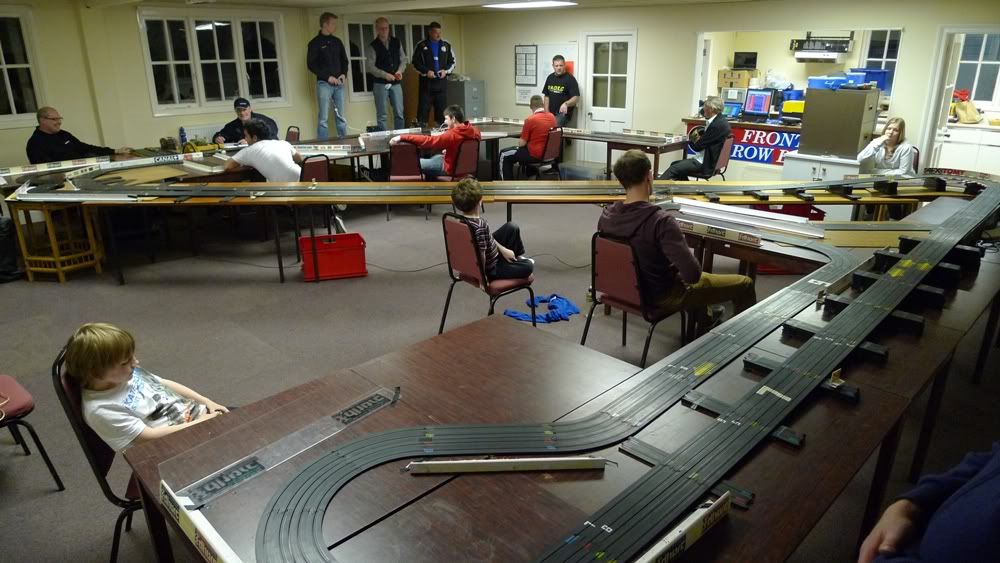 The grid was filling up on Tuesday night as the white board showed all the order of play for the evening.
A full update on this race plus other current DHORC activities will be available in the latest magazine on www.dhorc.co.uk later this week