Discussion Starter
·
#1
·
Finally, Willy and i have been able to start work on creating a routed 3 lane raceway.
The idea is that it is sectional, so it can be stored easily in two 6'x4' sections.
When united, this gives us an area of 12'x4'.
So this is the plan we had in mind,

The surface area is actually made up of four pieces of 12mm MDF 6'x2', as this was the optimum size we could transport in our cars.
We had to construct a framework for the MDF to sit on, using 45mm 29mm timber, making sure that all the boards were supported where they joined.
The 2 sections are then joined together, by way of three bolts fastened through the end timber framework of each section.
Once this was done we set about transferring the plan to the boards. Some minor alterations to the plan were made at this point, to maximise the available space.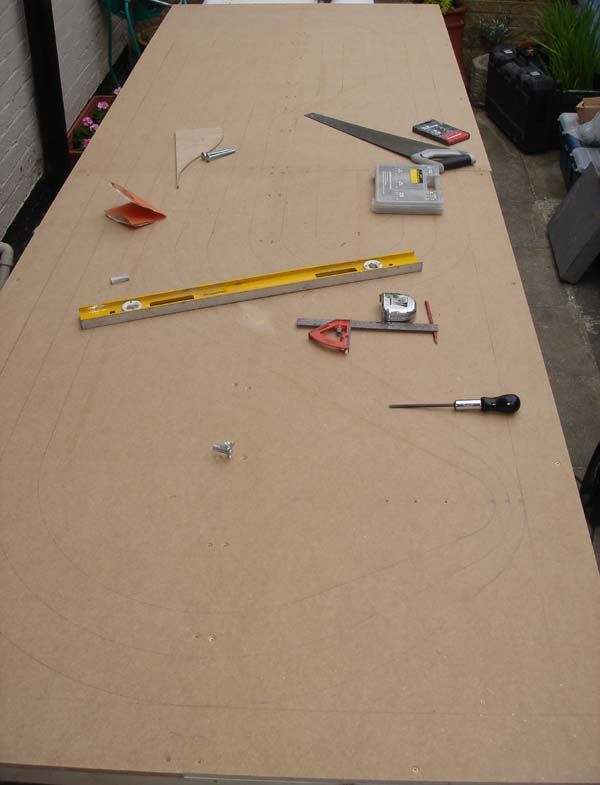 We then routed all the curved sections, using a fixed pivot point, which was fairly easy.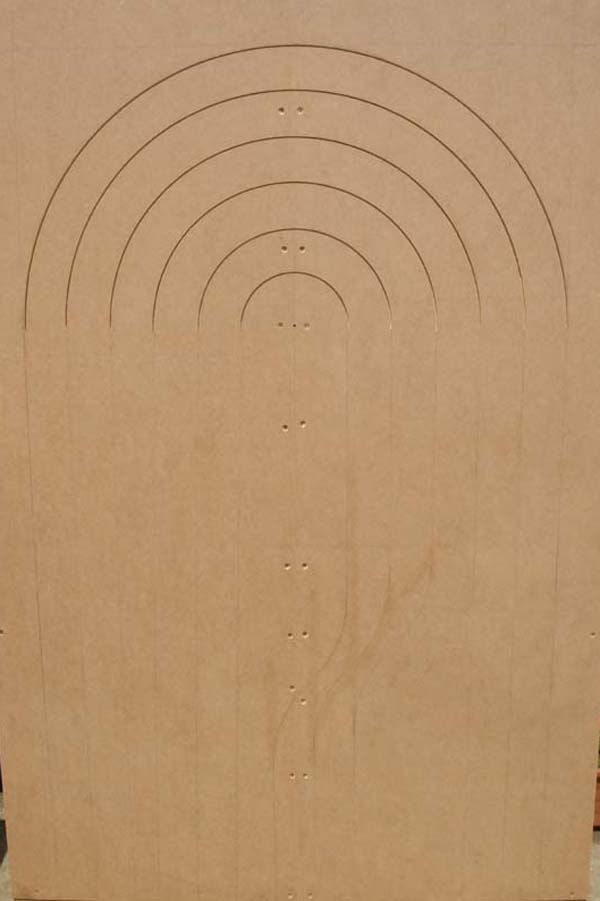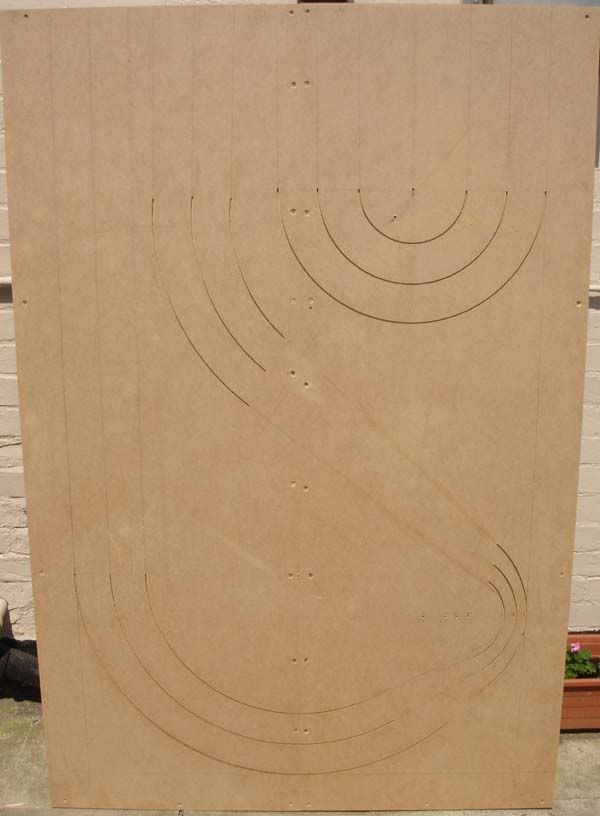 The staggered, chicaned esses, required a template to be made out of some plywood, repositioned 3 times, and used to route against.
With all the curvy bits routed, it was then a matter of joining the curves together using a length of timber as a baton. This was straight forward
(no pun intended), so now we have this,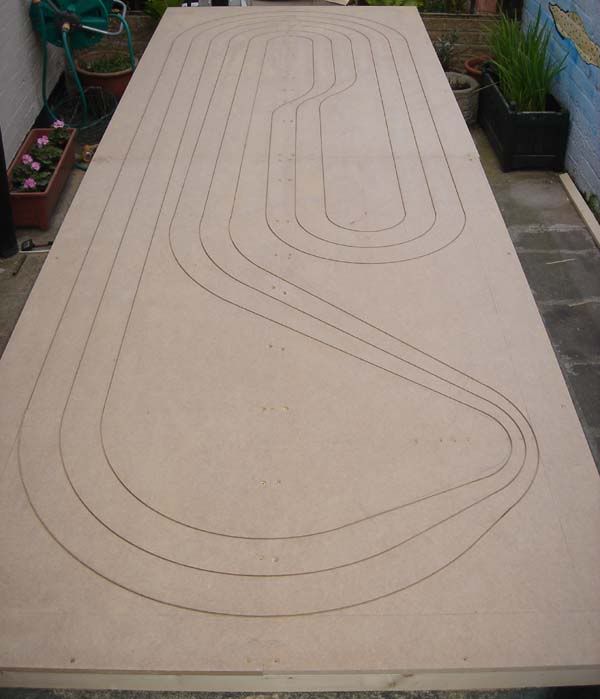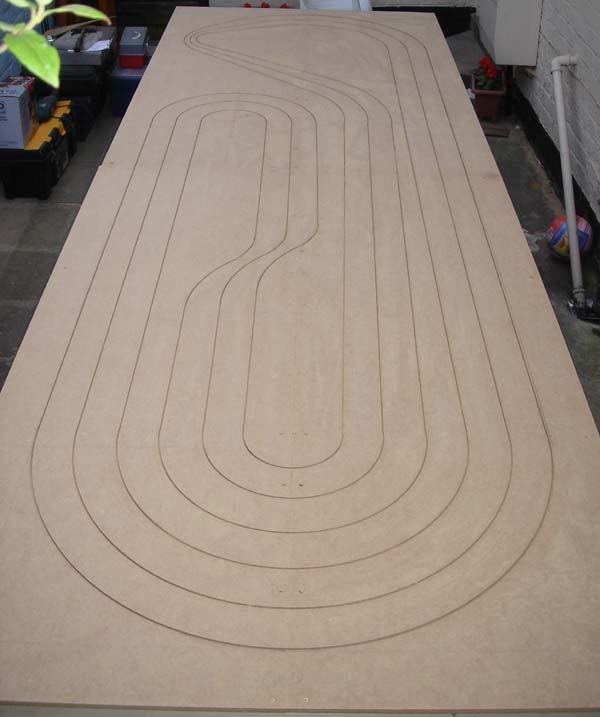 All the slots have been sanded to eliminate any little kinks where the straights join the curves, and filler has been applied to all the countersunk screws.
At present this is where we are at.
We hope to get some more done soon, but a lot depends on the weather and the work shift patterns.
We plan to use 3/16" wide venture copper tape, for the rails. This is the next job once the surface has been sanded.
until later...