Discussion Starter
·
#1
·
I've been building a hill climb track over the last few weeks since seeing one on Luf's site I just had to have one.
It was an interesting experience and alot fiddlier than I had imagined.
First step was laying out some 3mm MDF into a track that I thought would be OK
And then built a frame for the hill. The hill is about 1.8m high at the top and 1.2m wide
Next step was to build a rickety frame to mount the track to the hill and upon mounting the frame I had to take out some sections of track and modify others to get them to fit onto the hill. In Hindsight the angle of the hill needed to be much lower but you live and learn.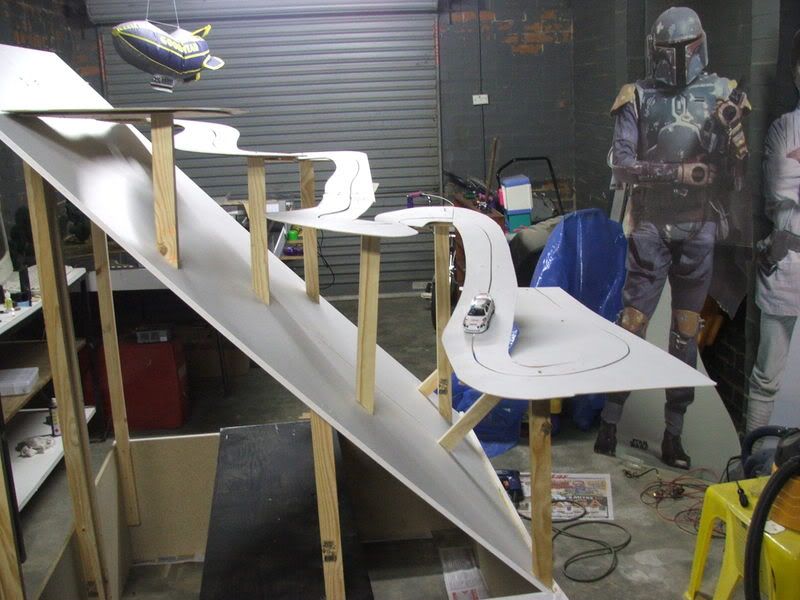 Heres the track with some paint
As you can tell Im an expert with electronics wiring the relay for the reversing loop
Next step was to lay the wire fly screen onto the track
And then cover with Chux wipes and a combination of Plaster of Paris and then paper mache (as it was easier to work with)
Next up was the paint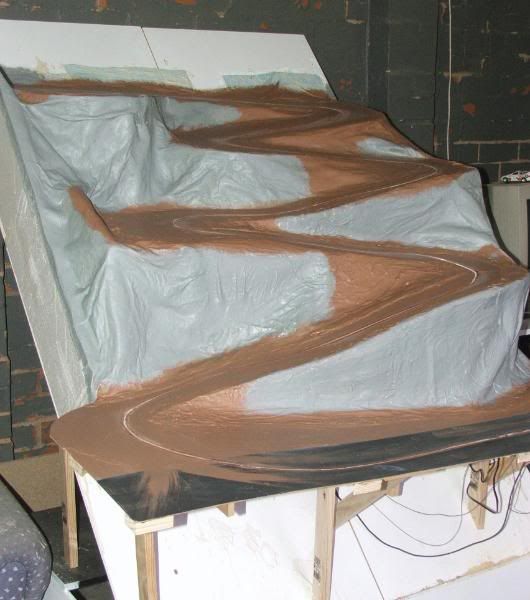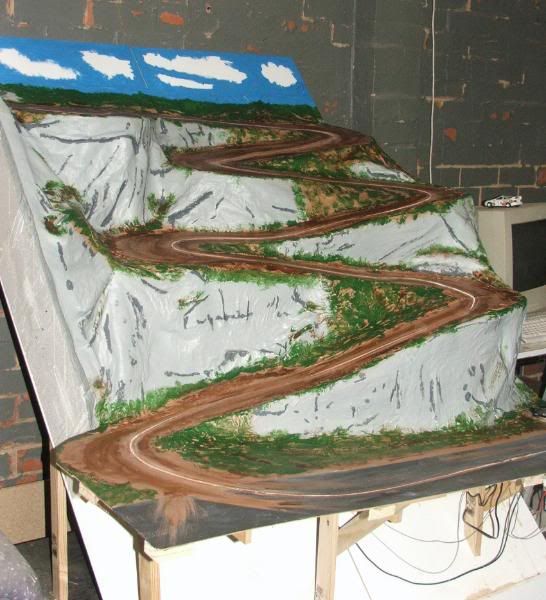 And then a black wash and dry brush on the rocks
I then butchered an old xmas tree and added sawdust flock for scenery and then a number of fences and signs posts etc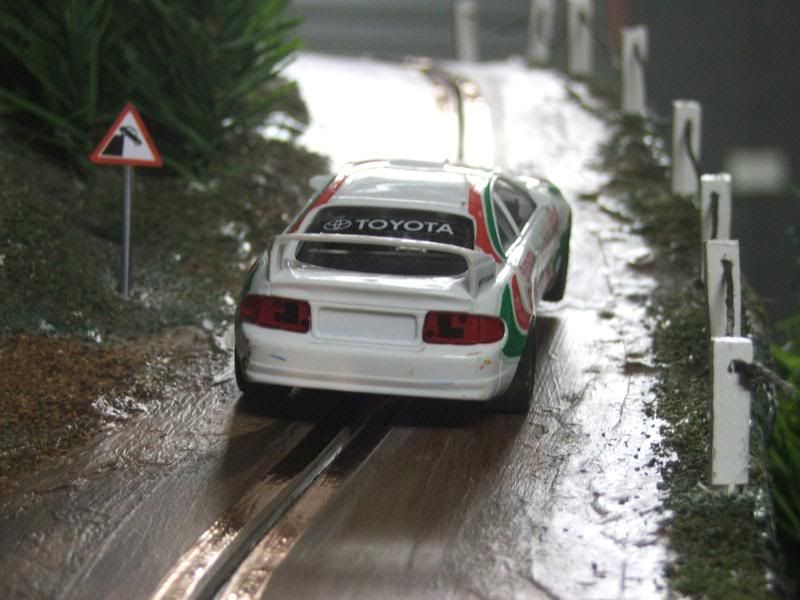 The finished product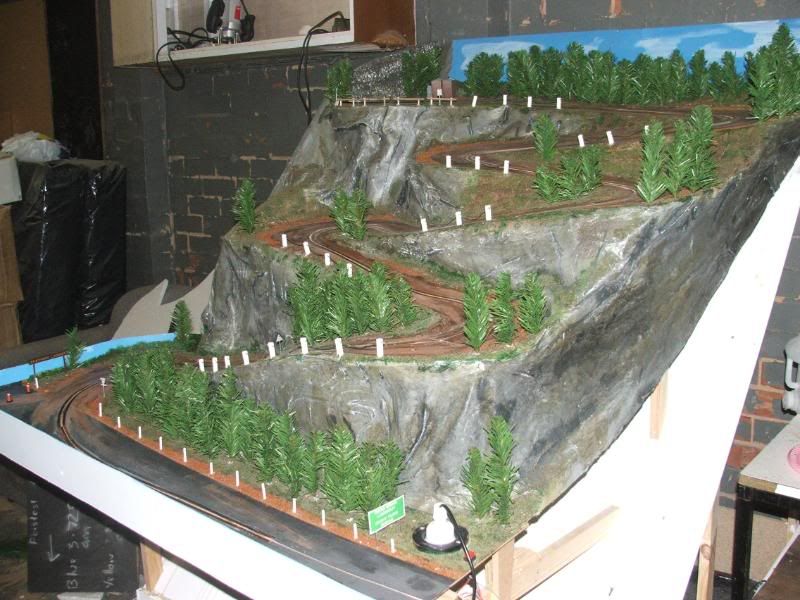 And some video footage as well