OK, after seeking advice from you guys on a couple of issues, i have now created a little test track to get a feel for routed tracks.
My plan is for a three lane affair on an area of 12'x4'. i have it all mapped out, but thought it may be an idea to try a smaller (4'x2') to get into the groove
.
First i edged off the perimeter of the board by 3" to allow for tail slide action, and drew my circuit inside this.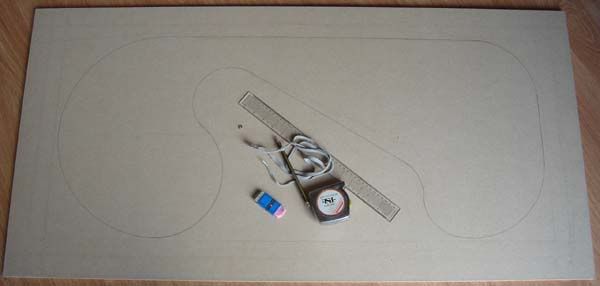 i now know that i need at least a 4" perimeter to accommodate the longer cars.
Next i needed something to route up against to do the curves. I found a piece of hose and placed screws in it every 2" or so. I smeared a bit of vaseline around the edge to aid against friction, and then screwed it in place.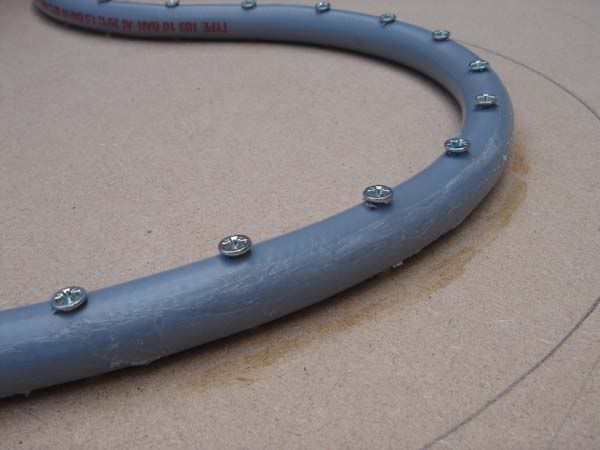 To my suprise this worked really well. i then joined the curves up using a length of wood as my guide.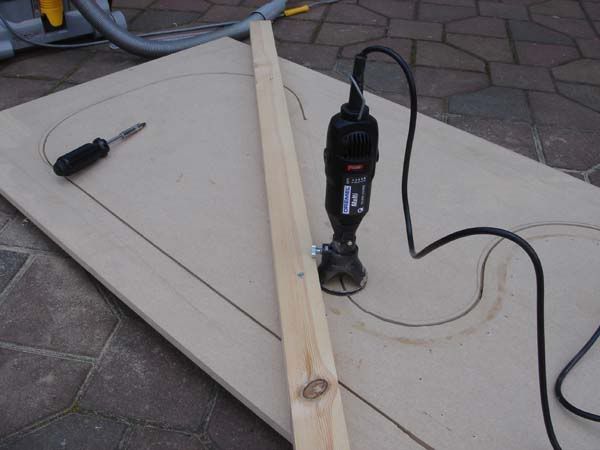 I was able to route the whole circuit with the dremel with relative ease.
I then sanded down the holes where the screws had been and use some wood filler to make good. Sandpaper around the end of a lollystick was used to tidy the slot up.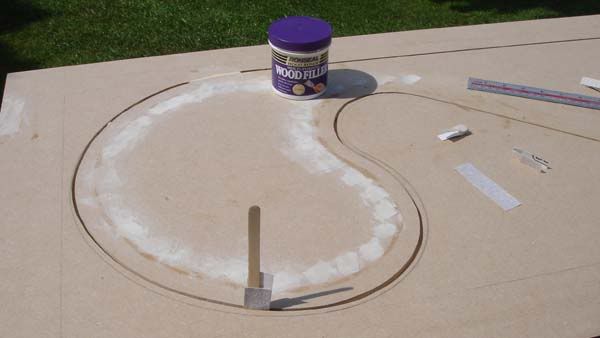 Next the copper tape was applied. The start of the tape was placed in a small chiseled groove where the power was to be attached, and the end finished up in the same groove. A bit of solder on top to bond it all together, and we were on our way.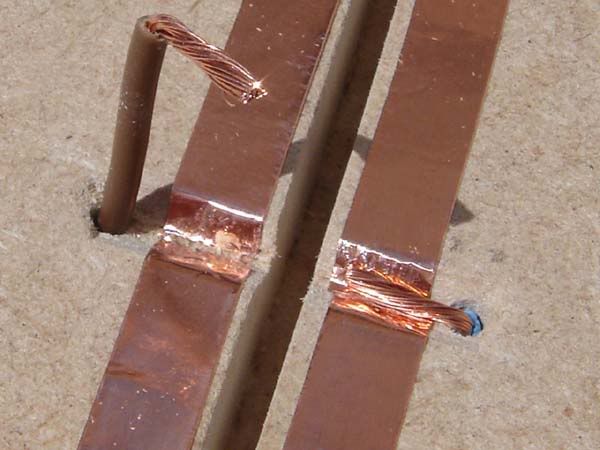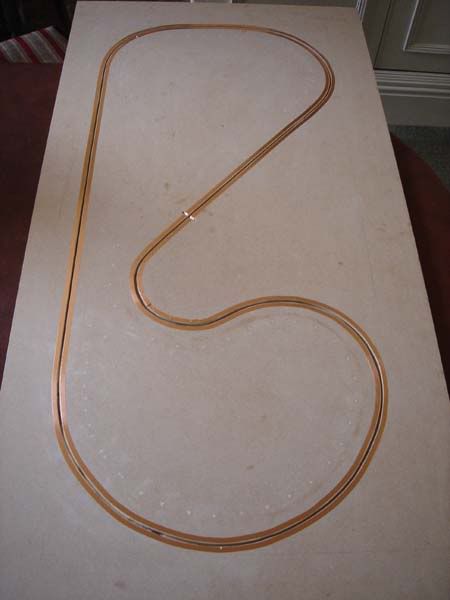 I then sabotaged a Scaley Sport power base, and connected it to the power taps. (nearly there)
Circuit direction change is simply done by switching two wires over in the chocolate block.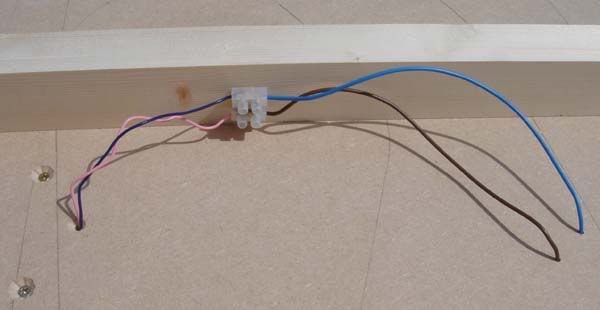 i got the local pro to test it for me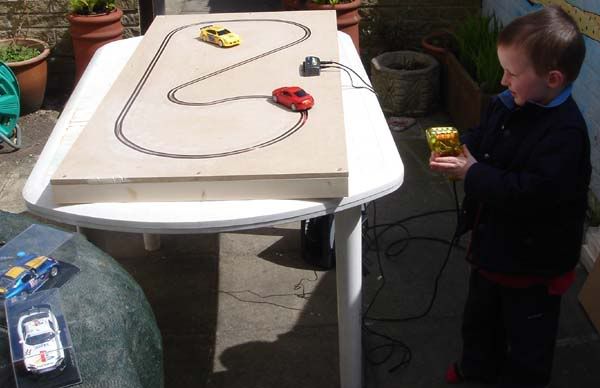 it passed his quality control tests
so the job was a good' un.
I painted inside the slot, which was a little tricky, but good practice for planned the three laner.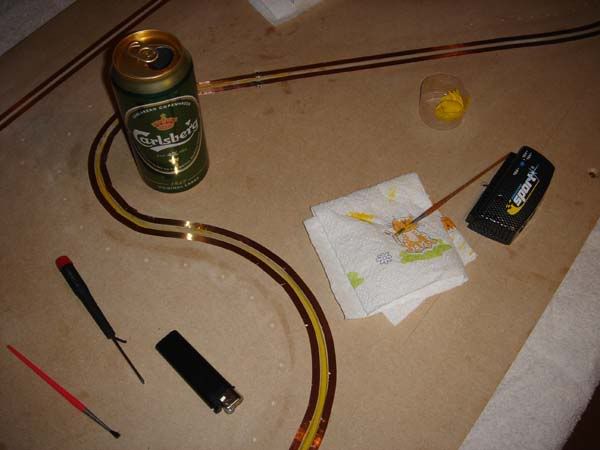 I have enjoyed myself creating this test track, and am looking forward to starting the project proper soon. i will experiment with some surface paint and maybe some scenery.
I have now invested in a router, as the dremel would be a little tedious for the big one, so this should make things easier?