Discussion Starter
·
#1
·
I had my track opening night a few weeks ago, heres a few pics.
The shed at night. (Look at all of the sticky beaks !)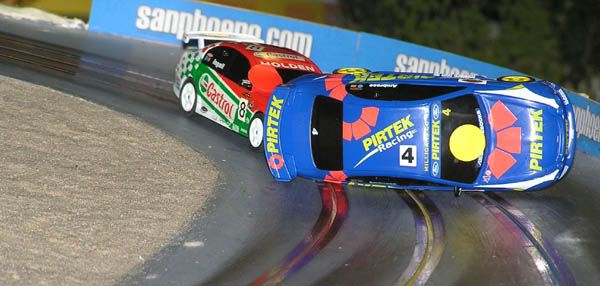 Two cars clash in the corkscrew.
A couple of V8 Supercars through turn 3.
Justin on his way to 5th place in the Murphy Commodore through the Bathurst Cutting.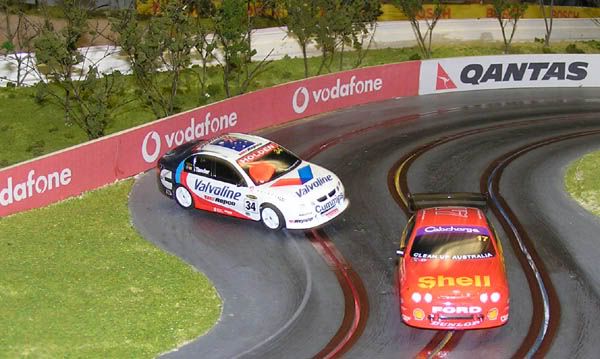 Going over........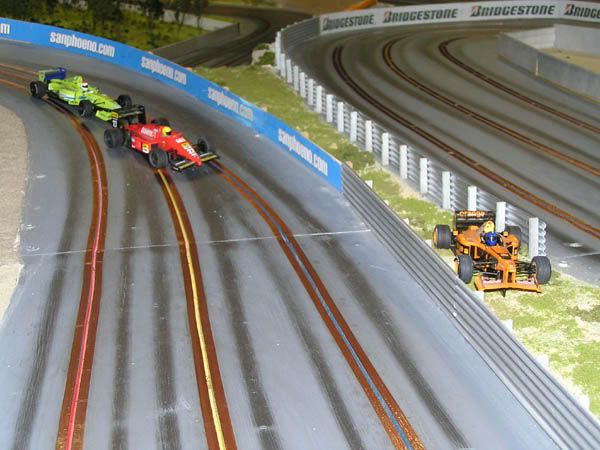 New comer Lindsay, found the corkscrew a bit tough with the Orange Arrow's.
Justin on his way to his first podium finish.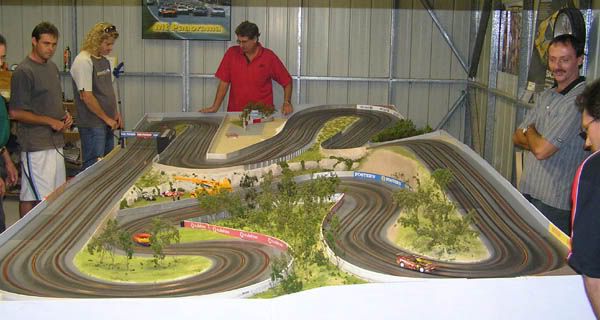 An overall shot of the track from the outside of the garage.
Right half of track from other side.
All the guys.
Formula One results
Chris 8.46
Justin 8.56
Paul 9.13
Lindsay S 9.22
Denis 9.39
Zimmo 10.01
Lindsay H 10.06
Bob 12.53
The left hand side of the track needs a bit more work to finish as I ran out of time before the opening.