Discussion Starter
·
#1
·
A friend of mine brought an old suitcase round the other day which had some old Scalextric things in it.
He has asked my advice in selling this and I will emphasise now that all the money is going to a charity, neither my friend or I will benefit from any sales so I hope the moderators will allow this post.
My knowledge on old Scalextric is poor so I wonder if I could get some help on the forum about approximate values. I have looked at some completed items on ebay but I don't know if they are representative values or not. My friend wants to sell them at a sensible price he doesn't expect a lot for them but equally he doesn't want to give them away.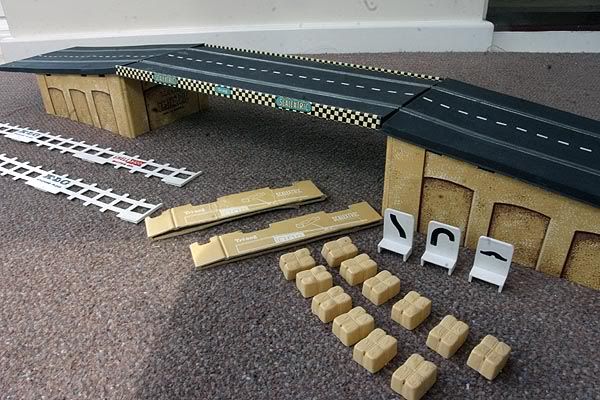 There is a complete bridge set with the tinplate edged piece of track and all the cardboard supports. I saw a sale on ebay of £8.50 plus postage for one.
As you can see in the picture there are also some straw bales, a few fencing pieces and a few track signs. I've no idea what these are worth.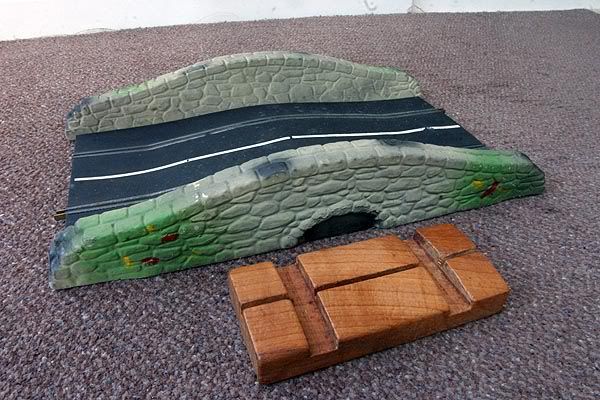 A complete humpback bridge with the track section, walls and wooden track support. I saw a £75.00 sale of a boxed item but that sounds very expensive to me?!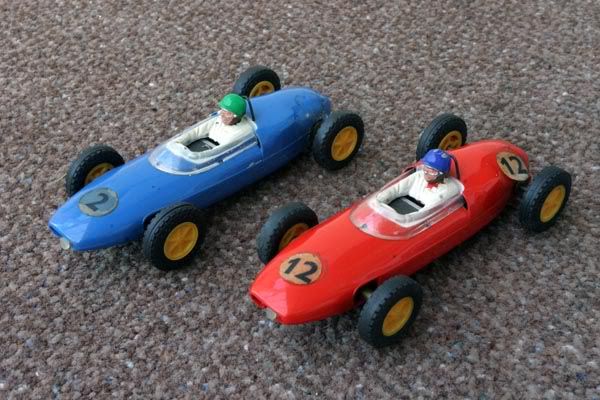 Two Lotus 21 with the round pin guide. I've seen an ebay sale for £17.00 plus postage for one car.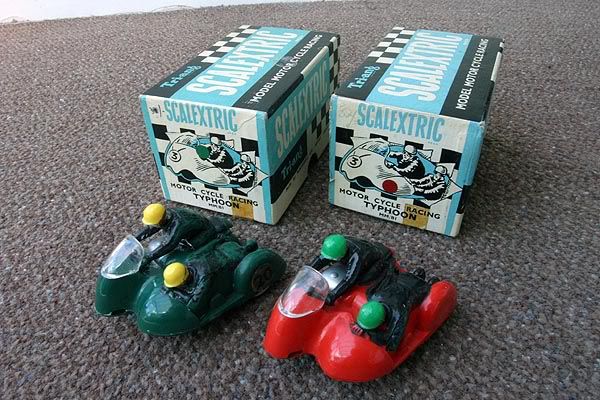 Two Typhoon bikes with their original boxes and leaflets. I've seen unboxed Typhoons sold between £22.00 and £34.00 on ebay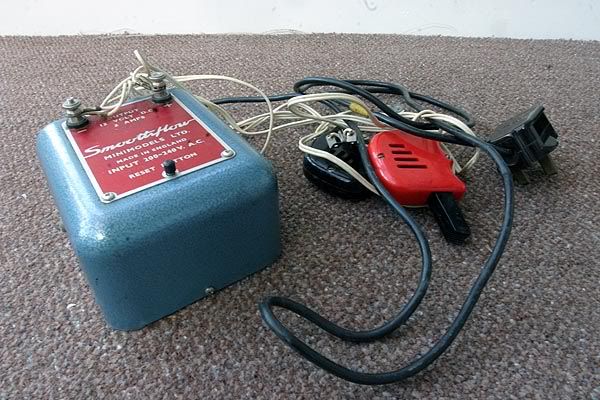 Transformer and controllers. I have seen one transformer sell for £12.00 but others remain unsold.
There is also a complete set circuit of rubber track and the little metal clips, the track is not in great condition.
All the cars and bikes run when I tested them today but I doubt they will set the track alight and probably need sorting.
Any advice on a sensible price would be much appreciated but please delete this post if I am contravening any rules.
David