Hi Everyone
Having competed in Gareth Jex's Slot Rally GB Championship this year a thought occurred to me.
I'd like to see a Formula 1 Championship run along similar lines using Classic F1 Scalextric/MRRC machinery.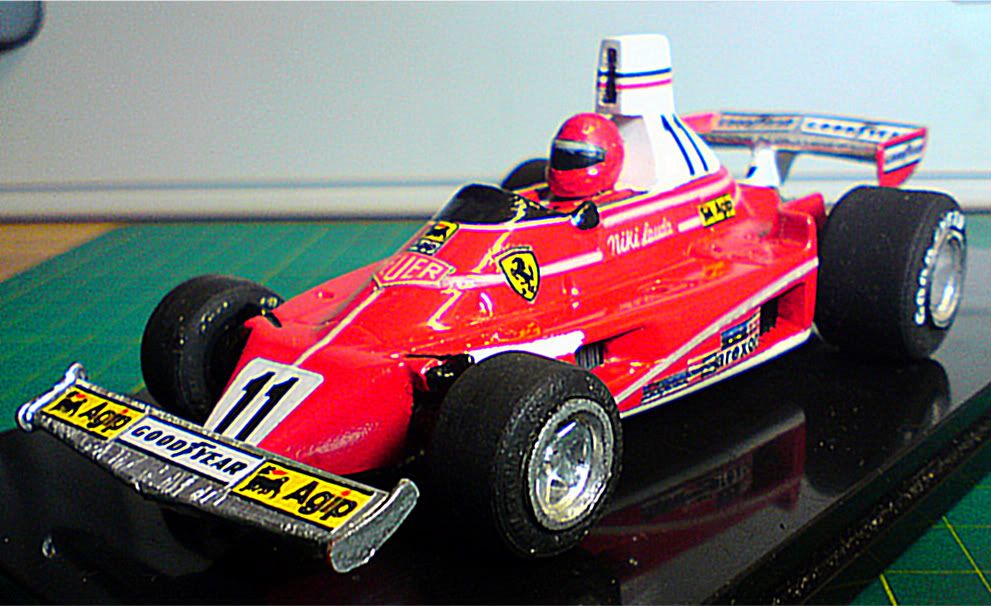 We at Bearwood have been enjoying a re-surgence of this class because:
1, Its cheap to buy.
2, Cheap to maintain.
3, The models are superb and diverse in design.
4, The racing is close.
5, The spares are abundant and easy to source.
6, There is lots of "modelling" potential with different designs and liveries.
7, The cars are just damn good fun to drive!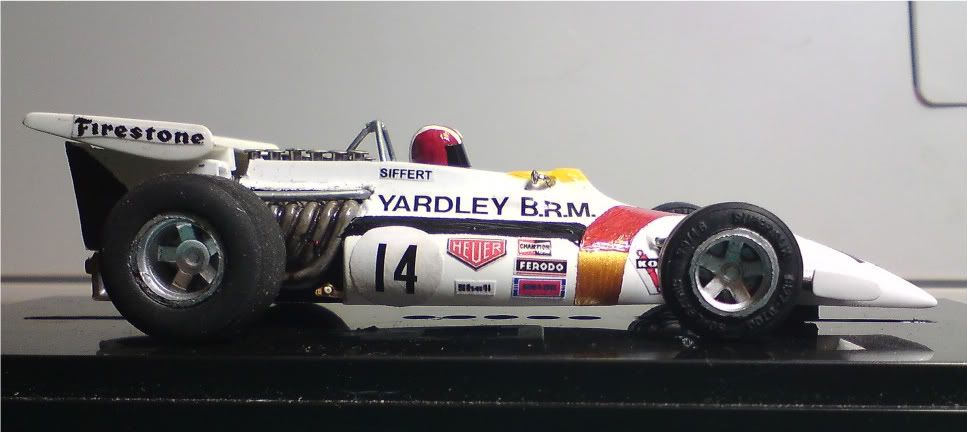 The kind of cars I'm talking about here are from the 1970's early 80's, such as:
Tyrrells 005, 007, 008, P34.
Ferrari 312T/3/4.
Brabham BT44, 45, 46, 49.
Renault RS01.
Ligier
BRM P160
Shadow.
March
Lotus 72, 77, 79.
Mclaren M23s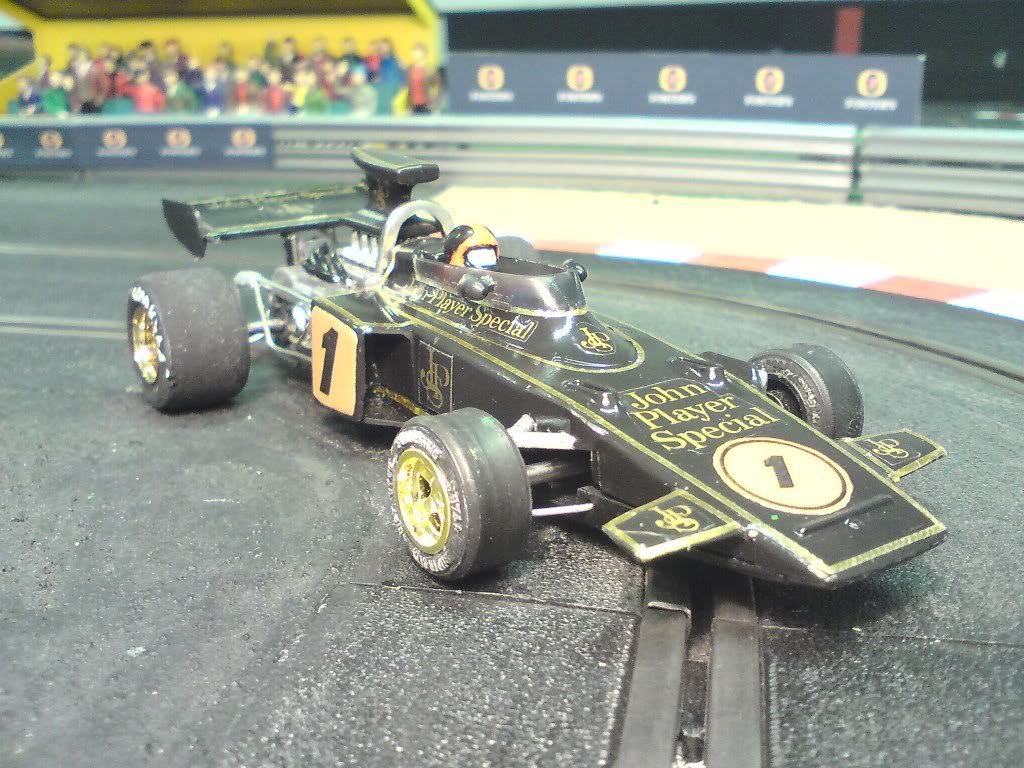 The list goes on . . . .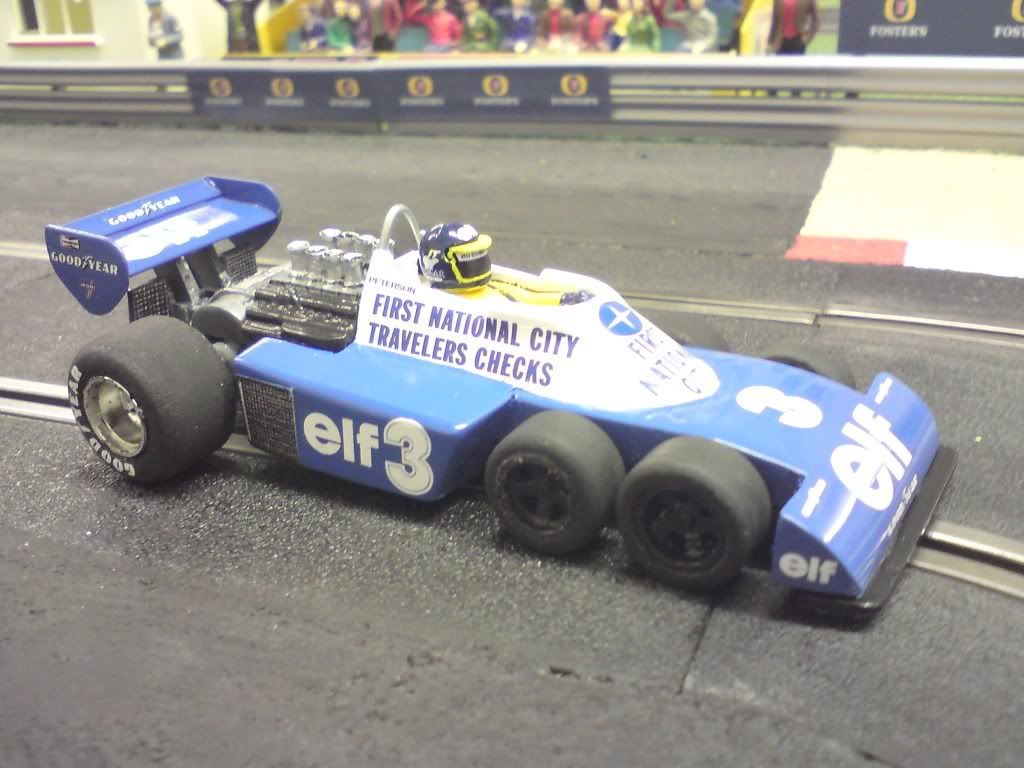 The cars should be as near standard as possible with as few tuning mods as possible.
e.g.
1, No magnets.
2, Standard wheels and tyres. (No alloy hubs or exotic tyres).
3, Standard gear ratios.
4, Standard guides.
5, Johnson E111 motors (no clever rewinds or trick motors).
6, You can lower cars and build scratchbuilt versions based upon an existing model using the formula above.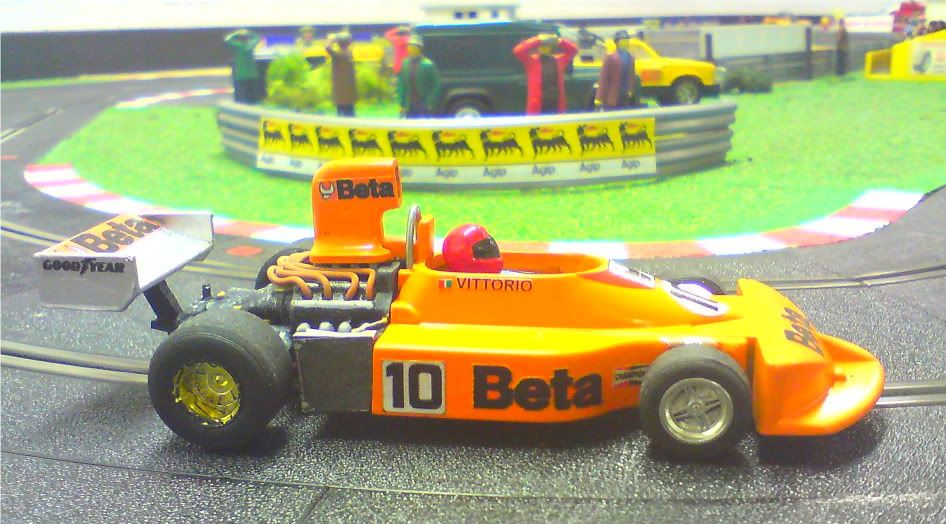 Races take place on Sunday at clubs on any type of track (wood, plexi etc etc).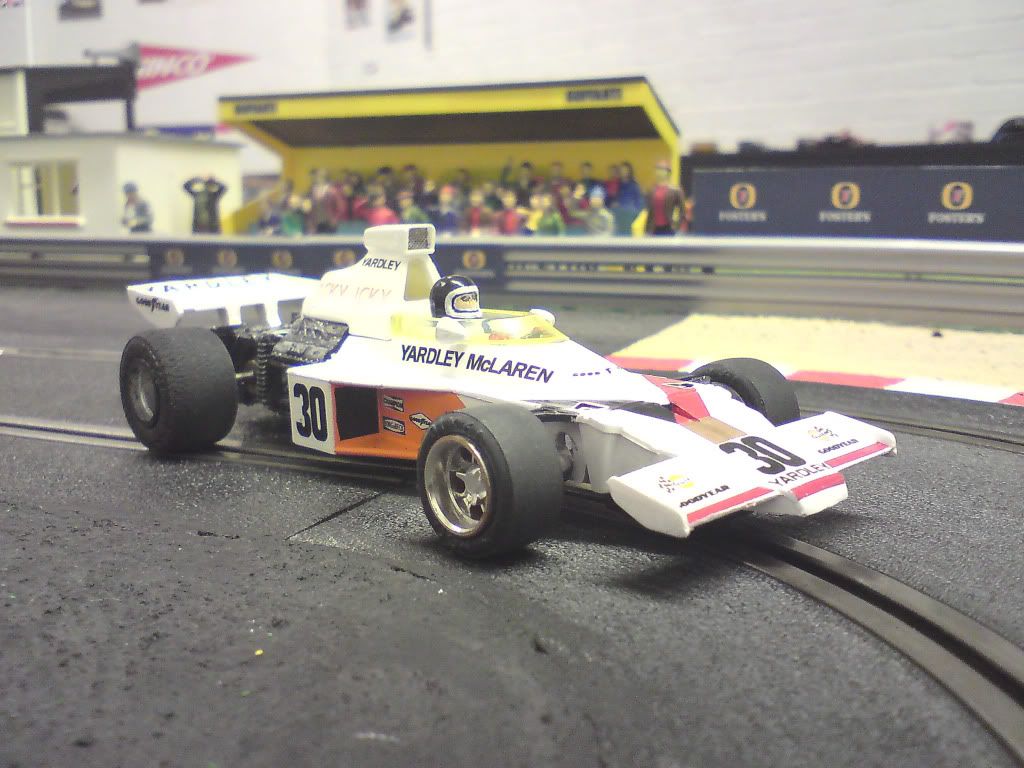 Points allocated as per current F1 points structure.
Circa 25/30 competitors.
It would be great to see some of these models being raced again and judging by some of the recent topics I'm not alone in enjoying these cars am I?
Happy to discuss . . . .