As mentioned in previous posts I've been waiting for Scalextric to produce this particular model for far too long, decided it was time to do the job myself, though I gaurentee now I have gone to all the trouble of making it Scalextric will now decide to do it. (just like they did with the Ford GT Playstation car I reliveried years ago.
)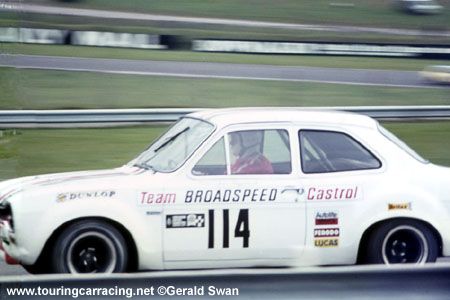 Anyway, I bought a Trofeu 1:43 of this car many years ago and always thought it would make a great looking slot car.
The base for my model is a C3027 RS2000, the white car with blue RS stripes, it was released as a limited edition last year I think, anyway quite a few have been making there way onto Ebay recently and I snapped one up for just over £20. I wanted to avoid painting the car so, after advice from forum members, managed to remove the blue stripes mainly using a cocktail stick and a finger nails (thanks Mrs DJ). Bumpers and spot lights were removed and the holes left were filled and painted
The waterslide decals are home made, some from scratch, others from images collected from the internet and redesigned/resized. Printed onto inkjet decal paper and sealed with acrylic lacquer. Wheels are original but with the spokes/hubs painted. Interior is from a previously failed Escort project and includes roll cage and race driver (C3027 had a standard "street" interior).
Overall I'm really pleased with the result, I now have the Scalextric Escort that, so far at least, Scalextric has refused to produce for me. Hope you like it.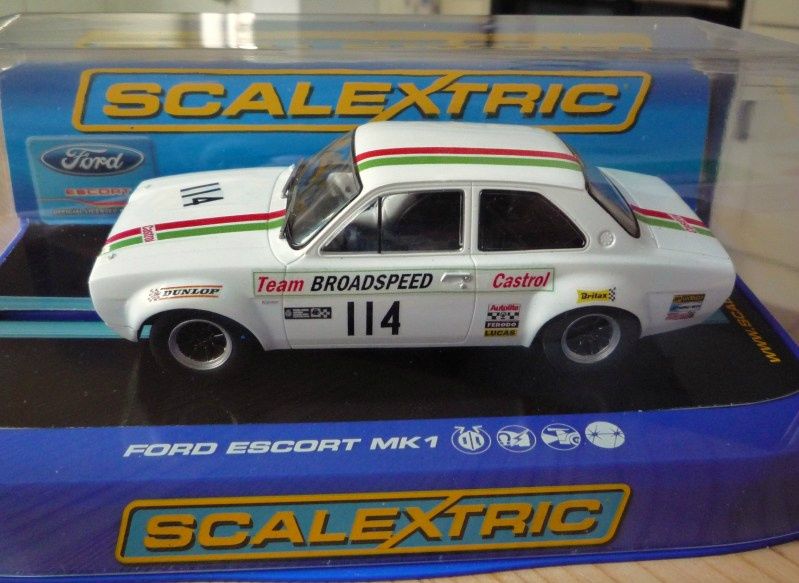 Cheers
DJ