Discussion Starter
·
#1
·
Hi,
My friends and I have set ourselves a challenge to improve the performance of 3 Scalextric Mercedes CLK LM cars that I had going spare.
Can anyone on here help me with some advice on what to do to the car?
At the moment the car is quite slow and skids of the track very easily when compared to other newer basic Scalextric cars such as this orange lambo. CLK 5.2 sec vs Lambo 3.2 around the track we had set up today.
This is the car as it stands: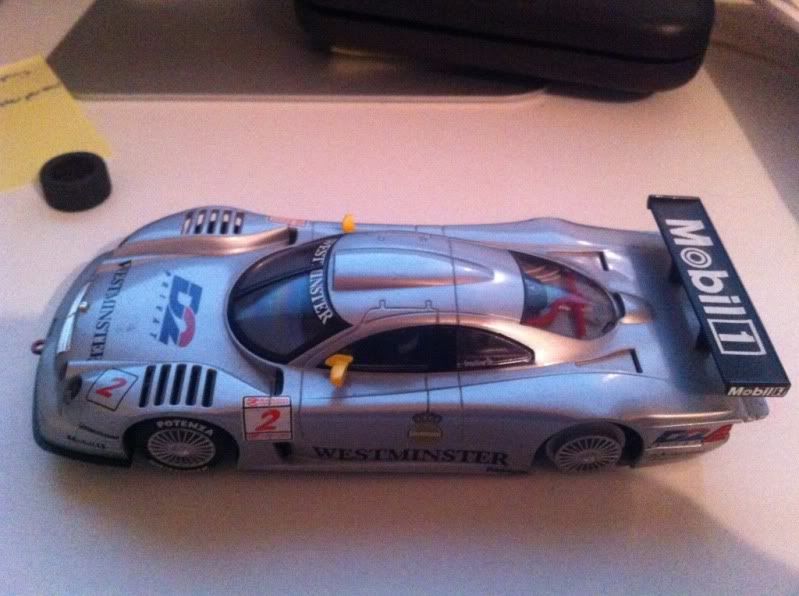 We have agreed that bodywork must stay the same but we can change tyres, motor, magnet, gearing etc
The Wheels measure 13.9mm x 9.8mm, what tyres are good ones to go for?
Higher revving / more powerful motor?
Wider magnet as the small round one currently fitted is no good once the back steps out slightly.
We are due to race each other this Saturday so time is a bit tight.
Any advice on what to buy and where from appreciated.
Thanks
Steve