Scalextric is to sponsor 250cc British rider Chaz Davies for the 2004 Moto GP season.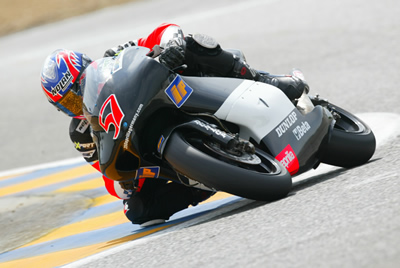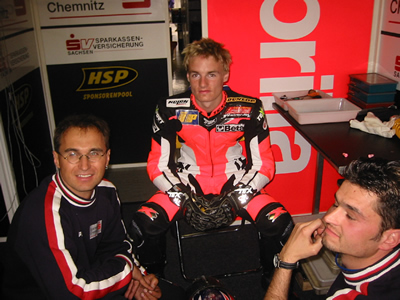 Chaz says: "The company Scalextric will now be sponsoring me in 2004. They are getting involved with two-wheel motorsport as they are making a Scalextric MotoGP set which will be on sale very soon. Neil Hodgson and I attended a London toy fair in January and we were testing a prototype of the MotoGP game. It is really good fun and I can't believe they haven't made one sooner!"
"I am really happy that Scalextric have come 'on board' as it is great to see a well known British company getting involved in motorcycling - and more importantly showing faith in me!"
Check out his site