Discussion Starter
·
#1
·
Over the last weeks I have been marvelling at the Tyrrell rebuilds in the scratchbuilding forum. Brilliant stuff - and I was motivated to mod an old Tyrrell to fit our club Retro F1 class.
Details of how we build for this class are
here
.
This build followed the same format though I removed the front wing from the chassis and glued it to the body. And I glued the engine detail to the cockpit and dremmelled it out a bit to give the motor more space to allow the chassis to rock. The looser the chassis the better.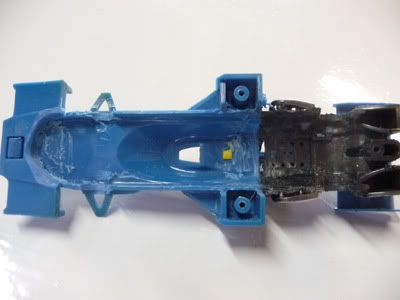 We tend to just hot glue in a standard mabuchi. Avoiding the Johnson can to Mabuchi adapters and simply glueing the motors in helps to keep the chassis flat and seems to give better performance.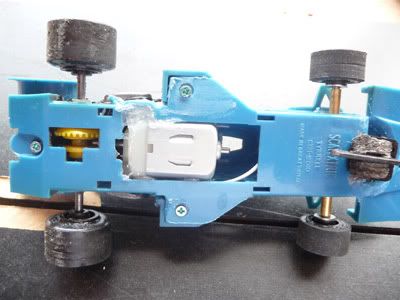 The front end is much lower now.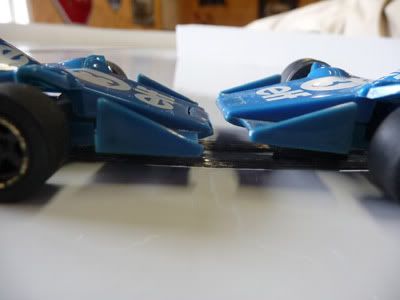 And it sits so much better on the track.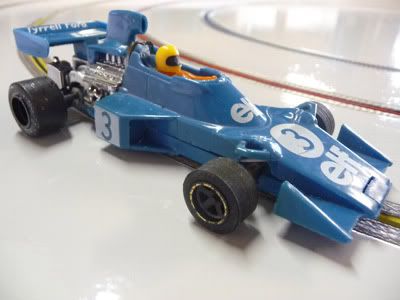 Performance-wise this set up continues to be a giant killer on the gloss wood tracks we all run in our club. Being Mabuchi powered the cars don't have great speed but the cornering speed is phenomenal. This Tyrrell now does 6.90 - 7.00 secs on my 95' track. That's fast. By way of comparison, the series winning Slot It Chappy set up by Australian 1/32 Champion Jazzbell for the New Zealand Can Am Proxy did a fastest lap of 6.68secs on my track. It was running a NSR 21k King from memory. Details
here
Hope this was of interest to the master scratch builders.
Mac