I was reading recently that the Tyrrell P34 (Six Wheel) was based upon an original Tyrrell 007 monocoque.
So take one Scaley 007 add some time, milliput and love and this is what you get.
It goes like stink too!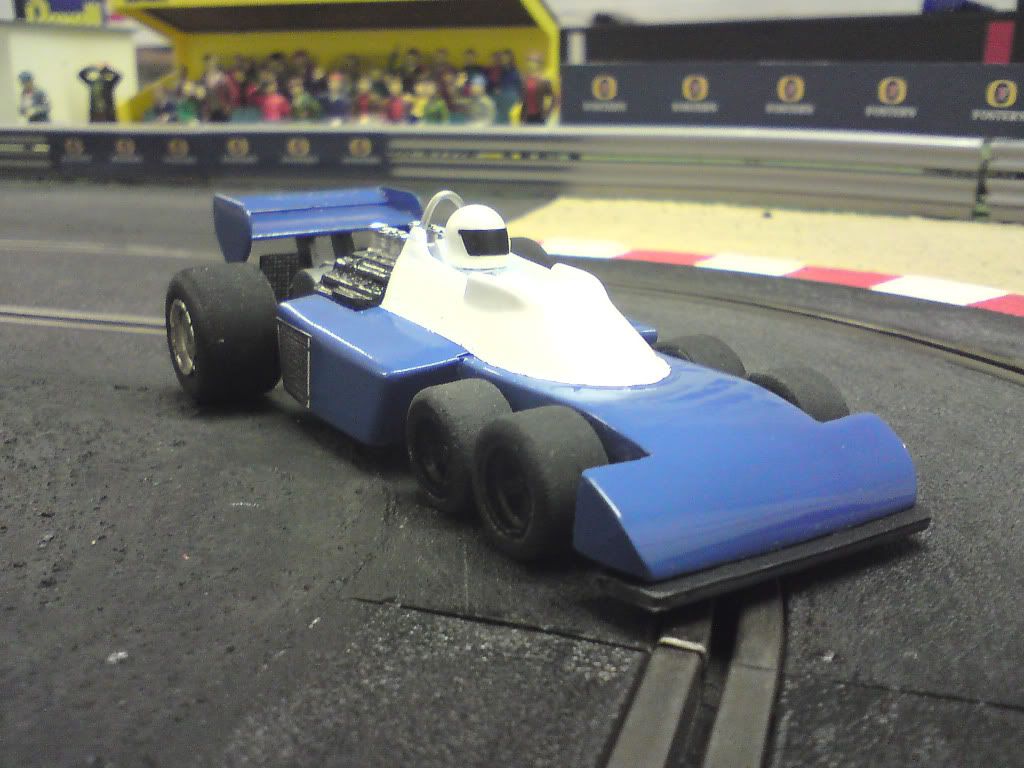 Add some
INDYCALS
from the US and . . . .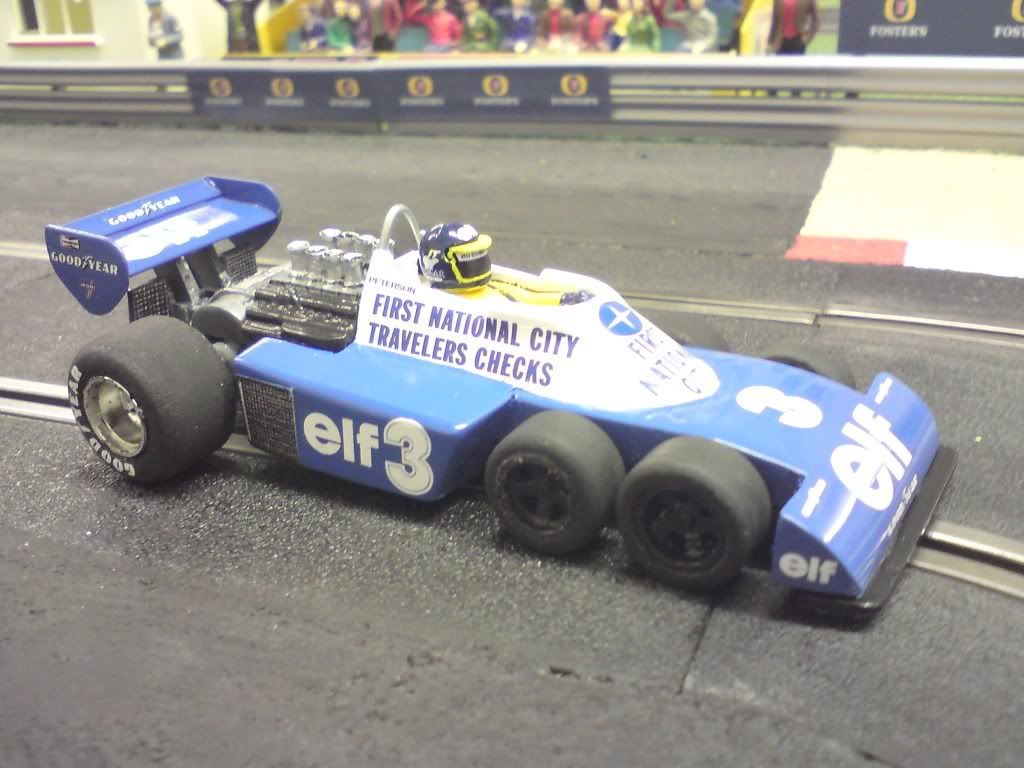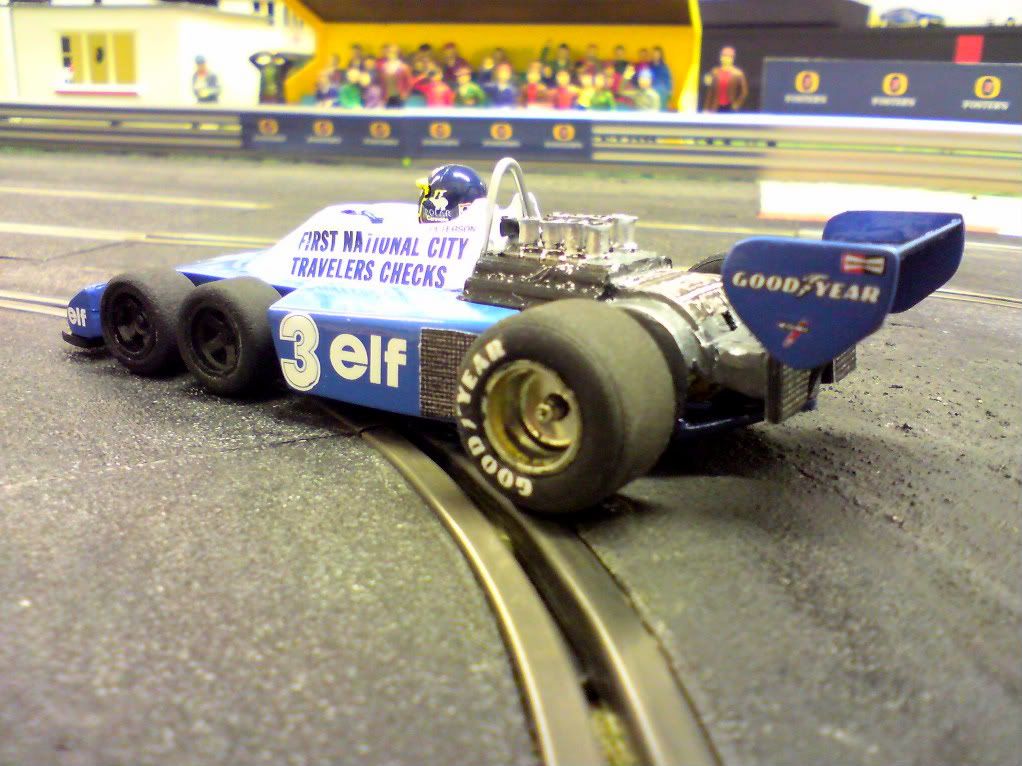 Feel free to comment.