Yes it can
I've been converting Carrera LC's to Ninco gauge.
As you all might know, Carrera gauge is 99 mm. and Ninco gauge (as is my vintage Fleischmann, and the Italian Polistil) is 90 mm. Just a little too wide that is.
However, i like to use the long Carrera LC's, they can provide faster lane changing than the narrower Ninco LC's.
The first solution i came up with is this: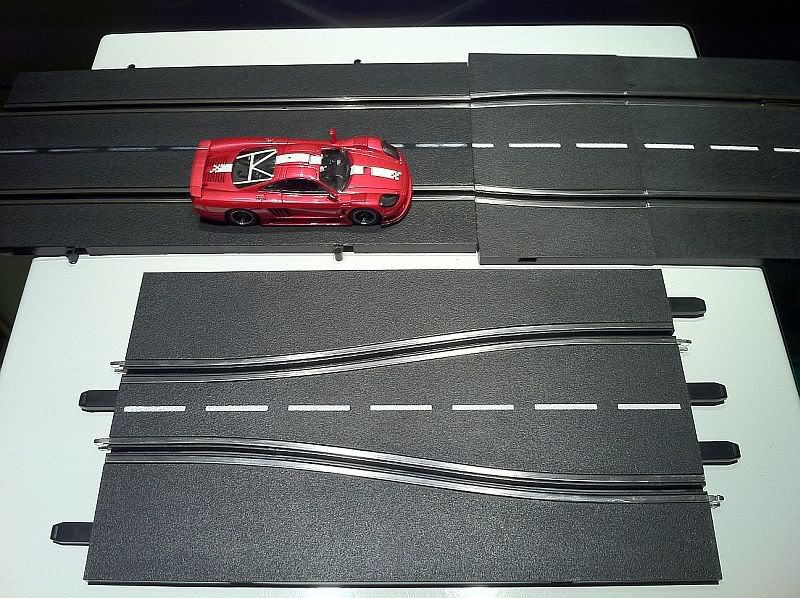 Accepting the two gauges, i used a Carrera chicane piece to bring the two gauges together.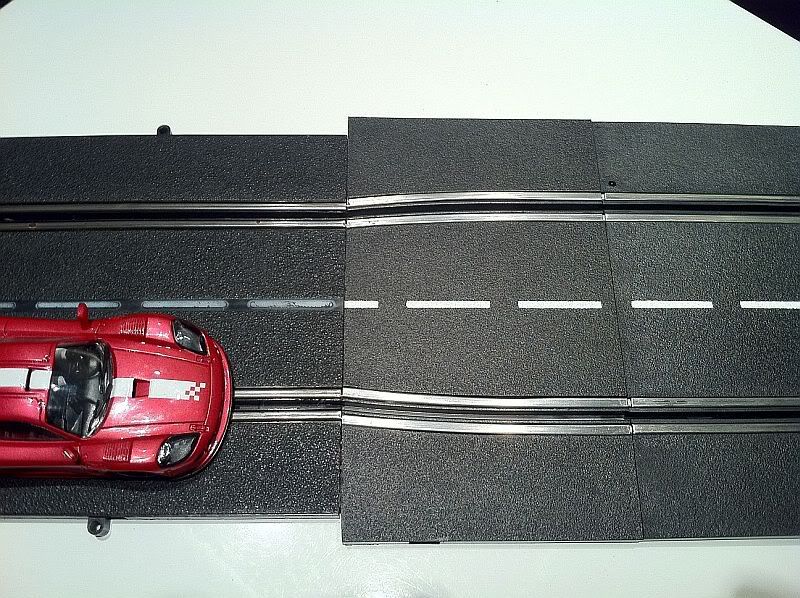 I cut the trackpiece where it would fit the 90 mm. gauge and voilá.
The 9 mm. change of slot is minimal and gives no problems during driving - check the test track video in the other thread to see how it rides, or check it here: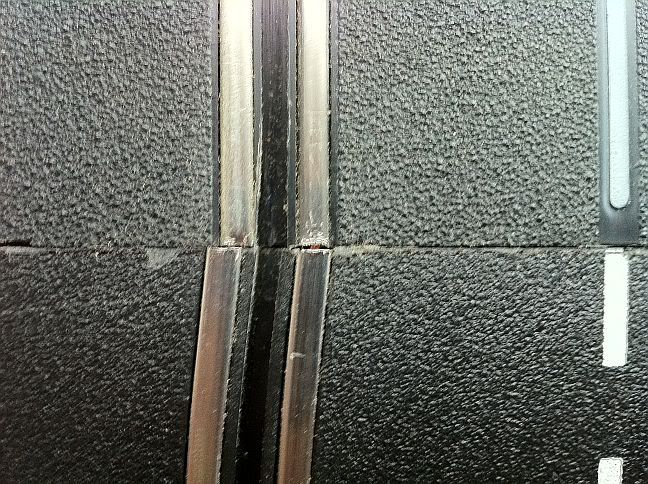 The most important thing is a smooth transition between track pieces. With a little sanding and good placement of the joining slots this can be easily done. I inserted a long piece ( ca. 20 cm.) of copper wire in the hollow rails for good electrical connection.
Even if the above works fine, i wanted to try another approach - what if i cut the Carrera LC to 90 mm. gauge?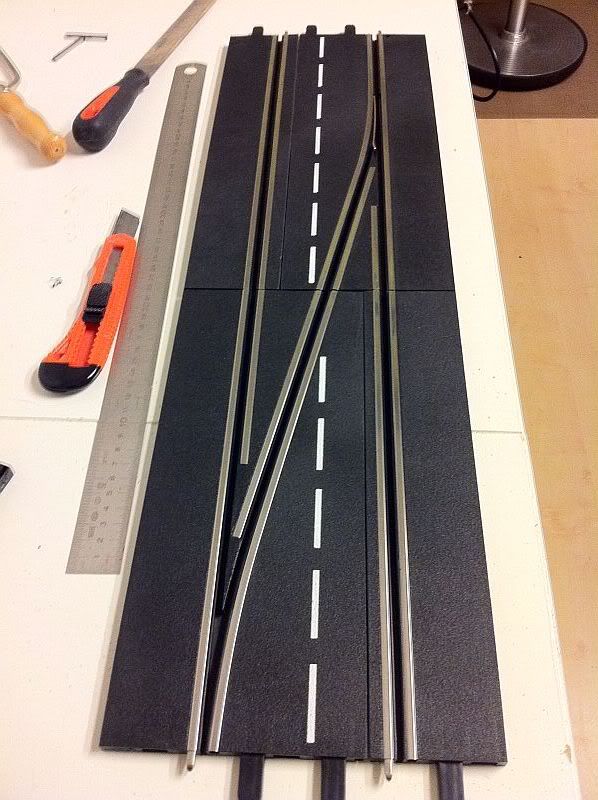 It takes three cuts in all: two length cuts to cut away 9 mm. of track, one broad cut to shorten the diagonal slot - you have to cut the second LC track piece down with 44 mm. to bring the diagonal slot to the right gauge.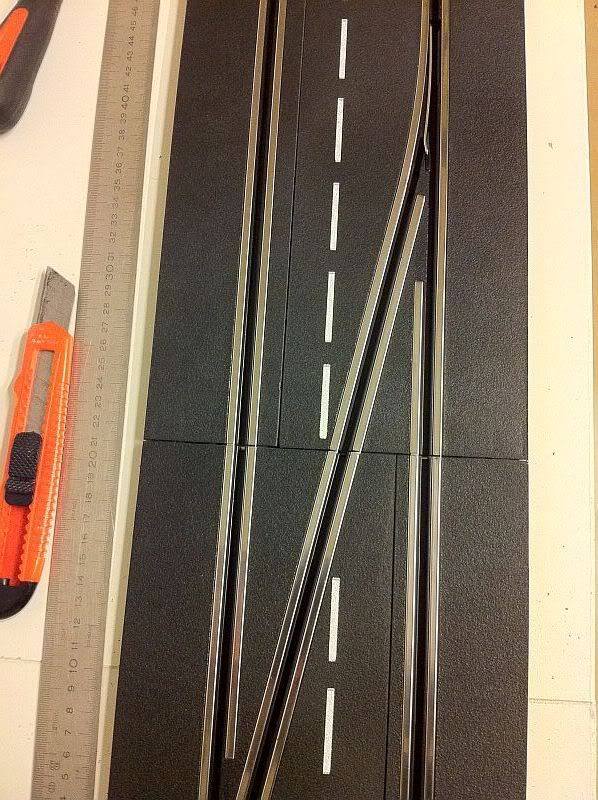 Here's the result. The best tool to do it is a good sharp knive and a metal ruler, is my experience. For cutting the metal rails i used a fine metal saw, but a dremel will do too i suppose.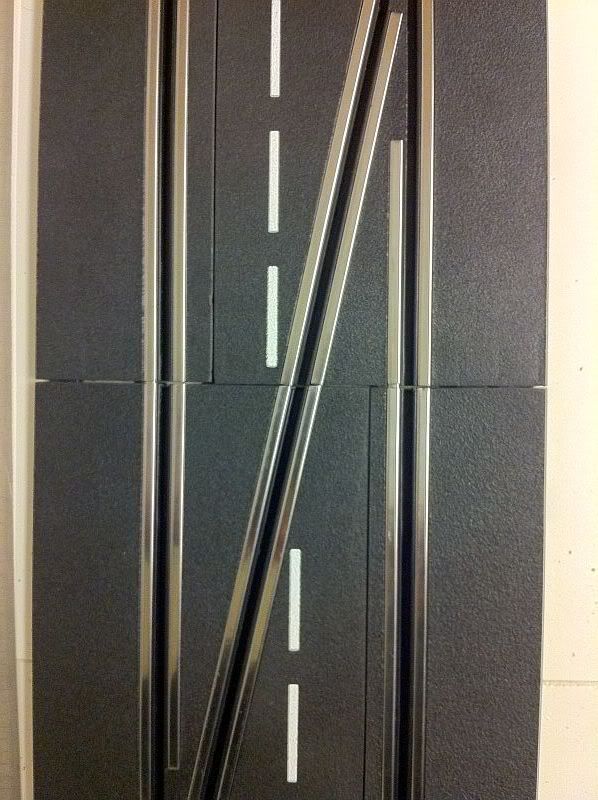 Here you see the smooth transition between the track pieces.
The only thing left is to hot glue the track parts together, as i did with the other LC's.
First i feared the amount of work and skill needed, but it turned out to be quite an easy job.
So if you want fast Scorpius/Carrera LC's in your Ninco track, it's not that hard - even i managed to do it
Merc