Hi Guys,
Im constructing a 6 lane 5 XLC interchange that will be plug and play for competition tracks.
This ones for the upcoming 6 hour enduro early in 2012.
Last week I designed it and had my CAD guy draw it up. Theres different layers for different tool bits.
Yesterday had it CNC routed along with some joiners and flipper bases which Ill explain as we go on.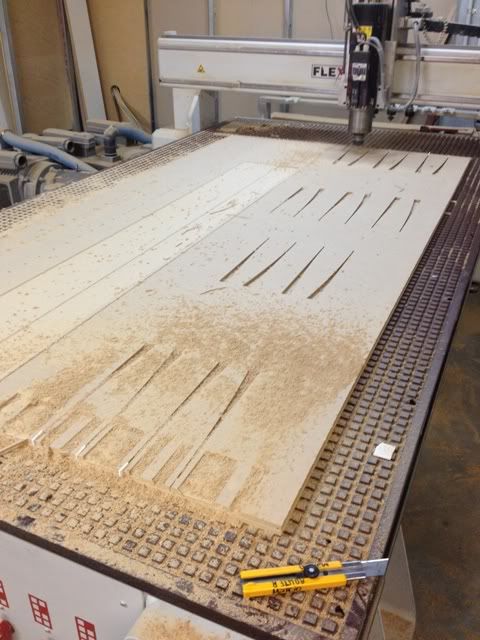 On side B cutiing pockets for flippers, LB placement and joiners at each end.
Side A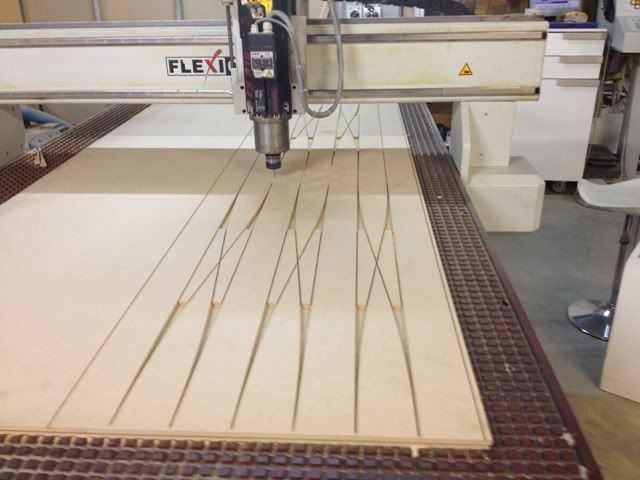 Side A. Its also recessed to accept magnabraid. The lane changers are over a metre long each which should suit high speed lane changes.
So now to paint, fit braid and electronics and fence.
More pics to follow.
Rick