HiGuys.
Just a re cap on the types of flippers that will be available, all sorts for all different radii track and lane changer lengths.
The diagrams dont come out too well but you get the idea. Later you will be able to print, cut out with scissors and see which flipper best fits which LC. No chance of getting it wrong this way.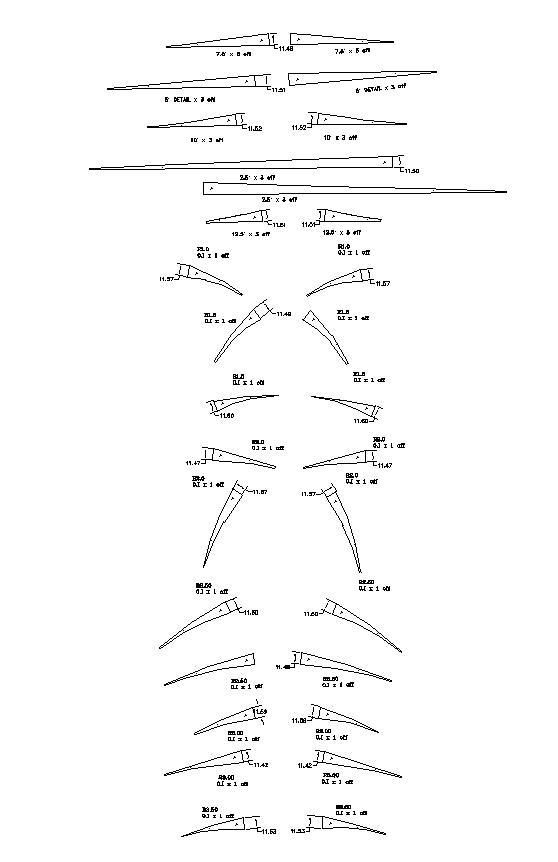 Cost $8AUD ea. if purchasing any Scorpius equipment (cheaper in bulk) Chrome plating optional if required.
Flipper template free online.
The assembly. You can make yourself using the free provided plans.
You just need a small length of thread brass rod, 2 x washer 3 x nut, a Peco or similar train turnout (solenoid), a piece of plastic as a low friction rubbing block, a flipper of course and a few screws. I could supply the lot in a kit. Price to be determined if demand is there.
Cheers
Rick