Oh Yes!
Look at all this lovely junk!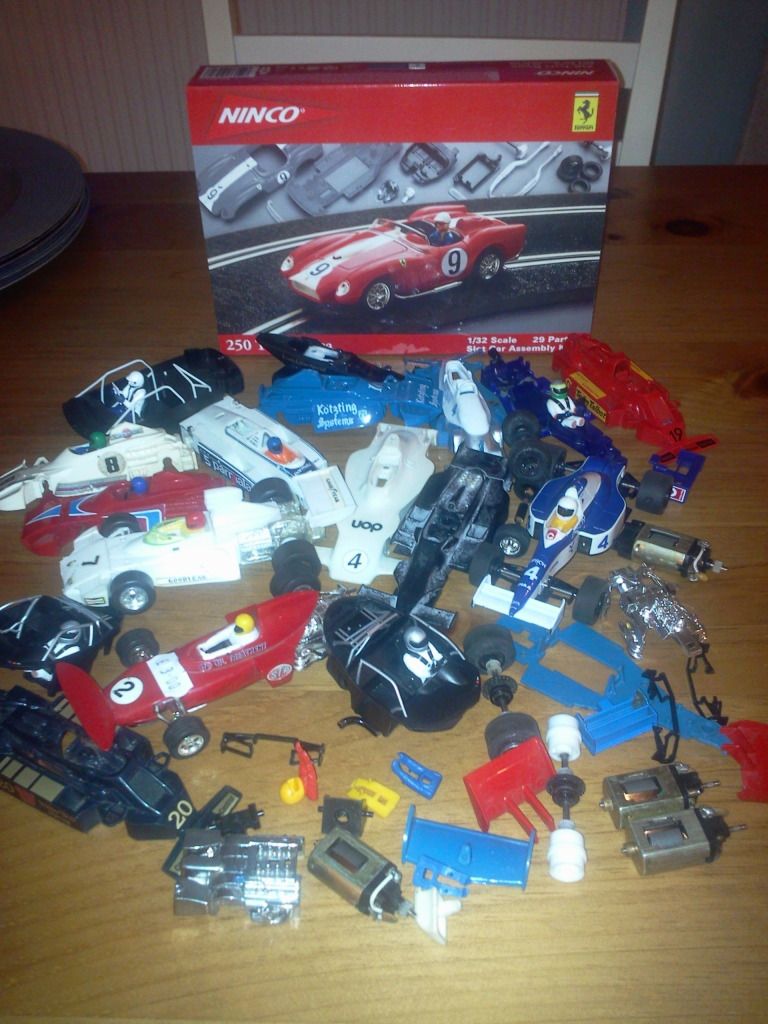 Cheap as chips from MK Swap meet and coming to a Slot Forum page near you soon!
In one guise or another.
I got the Testa Rossa for an absolute song for our narrow tyre classics class at Bearwood (thanks to Phil, Steve and Graham for spotting that one!).
Potential ideas . . . .
Weld together a Brabham BT44 front to a Wolf rear to make a BT45?
Weld together the back end of a Brabham and a front end of a Shadow to make a Hesketh?
Create my own F1 design/livery from that beat up old Spanish Lotus 79 (mid photo).
Rebuilding the BT49 (in shot for Bearwood racer Will Charlton) in the 1979 Red Parmalat livery.
Rebuilding the French Brabham in the 1974 black pinstripe livery (deffo!).
Rebuilding the Teatray March into an accurate representation of the car (for once!).
There's enough to keep me going 12 months here!
I'm a very happy and content man tonight!
Can any of you out there suggest what else I can make out of the bits you can see?
Cheers!