Discussion Starter
·
#1
·
Hi All,
I have designed and started to build my pit building.
I plan to have a three level building - garages at the bottom, VIP suites, restaurant and winners podium on second level, and control tower and press box on third level.
Design is to scale - will see what it looks like - as and when I build it.
I decided on using 3mm foam core as base for the walls - easy to cut, very stiff and solid.
Following pics are the start of the garages:
Ground floor walls and staircases cut, ready for pre-assembly: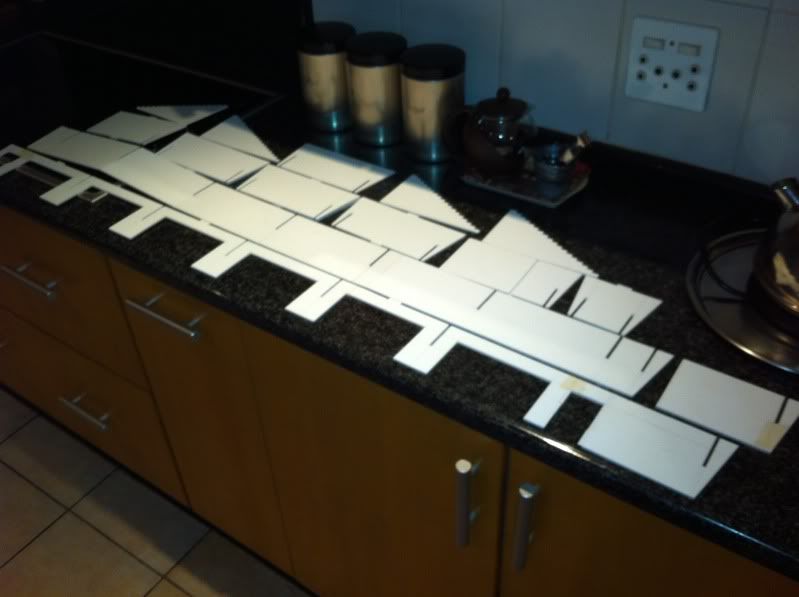 Assembled and put onto track area to check... all looks ok - building only assembled not squared and glued as yet.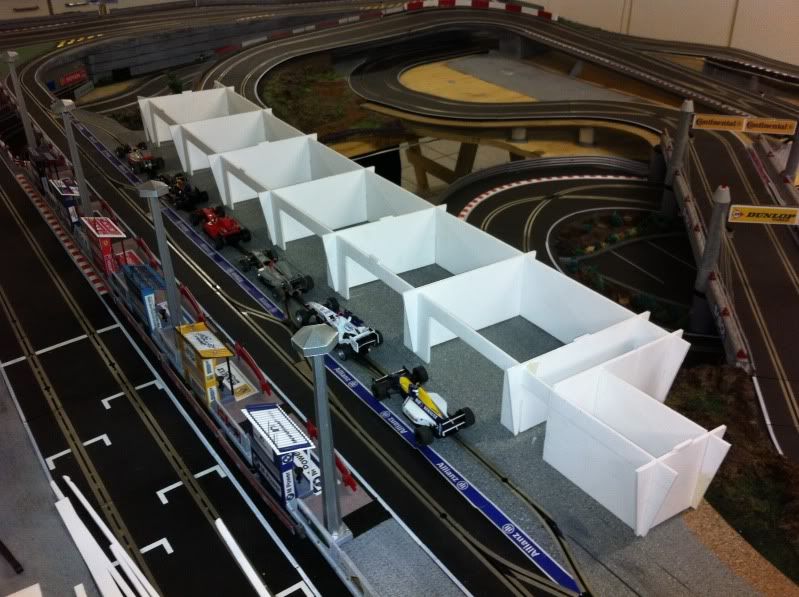 Printed and cut floor test piece as well as staircase, check for fit.... all ok - needs more work though.
Right hand staircase still bare...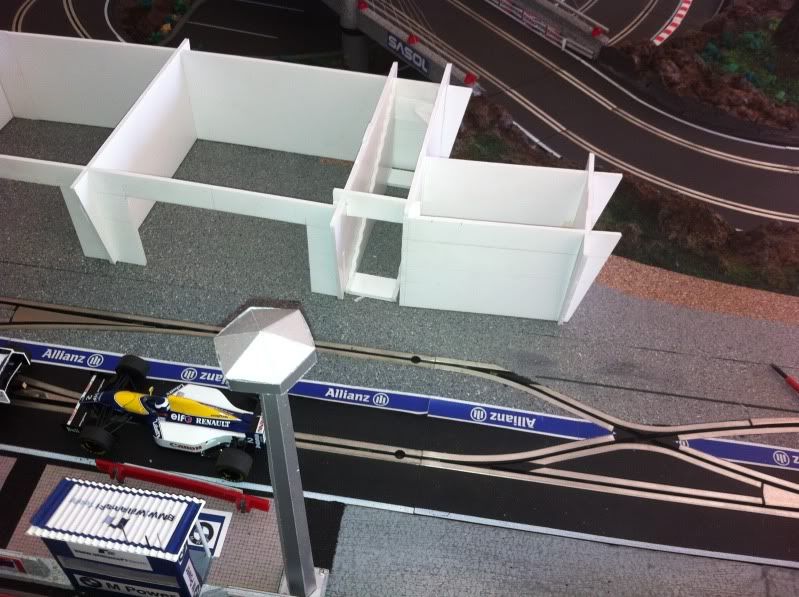 Standing back and having an overview: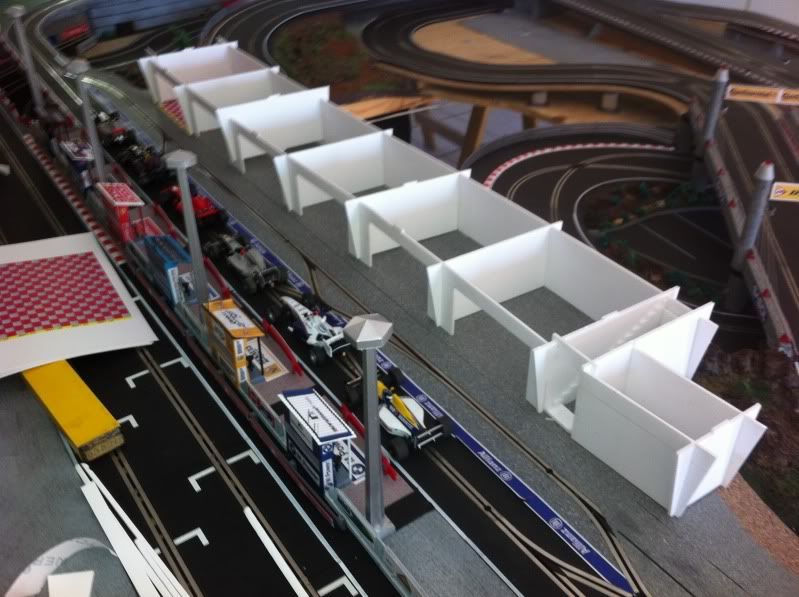 I still have lots to do - so let me get on with it...
Cheers!
Theo