Being an unabashed scumbag from the Socialist Republic Of Wearside I like nothing better than having a root about in the neighbours bins, skips & also the local council tip for slot stuff.
I found this tinplate Scaley Ferrari up the tip last week. Body is straight with some surface rust in places. Surprisingly the motor runs very strongly.
It`s got bags of character so will be left as is. It would have been a real shame to let it die.
Driver is a BTS repro.
I found this Jouef Ferrari on the tip just before Christmas. It`s in the really rare chrome top/black base livery.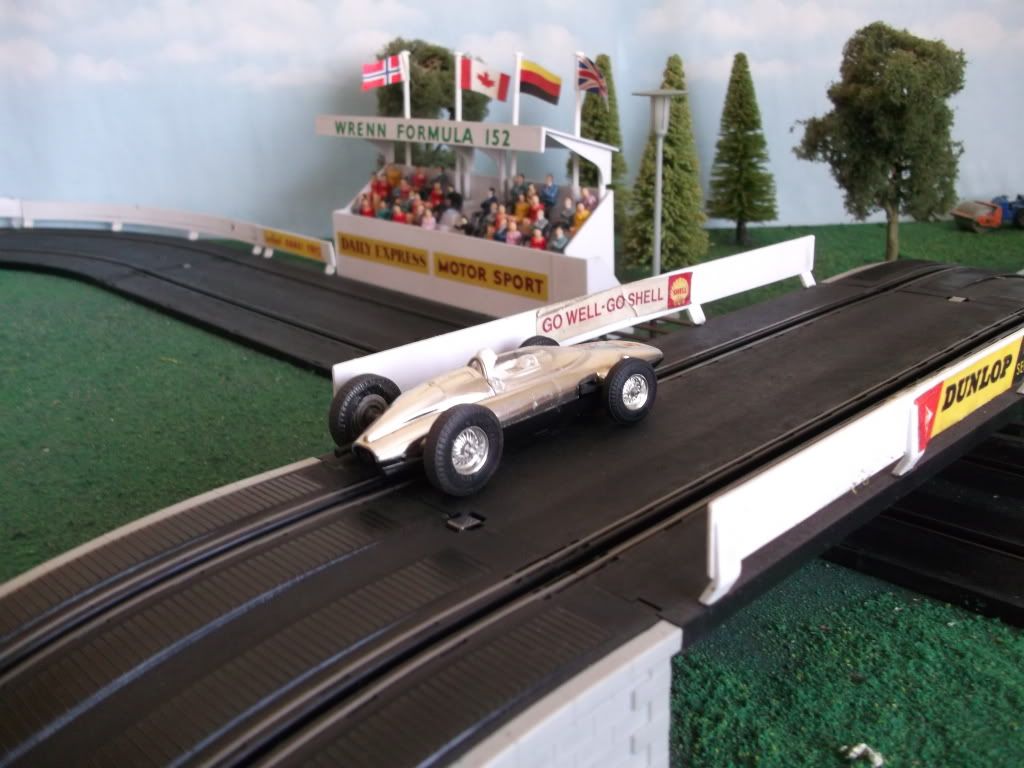 Cheers,
Kev