First off the cunning guide system, it lowers to change lanes. The track in the middle of the crossover is lower than the rest of the track so when the guide lowers it pushes a triangular flag out of the way and changes lanes.
Position 1: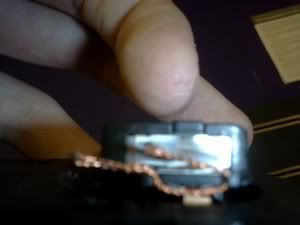 Position 2 lower: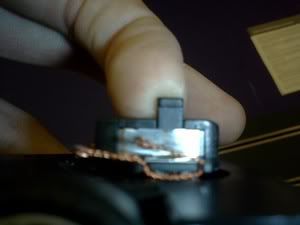 The crossover section: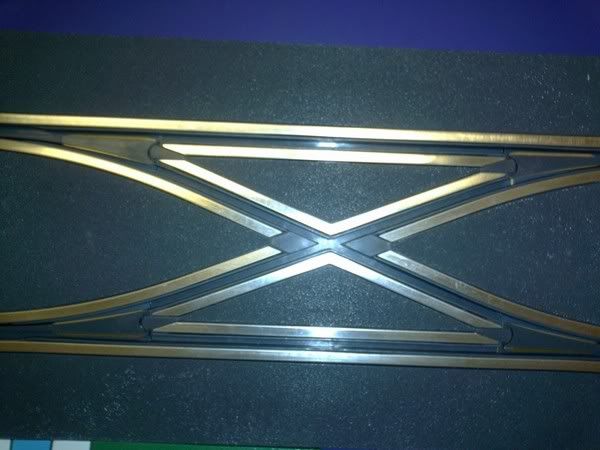 Now a shot that took a while to get, a crossover in action!!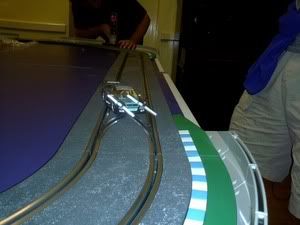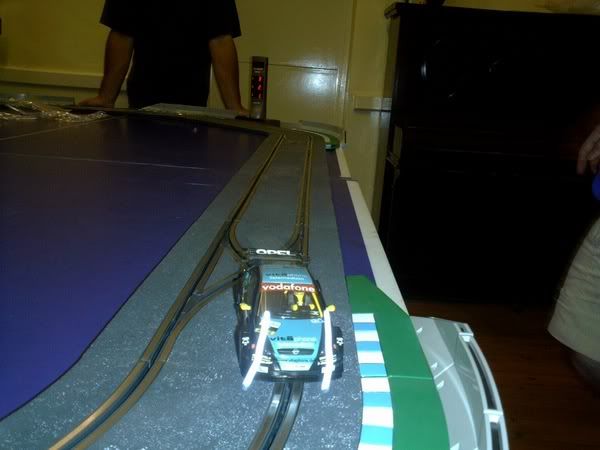 The Powerbase can accept 3 power supplies and looks quite complicated at a glance: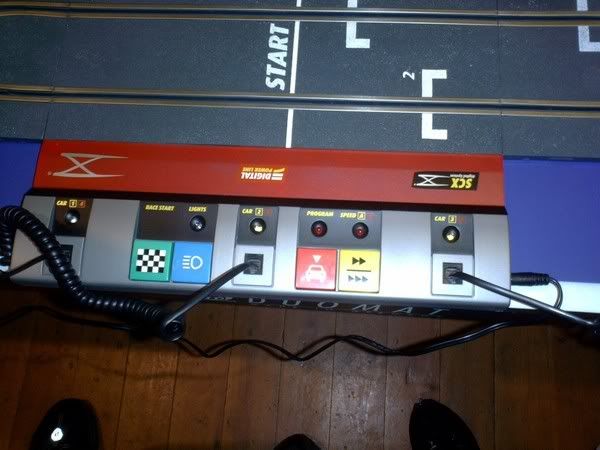 The line up we trashed at the club (before any incident)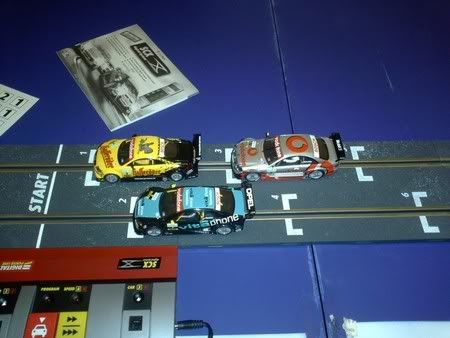 The pic after any incidents has to be censored i am afraid it even made me cry!!
Doug