Just got mine in today too...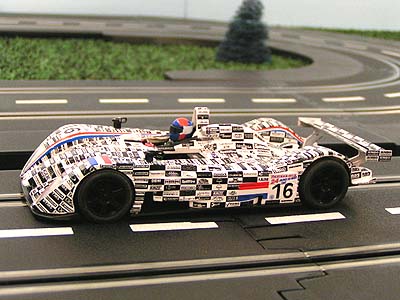 I thought it was supposed to have new "slick" tires. Slik..does your have these new tires? Mine has the identical rubber the Audi does and compound seems the same? It does have the "Pro" silver braid however. Body weight is odd as well..on my scale it is only 1 gram lighter than the Audi R8.
The suspension effect they included seems to work...at least better than other attempts I have seen. New lighting system is another story...perhaps I just got a bad one as my front lights don't work.
Nice running car though..in fact it one of the smoothest SCX out of the box cars I have had.
Harry