Hi all !
Very fascinating news today ! SCX has released special Marlboro series in Hong Kong China. There are two main reasons to release these liveries outside EU; Smoking adverticement is banned inside EU so these can not be released here - also smoking is a big trend in asia and these liveries may be very appealing for chain smoking slotracers in Hong Kong/China.
SCX has plans to release ten special Marlboro editions which are:
1. AMG Mercedes-C DTM Marlboro
2. Morgan Aero 8 Marlboro
3. Ford Escort RS Cosworth Marlboro
4. Hillman Imp Marlboro
5. Volvo 121 Amazon Marlboro
6. Seat Toledo Marlboro
7. Citroen C2 Marlboro
8. BMW320 Marlboro
9. Triumph TR7 Marlboro
10. Opel Kadett C Marlboro
Small quantities can be aquired through your SCX sealers but these can not officially be sold inside EU. Any keen SCX collector should contact their SCX dealers.
First two cars of the Marlboro series have been released. These pictures were sent by a fellow slotracer in Hong Kong.
1st release AMG Mercedes-C DTM Marlboro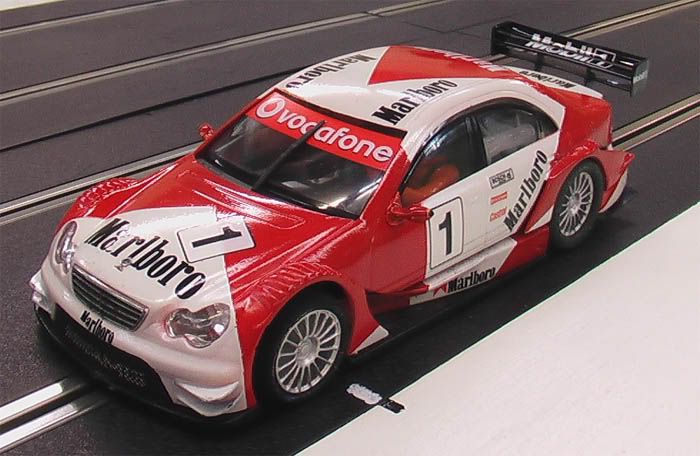 2nd release Morgan Aero 8 Marlboro
Be sure to contact your dealer for more information about these releases !
Cheers!
Julius