Vacation time means slot car time and this year I decided to go with a Carrera semi-permanent set up. The idea is to build a track for some reoccuring friendly racing with buddies in the garage. The set up will be quite permanent, but I want the option to take it down or move it if needed.
I will be running Carrera Digital 132 mixed with Slot.it oXigen and switch a bit between them now and then and also probably run a hybrid. For starters I will get the Carrera native setup up and running.
I do not expect to be more then maybe 6-8 people racing at the same time.
I started out with a rough plan in TrackPower and then built the track for testing and tweaking and came up with this layout.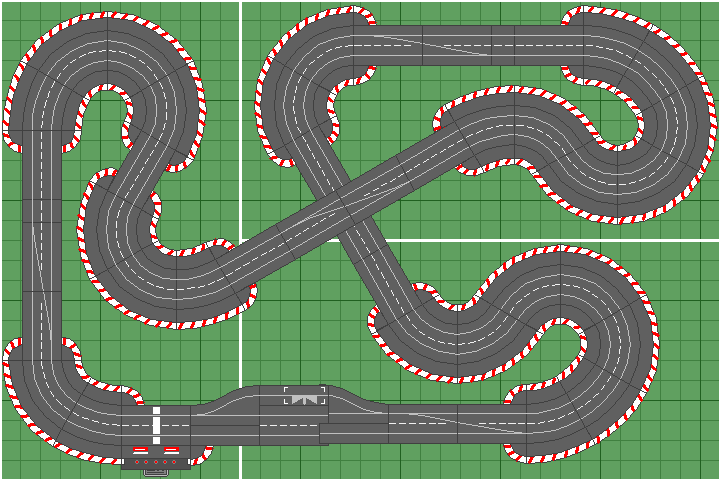 The layout is roughly 240 x 360 cm and each "lane" is roughly 14,5 meters.
The placement and types of lane changers are just a mockup for now and will be tweaked once I get the track up and running (Suggestions on where to place them is very much appreciated.
(Will swap the topic of this thread when I come up with a name of the track!)
Regards,
Mikael