Hey guys, here's the first (extremely blurry, due to carp camera) pictures of my (poorly made, due to inexperience) Lotus Elise, soon to be ready for the Small Car Proxy event.
The chassis is mainly carbon fiber around a Slot.It motor mount. The guide and front axel holder is a heavily modified Ninco CLK DTM unit. It also has a couple of wooden batons on at the moment, partly to mount the body later, partly to disguise the true inginuity of the chassis
. Front wheels are Carrera with cut down Ninco tyres, and back end is all Slot.It, motor is Proslot Evo 4.
The body is from Pendle and required quite a bit of work. I'm pretty sure that I shortened the life of my lungs quite considerably with the amount of resin that I had to grind away, including a full interior plate which was about 5mm thick!
I'm quite pleased with it and it runs very well around Eastcote but I haven't tried it with the body because it isn't mounted yet.
Next problem is the livery. I have a couple of options: street livery, British Racing Green with Yellow middle stripe, or (my personal favourite) JPS livery with a little Ayrton Senna sitting in it
. What do you guys think?
Erm... that's pretty much it... guess I have to show the pics now... they're very blurry, did I mention? Don't be too harsh...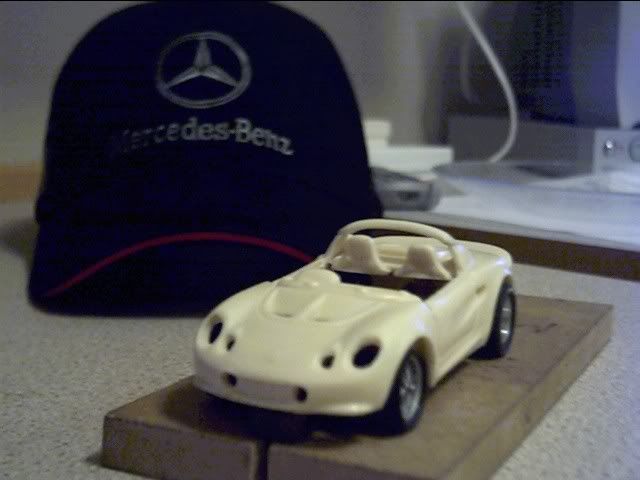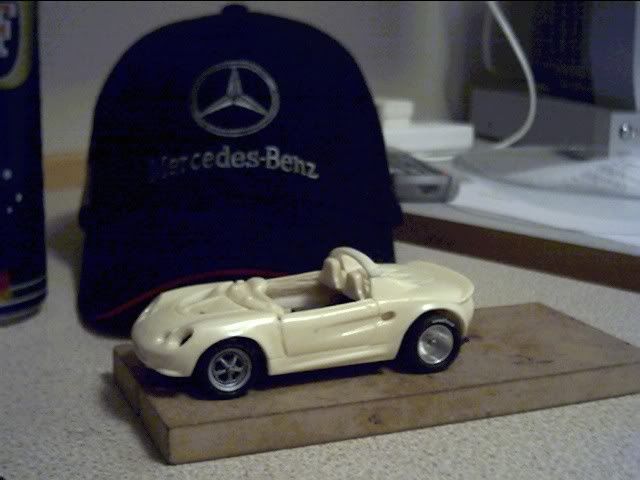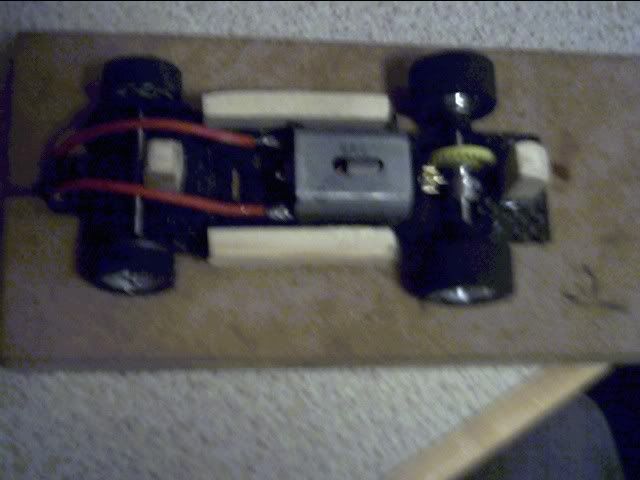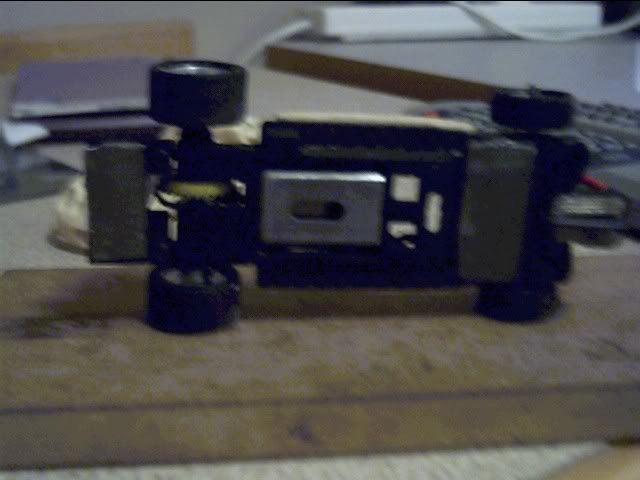 * Cowers in the shadows... *
McLaren