Discussion Starter
·
#1
·
Well fella's I picked up a whole bunch of scrapyard stuff from fleabay, mainly for spare parts and some winter fun. I had the main parts of a porsche 911 and found the rest in my spares box. I never really liked the style of the 911 as a scalextric rally car, always looked a little cheap and tacky with that huge spoiler. So I decided to have some fun with the dremmel. Heres the pic of what I started with: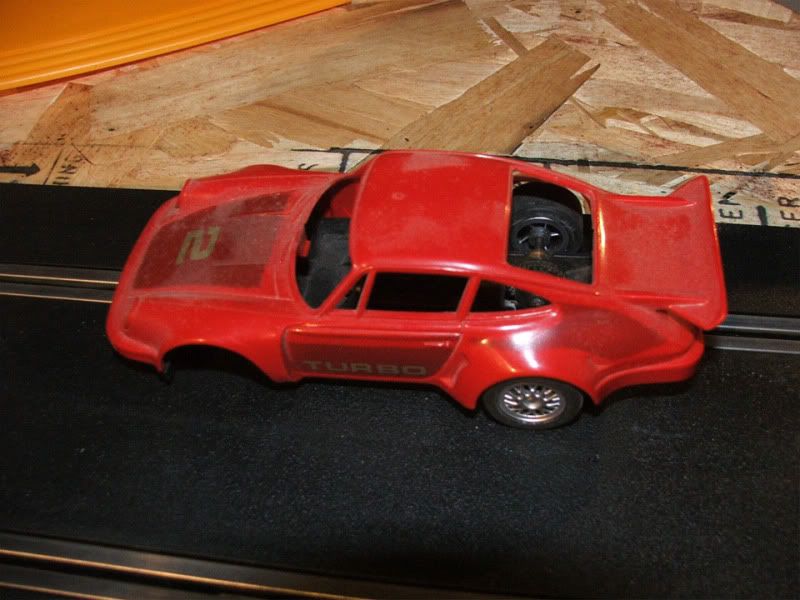 Well after a little time with wet n dry and the dremmel it turned out looking not too bad. The pic is a little blury, it looks really neat live. The car is based on a porsche that was in a rally on the north of England that I attended about 20 years ago. I don't know who drove it or what the original decals were, I only have 7 secs of video from about 200 yards, The car had a single blue stripe with the number 2. As for the other decals, the union jack is correct, but the others I had to guess and just place them where the shadows were on the video.
The clearcoat gives it real depth, shame about the crappy pic. Gonna do a couple of old mini's next.