Discussion Starter
·
#1
·
In this thread I will report on the construction of a 3-lane track. This is a move away from my rally tracks. Why do this?
Well I do like F1, Le Mans and Touring European circuit racing from 70's and 80's. Also, I want a social track, where several people can be involved in racing at the same time. For this to work the track has to be easy so people can master it quickly and the # of deslots is minimal.
The main difference from most tracks done here is the road surface and the slot. The
slot
comes moulding strips which are 1/4 of an inch thick are cut by me in also 1/4 inch wide strips, which I then nailed to the plywood.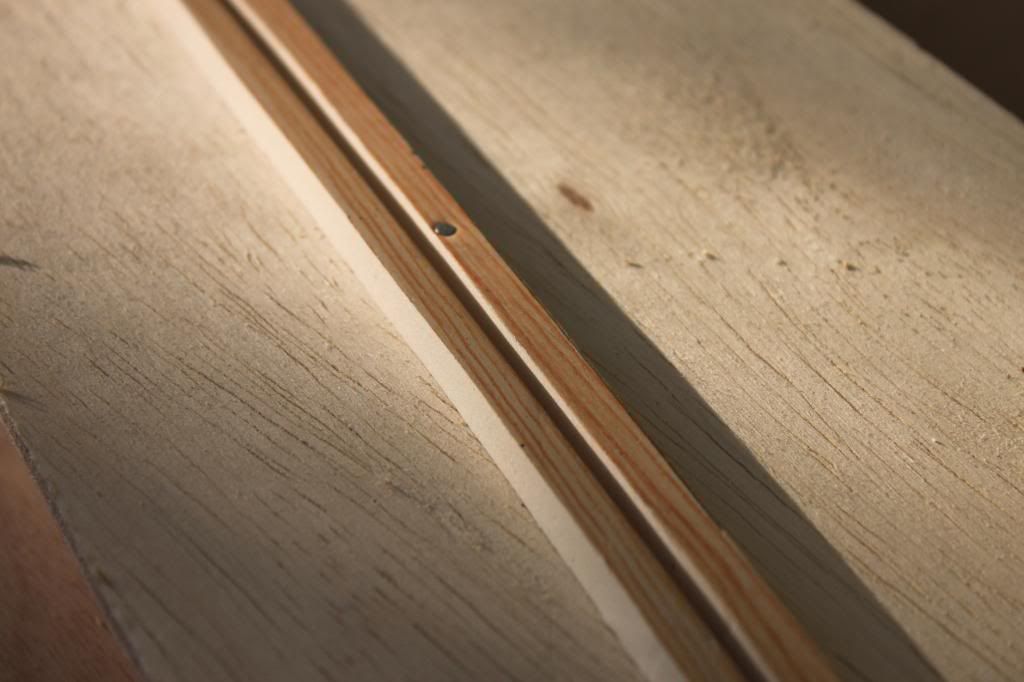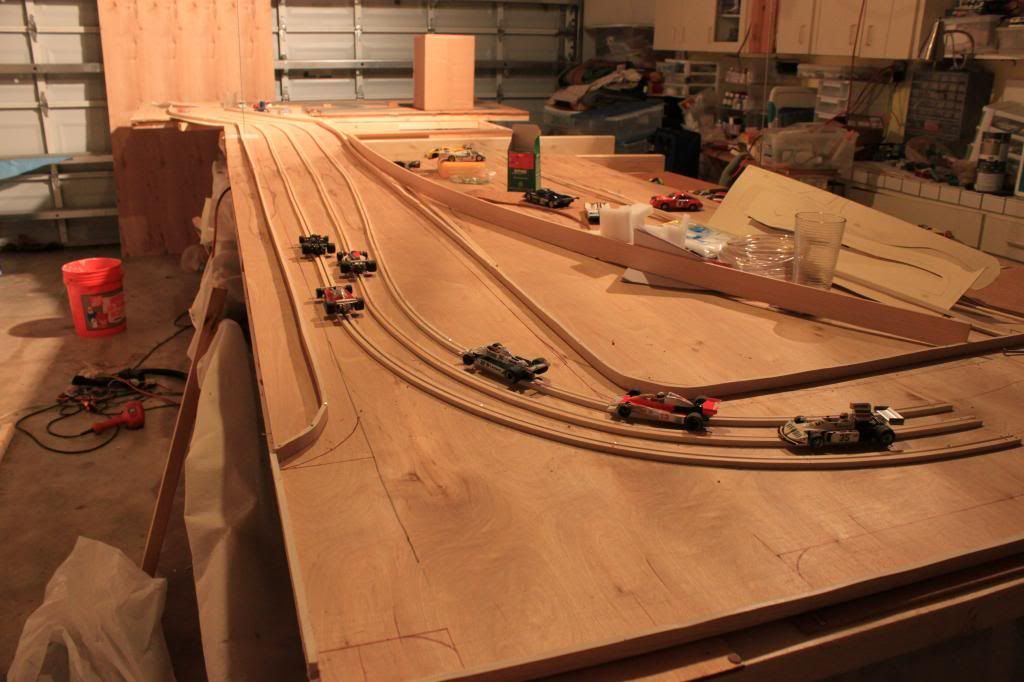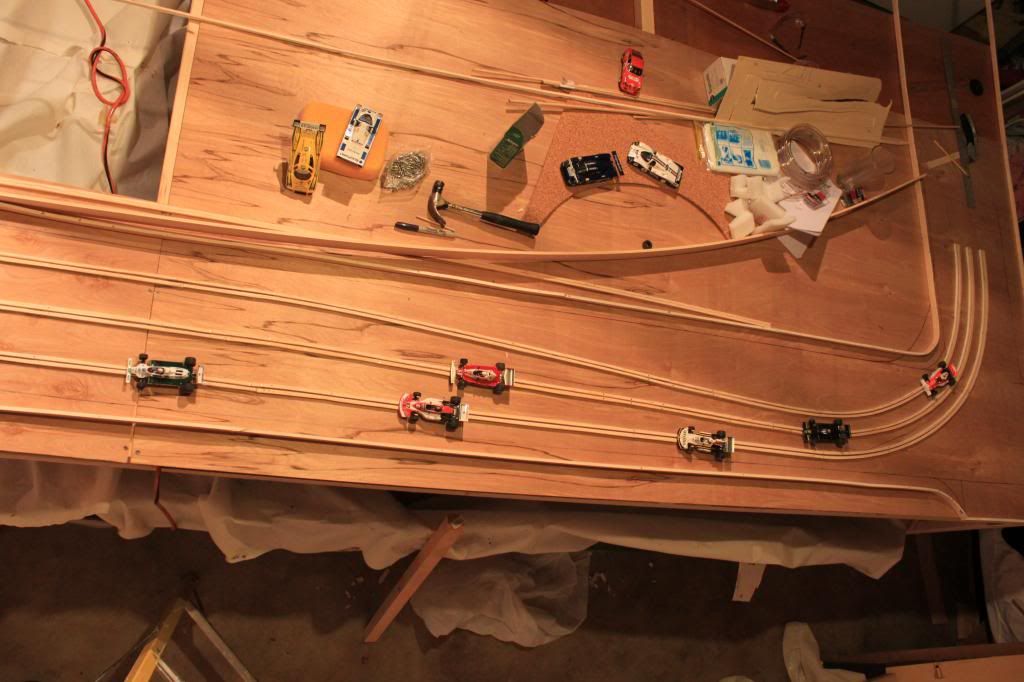 The
road bed
is made with joint compound.
First phase just to get an idea no need for perfection. In fact the point of using joint compound is exactly to be imperfect. Roads done with wood look too flat, too good to be true. In future posts I will expand the description of the advantages and disadvantages of this approach over routing.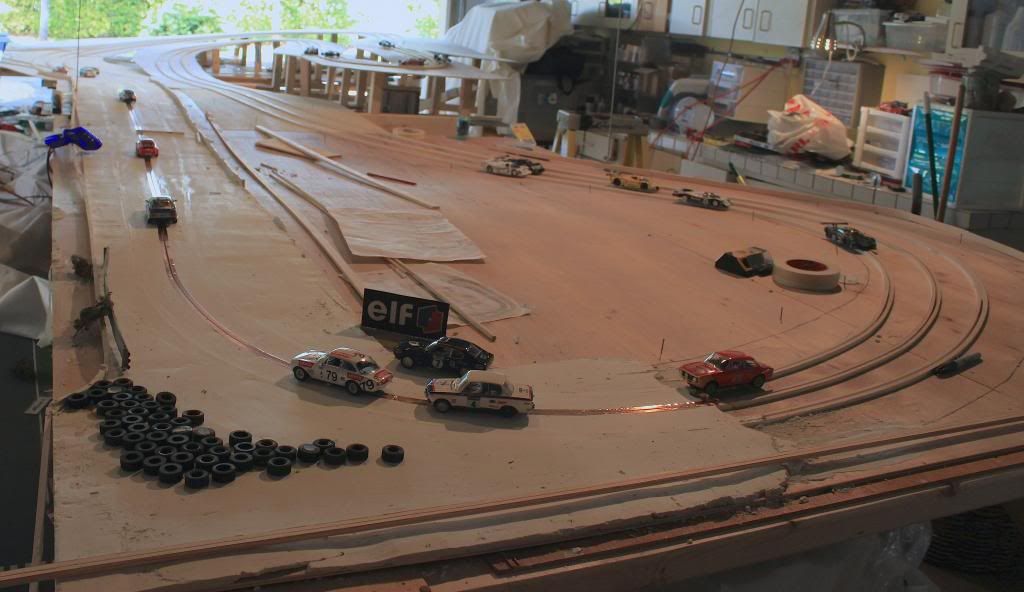 After this I painted the road (more details about this on later posts) and wired 2 of the 3 lanes. No global photos of this.
What follows is a part of the scenery I did today. The painful aspect of the scenery of this track is that some of the challenging scenery is in the middle of the track so to access those areas I can not do a lot of the scenery on the edge, Argh.
It is my first experimentation with static grass. This area is going to be a fenced area where spectators can be, like a camping ground. It is right next to the parking lot on the back of the pits. It is just 20% completed I just to wanted to see if I was going in the right direction when I took these photos.
Materials
Static producer apparatus (GrassTech)
Static grass from Silfor, Noch
Paint wich acts as the glue
Wood sticks and wire mesh (for the fence)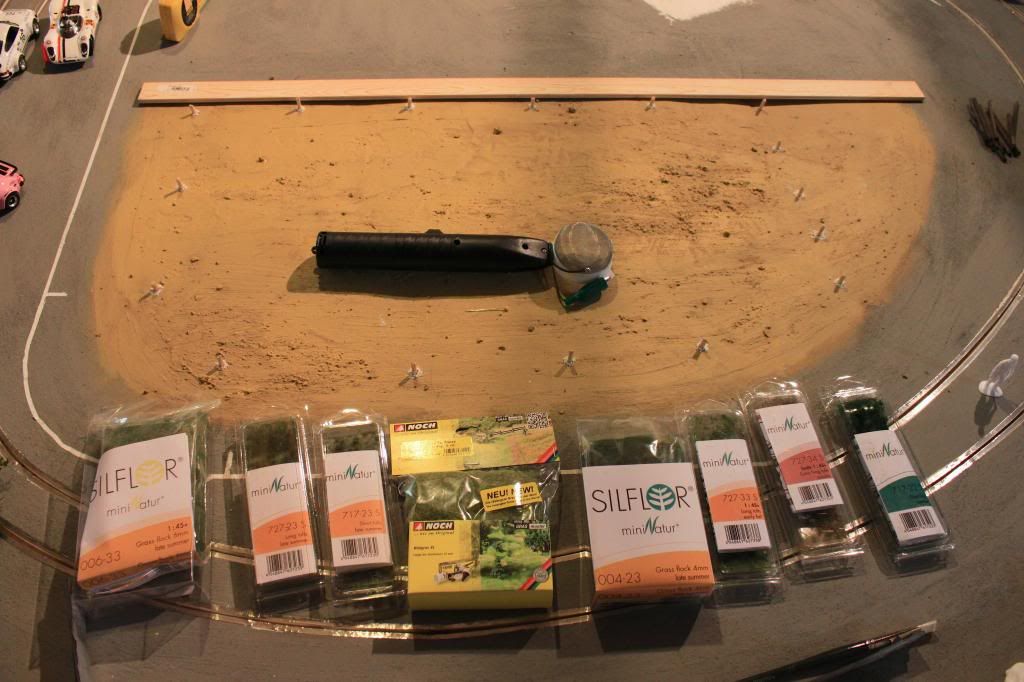 Some photos of what I have now