Discussion Starter
·
#1
·
With the arriving of the new chassis adapter from slot.it for SCXd a lot of guys have in mind converting slot.it LeMans Group C cars to SCXd. But the available space will be not enough to place the arm change lane.
So that with the help of Spanish and Argentinian guys we almost complete digitalization to all available models from slot.it to SCXd
I my own opinion is better try to convert the cars in this way than trying to use the new adapter. If you choose the new adapter you are going to spend something like $$$150 that is almost the entry level for a Racer car that are collection pieces. Of course if you want a car that is not made for another company the adapter is what you need.
All links are in spanish, but just for reference on how to disassemble the chip goes to these post:
New way of digitalization
Slot.it Lancia
. There you have a guide of the whole process.
Whit this info at your hands the conversions are not so hard
Images are better than words (just click on the title and the pics will appear).
1)
Lancia LC2 - n. 4 CA08c
by Adrian
2)
Sauber-Mercedes C9 n. 63 CA06e
by Alfonsoqui
3)
Porsche 956C - n.7 CW07 o CW01
by Richard (I don't know if it is the model from 84 or 85)
4)
Porsche 956 KH - #8 CA09d
por Richard. You have to go to entry #8.
5)
Porsche 962 KH - n. 17 CA17b
by Richard. You have to go to entry #8.
6)
Lancia LC2 - n. 6 CA08a
by Richard.
7)
Mazda 787B - n.55 CW06
by Richard.
8)
Sauber C9 Mercedes CA06z
by Alfonsoqui
Coming soon:
Toyota 88C - n. 98 CA19a (it is at my home waiting for chips arrivals)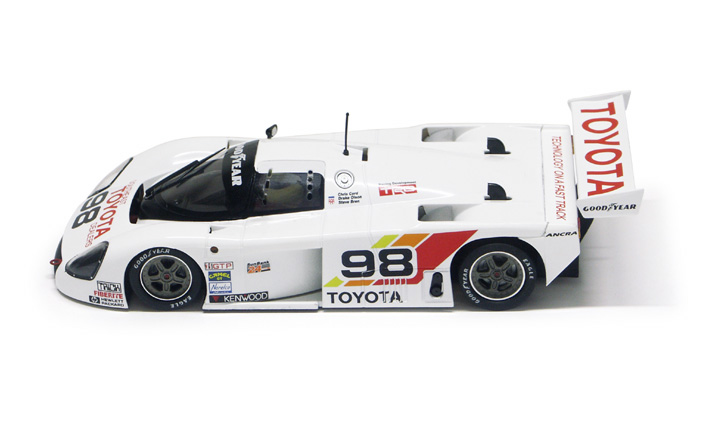 Sauber-Mercedes C9 n. 63 CA06e (coming from Spain, thanks to Richard's help)
In a near future I'll open post for NSR cars, slot.it classic and modern Le Mans.
Hope you find the information useful