I'm sure I've read something about this somewhere, but I can't find it, so here goes:
This new guide sux!
Not the "set screw" guide, but the one in the Lola which requires the patience of a saint & tiny tools flown in from Switzerland. The solution is worse than the problem! This needs to be rectified, if this is the design going forward, Slot.it just lost my business.
I understand that there are issues w/ lead wires binding against the body & a solution was needed, but this ain't it. Coincidentally, I was prepping a Spirit Dallara last week & found that they had the solution to this problem years ago w/ out resorting to new tooling or design. The wires are simply crossed over & clipped into the chassis; simple, elegant, & based on the miles I've put on my Dallara's, it works.
similar issue; low, narrow nose- confined space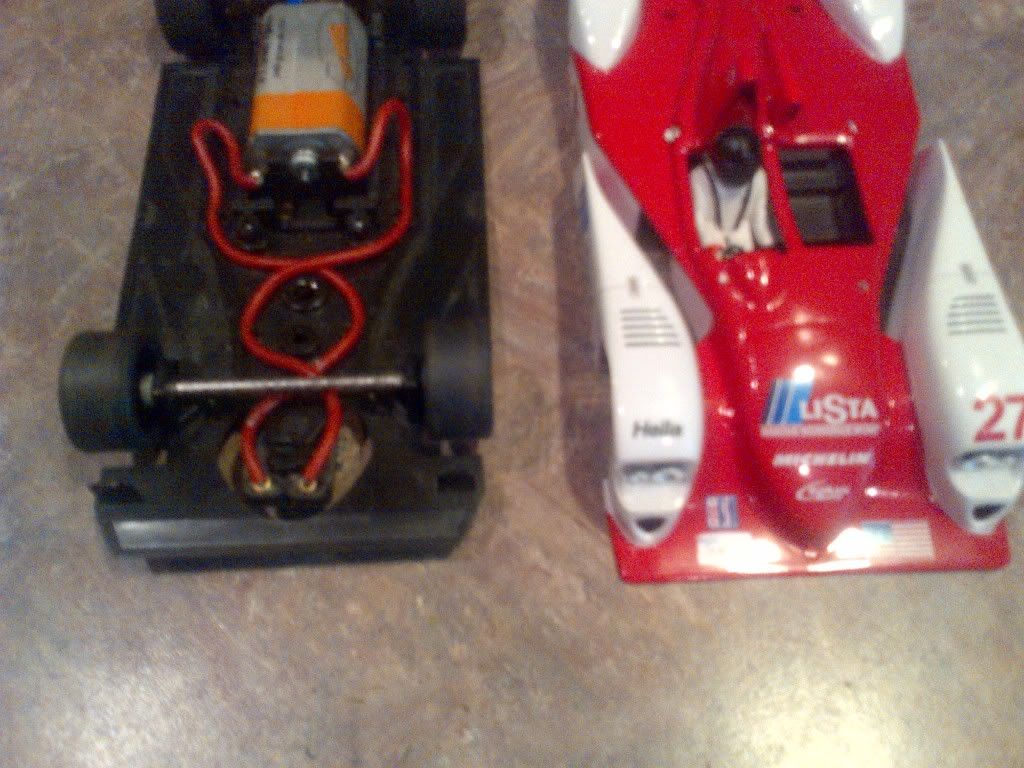 even using the heavy Slot.it lead wire, this is simple & effective
As it stands now, even though this new Lola is fantastic, I may bail on it unless this can be made easier. I don't have concerns w/ changing braids or guide during a race, I just want to be able to use the car w/out wanting to throw it through a wall.