Discussion Starter
·
#1
·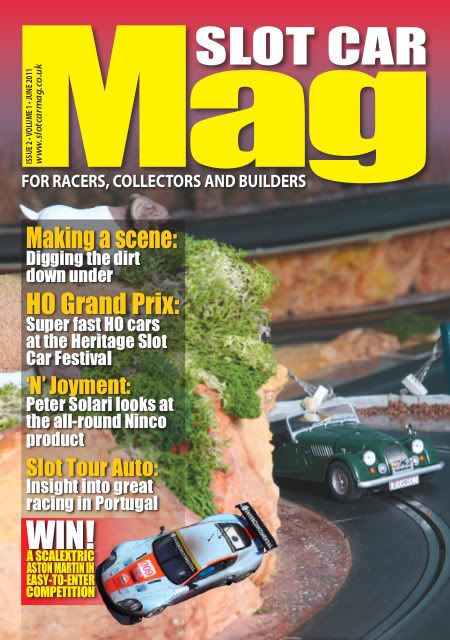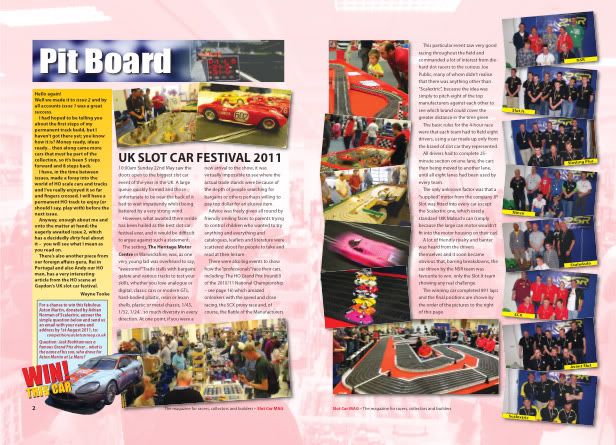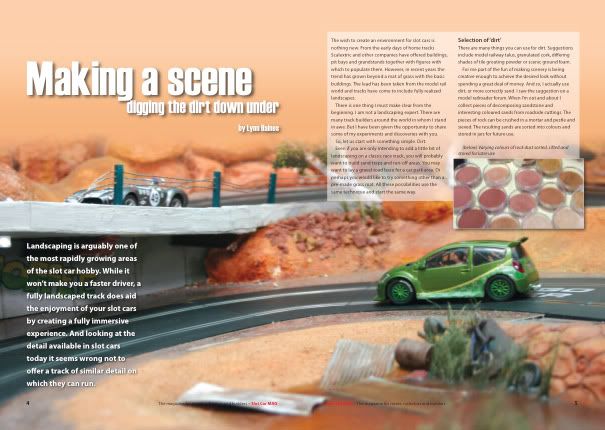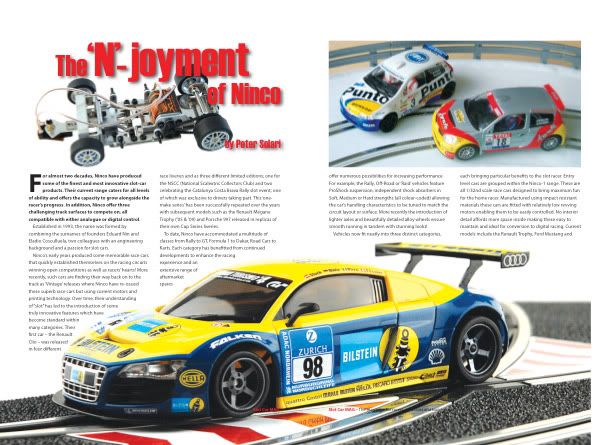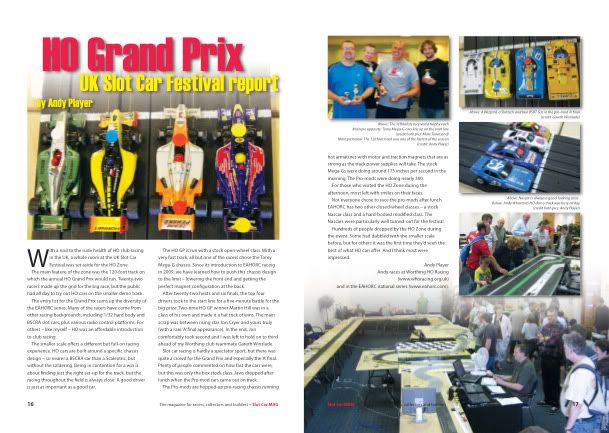 Hi everyone.
Some teaser pages for you to look at before we publish issue 2 of SlotCarMAG... the DIRTY issue.
I have been overwhelmed by the support we have had since our initial dabblings: People queuing up to write articles and donations for prizes etc etc.
Mine and Waynes thoughts go to Ric (Mooster) who's in hospital as from today (at least he's booked in for today, but you know what the NHS is like), hopefully he'll be out in a few days and keen to start work on issue 3!
This month - win a Scalextric Aston Martin (trust me if you get the answer wrong, I'll come around and shoot you) with our free-to-enter competition.
A bit of artwork left for me to do, so watch out for publication at the end of the month.
Actually, my mind is already heading for issue 3... one of the stories will certainly bring back memories. Or if you're not old enough to remember, you'll just think you were born too late!
Marc