Discussion Starter
·
#1
·
Had some scrap MDF laying around the shed and almost threw it out.
Master 3yrs ( or Number 10 as he's known around here) has been annoying me with the cars stacked up in the shed in a sort of monument to my inability to resist the purchase of even more slot cars which one will probably never use.
So I decided to build him a small circuit that was low to the ground for him and his little sister 13 months ( who would obviously be Number 11).
About a 4hr build, little bit of scenery placed in the layout as well. Track is about 2ft wide and nearly 8ft long. The variable voltage control is a must for the littlies.
Huge amount of fun and yep, kept him up until about 10.30pm.
Apologies for the terrible photos. All the lighting stuff is in the shed.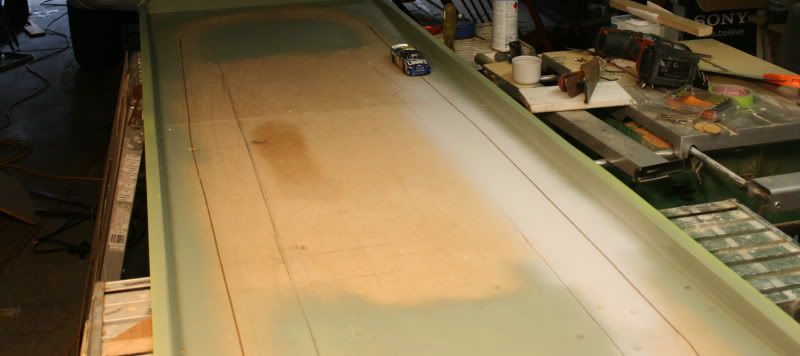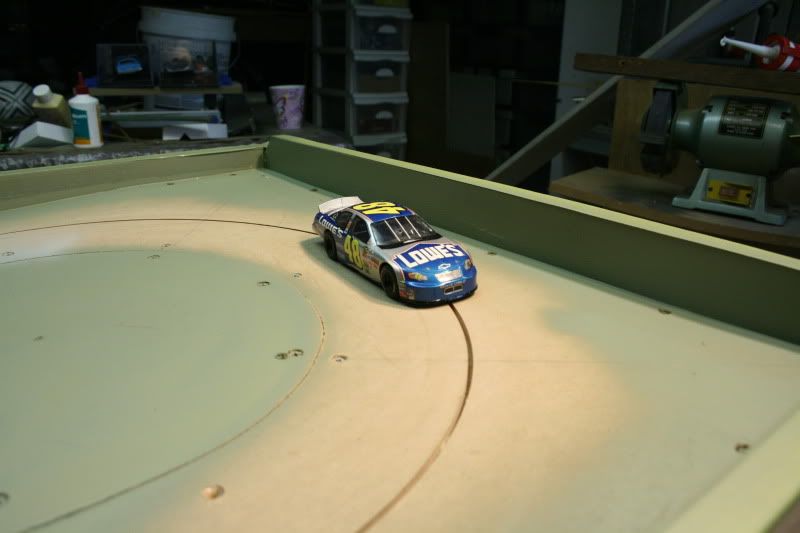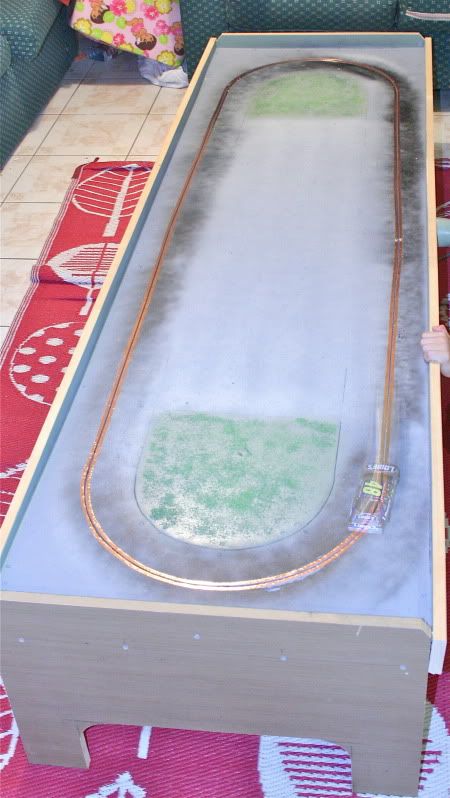 Also just this last photo. The corners have been banked to about 12 deg. and happy to report track infield now filled with all assortment a farm yard animal which now get placed in front of speeding slot cars.