I had the idea to make a diorama, to be able to make some pictures of my cars with a little background. While making a sketch I thought i would be nice to make it a little bit bigger and working so I ended up with a small testtrack
.I started with one sheet of 60x120cm but lenghten it measures to 60x180cm ( 2x6 feet). It's a single lane track of two loops, so there is a lanecrossing in the middle.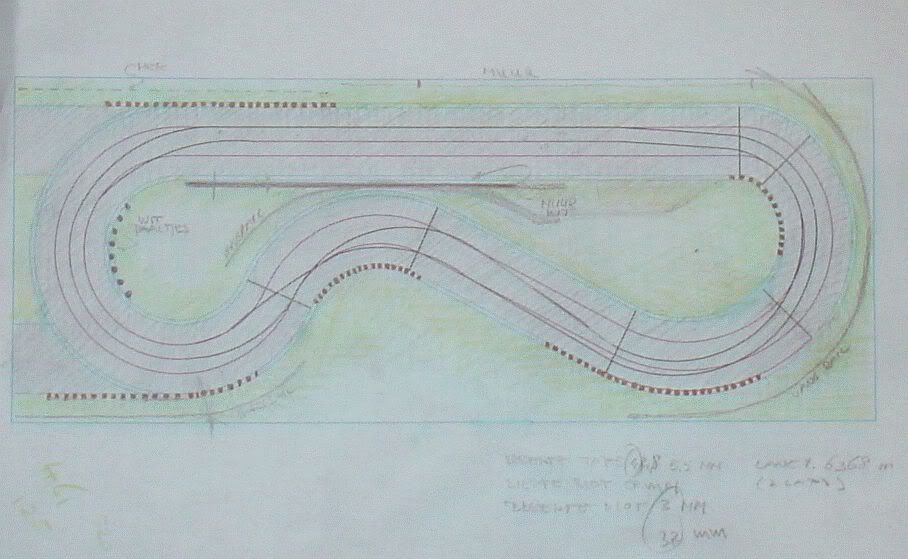 I also wanted to experiment with wood. As I don't have a routing machine, the board consist of two layers of mdf. The top layer is 9mm thick in which I saw the slots, the bottom layer is 6mm. I glued the two layers together.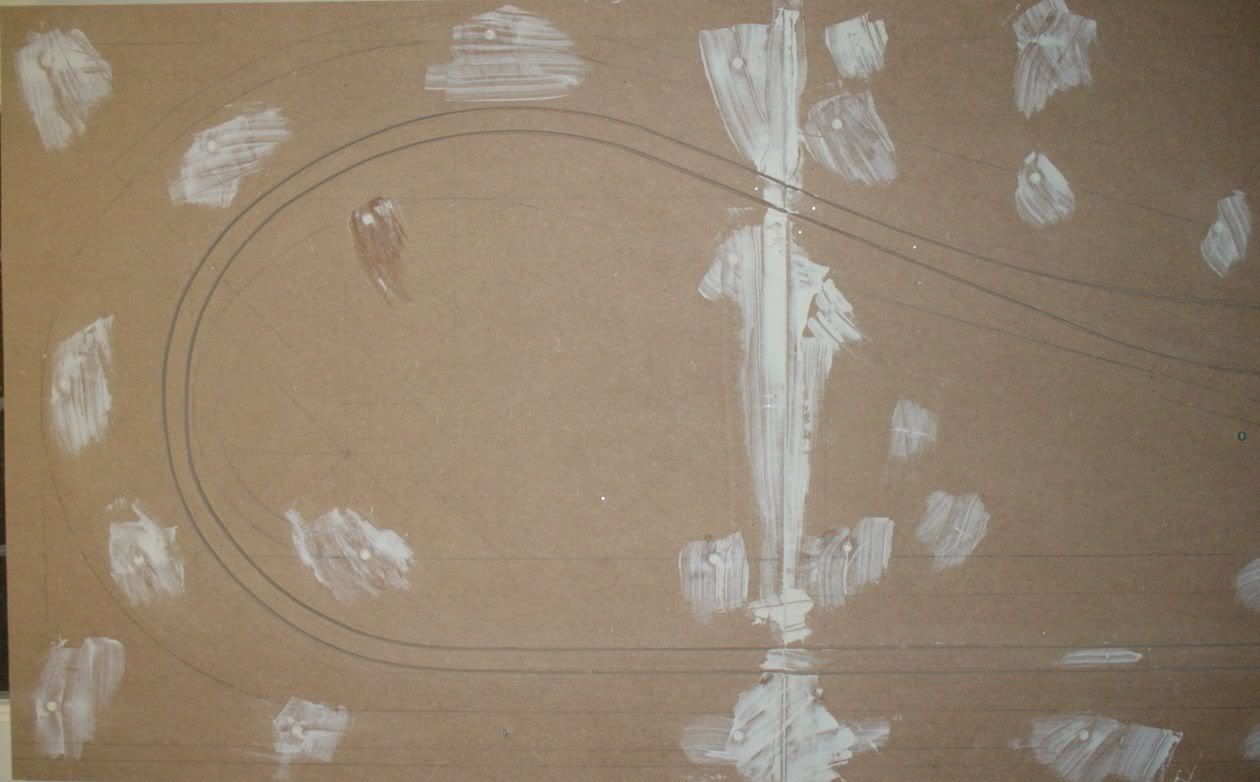 I use the 9mm mdf also for two walls, they are sawed from a left over piece of the original sheets of 60x120cm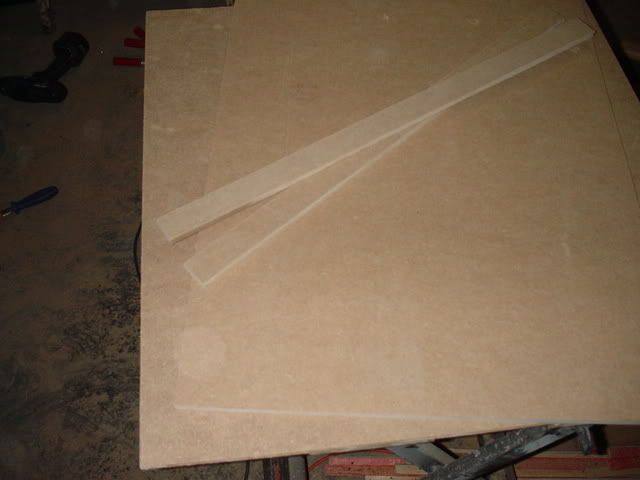 Than it was time to paint the track. I used blackboard paint mixed with white primer to get a grey tone with a matt finish. I used a small paintroller to apply the paint and tried by added a liitle white prime now and than to the paint to get a little bit of live colour. Also tried to make the suggestion that the tracks goes beyond the part you see by painting the track straight through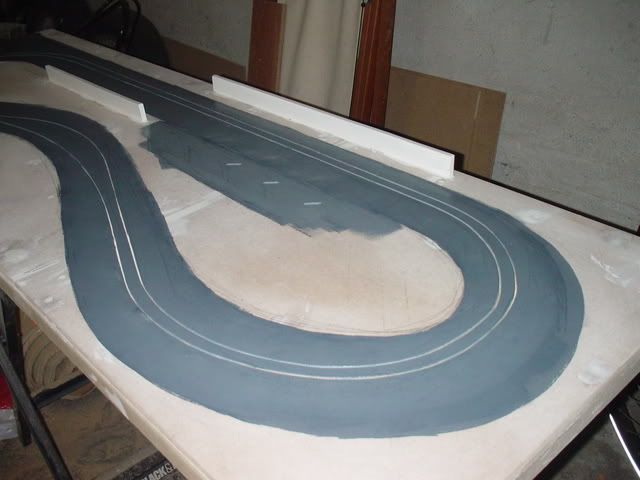 Here's the paint still a little bit wet, so still glossy. The walls are painted just with white primer and glued to their position. In the meantime I cut some scalextric crashbarriers( i remove the under part)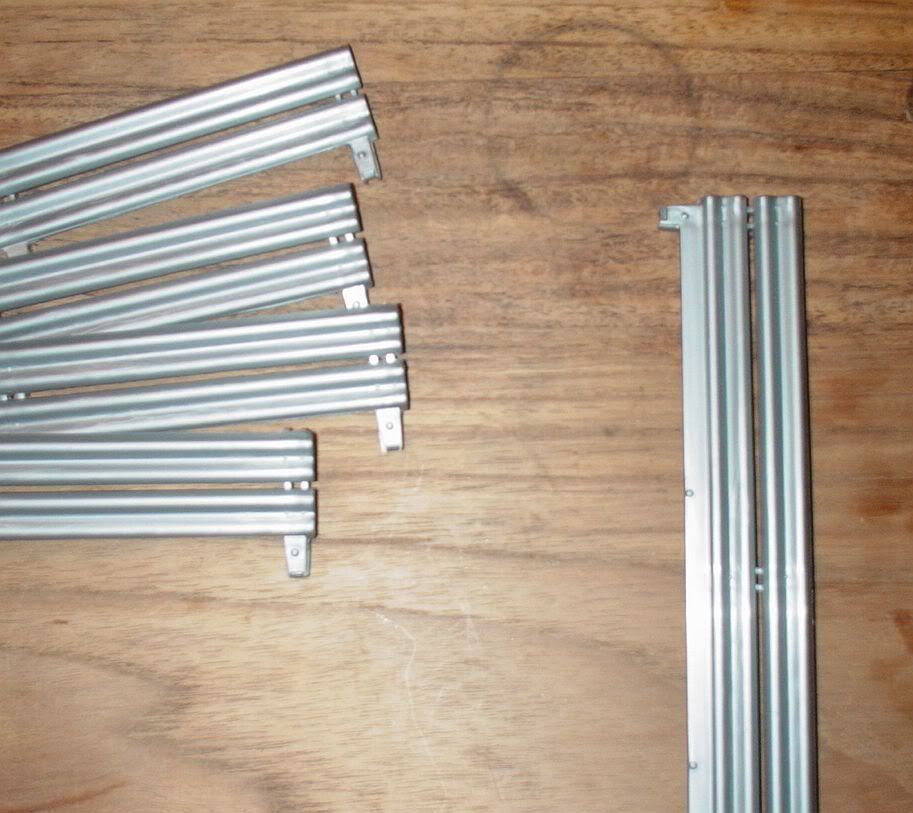 Thees are two picture of yesterday. In the meantime I added white lines. Unfortunately it's getting to cold in my garage to apply the coppertape i start with some basic landscape modeling. Anyway, anybody a suggestion for a name for tis testtrack, something italian?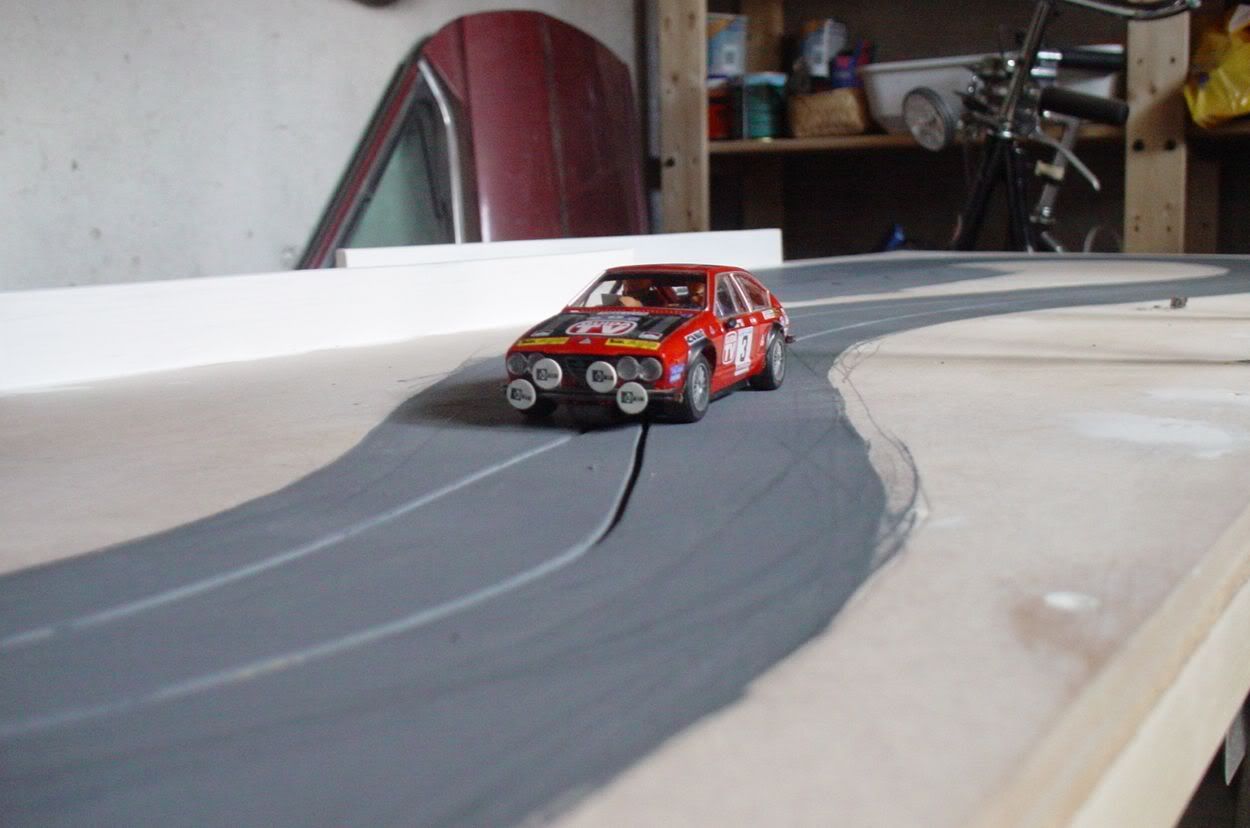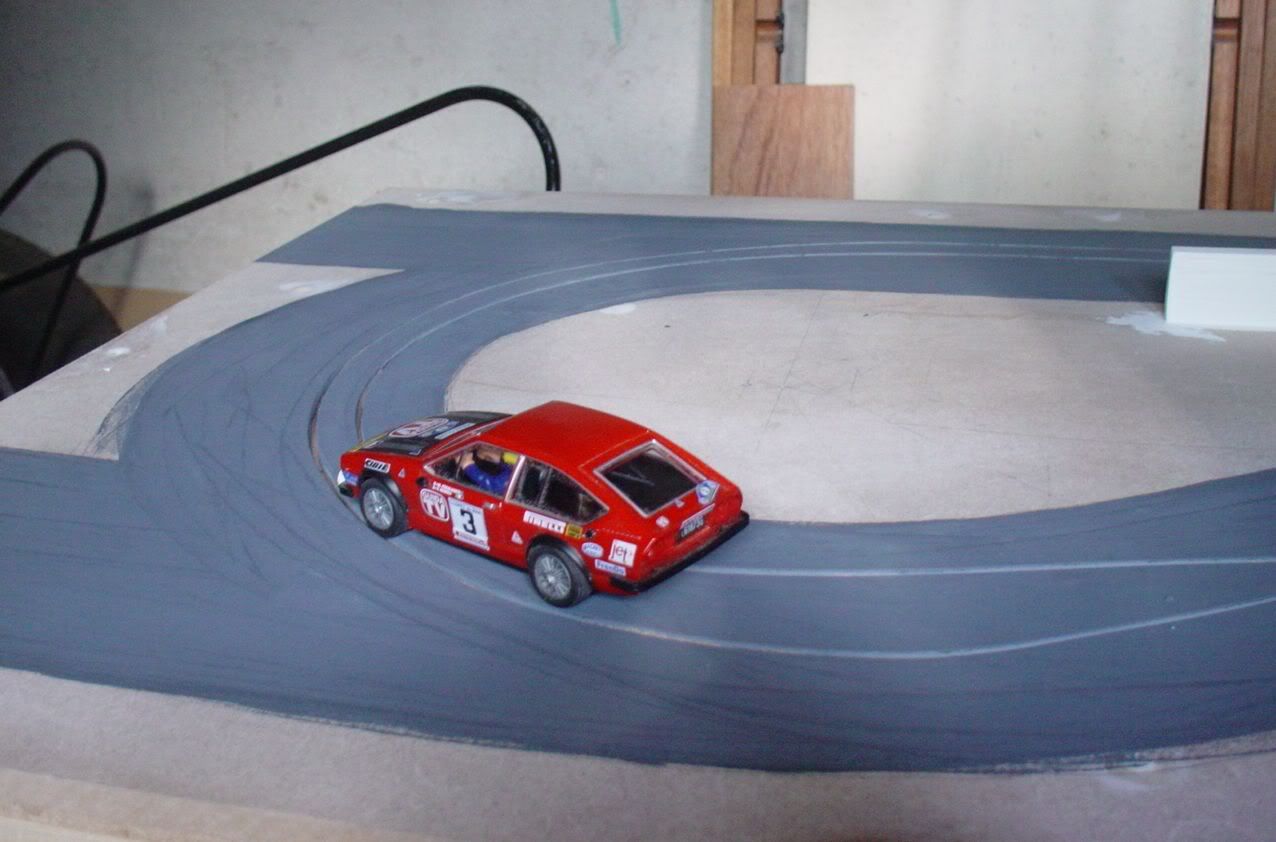 to be continued....
ernst