The bigger the heat path the more energy you need. As has been said for motor leads etc. 20W and up is good. Don't buy a cheap Chinese pistol grip unit for $5!!
Buy a soldering iron holder. Not expensive and $5 Chinese ones are just as good,
Like wise a soldering stand is good if you can find a cheap one.
Clean the tip on the damp sponge between joints.
Make sure the outlet into which the iron is plugged allows enough free cable to allow you to change the position of the iron.
Buy some soldering flux or soldering grease.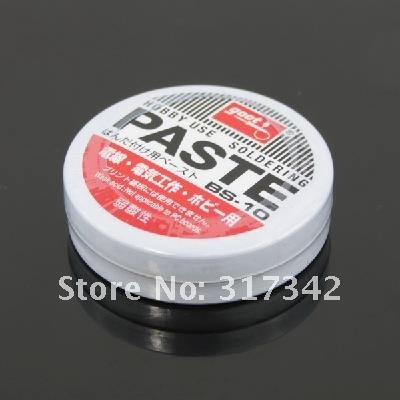 apply a small amount to both parts makes the job so much easier.
"Tin" wires/connectors before soldering together. Dip wire in paste, Put a "little" solder on the iron. Put the iron under the wire and touch the solder onto the wire.
Sometimes soldering irons get too much solder on them. Give the iron a flick and the excess solder will fly off. (Not recommended in a carpeted room
). The solder solidifies on impact with the floor or the bench and can easily be swept up.
If working on circuit boards a solder sucker is a neat piece of kit to have.
Failing that some solder wick. Bonus solder wick can be used for braids.
There are lots of tutorials on-line and practice on some junk before attempting the real work.