Discussion Starter
·
#1
·
Hi!
Here is something different...
My latest commercial project. I was asked to build a dragstrip for a customer who manufactures CNC laser cutting machinery.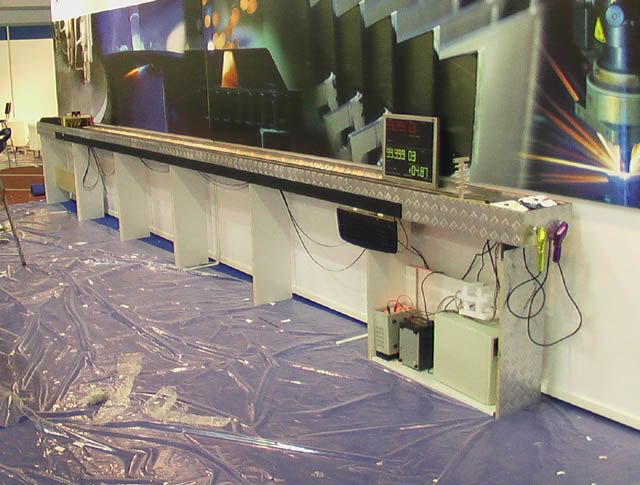 I regret that I did not take any build-pictures, but this was very busy project. Complete track was built within two weeks.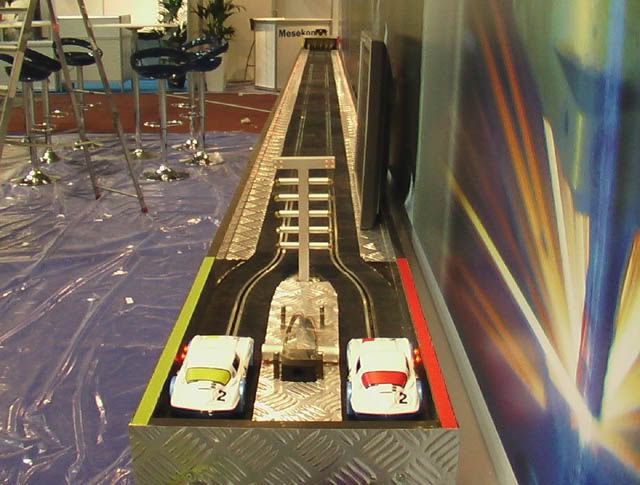 Cars are 1:24 Carrera Corvettes and track is NINCO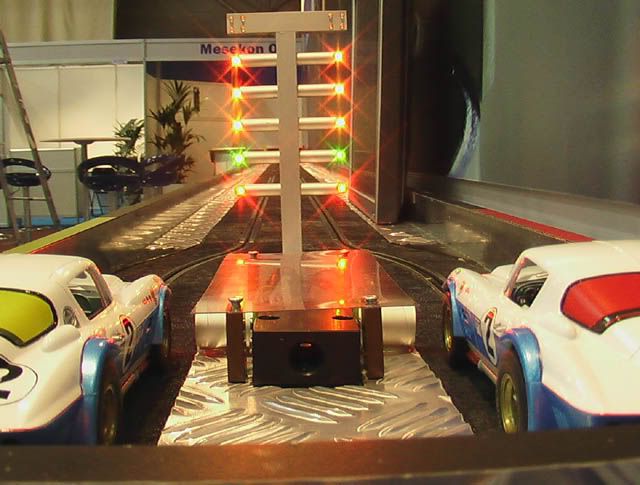 Track frame is made of MDF board and painted and partly coated with plastic metal-like sheet. One main switch starts everything - track power, lights and timing computer. This kind of track has to be very easy to operate so that I can comfortably leave it to customer. Hand controllers are Parma Economy.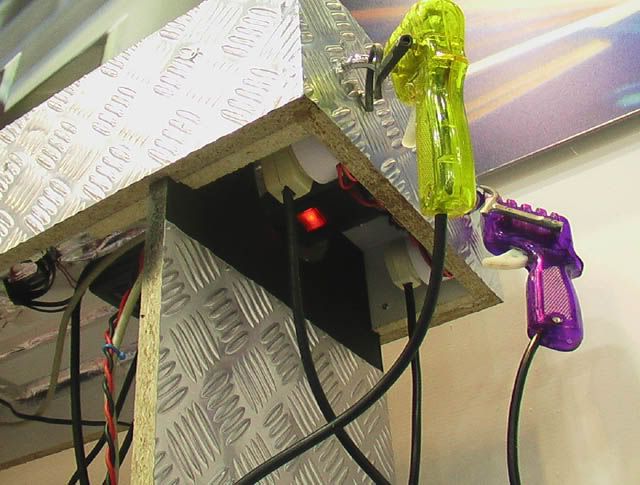 Christmas tree is aluminium profile and contains massive LED wiring inside the frame.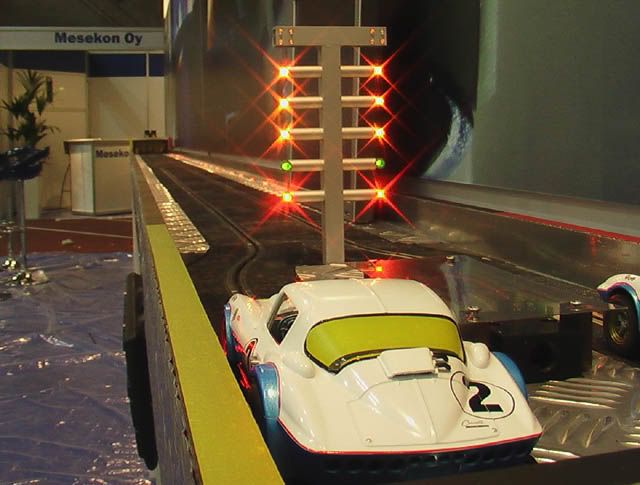 As finishing touches I made little brass reflectors for LEDs (to cover the messy hot-glue backside)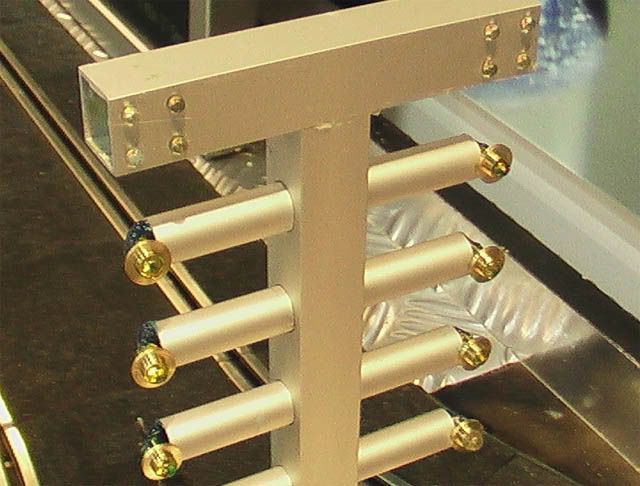 Track length can be varied with 1,2meter modules. This track is about 6meters from start to finish and total lenght is 7,2 meters (24ft). Size of exhibition stand limits the length. Modular construction enables easy transport with normal car.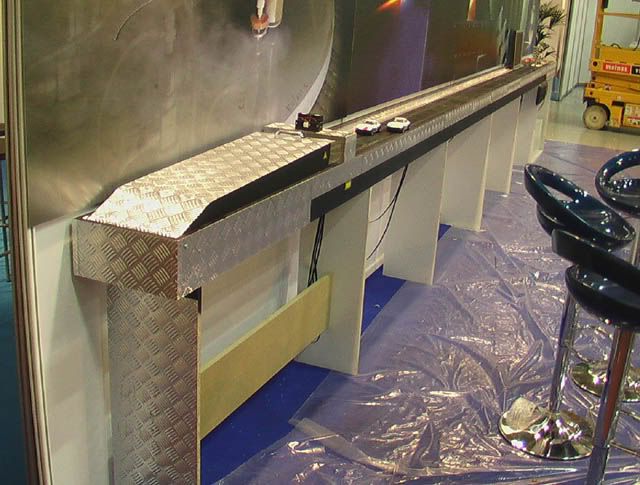 Cars are stopped by foam at car collision box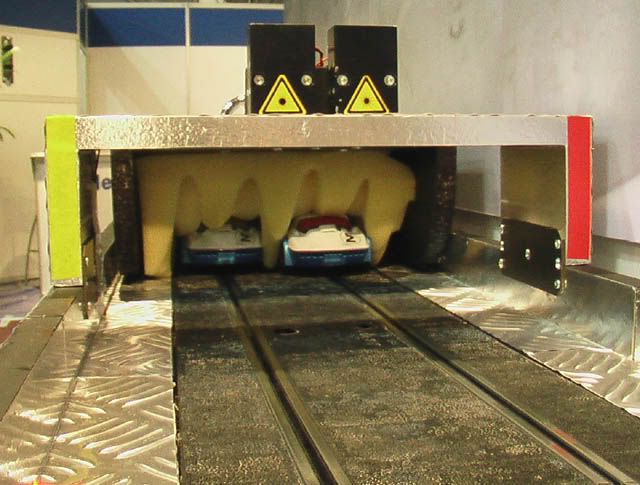 Box opens for car-recovery. There is plenty of stopping distance even for fastest cars.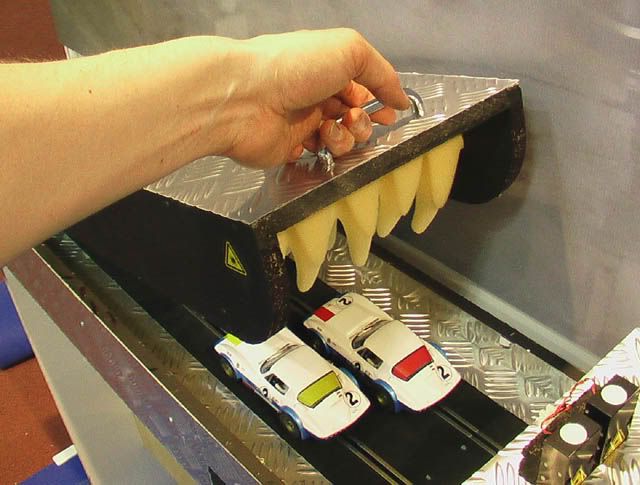 All in all very nice but very busy project. You are free to steal ideas.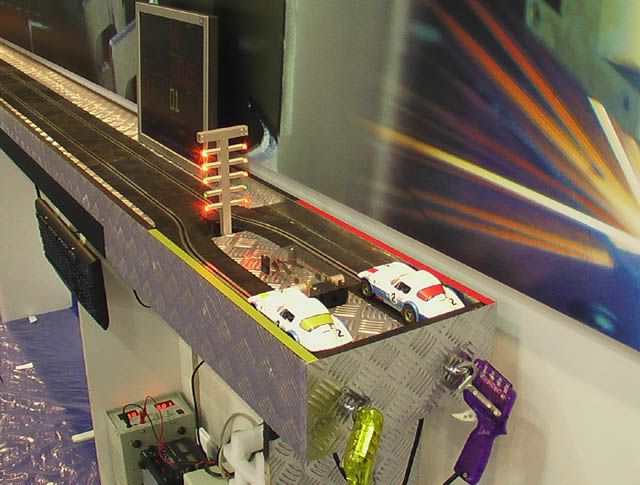 Front of the track will be covered with foamboard so that the track will look very neat and clean for the exhibition.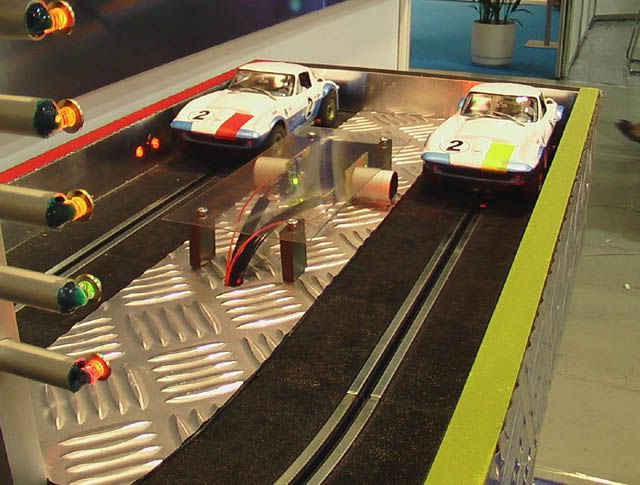 Cheers!
Julius