Discussion Starter
·
#1
·
Hi all
Oaklands hosted the 5th round of the Southern 32 Championship on Sunday the 18th June 2017.
Both the full race report and pics where done by Chris Frost and are on the BSCRA website at the following address - www.slotcarracing.org.uk
Special thanks from me and Oaklands to Chris for allowing me to used them as the report on here.
Thanks to everyone who made the effort to come and race and also to Oaklands members Mick Metcalfe, Steve, Josh and Bev that came and helped run the meeting on what was a very hot day.
Race report and pics
below:-
The Birmingham round was on a hot day. Thanks to everybody for an excellent day's racing, special thanks to Sandy Parker who ran race control very efficiently all day.
Drivers can split their qualifying runs between Falcon and super power, very useful to qualify a Falcon for the clubman final and a super for the overall final. Steve Rhodes made the perfect use of this option by top qualifying in both.
Clubman Finals
Six drivers raced in clubman. Bill Jenner won the B final from Shan Kerr. Steve Rhodes win the A final from new National clubman saloon champion Josh Howley, with Mick Kerr top visitor in third ahead of Andy Bishop.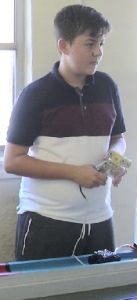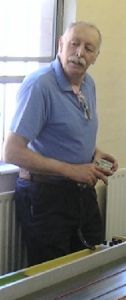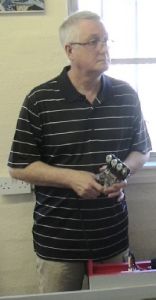 Super Production / Falcon Masters
The all Falcon C final was won by Chris Frost, with Shan Kerr doing improving on his clubman event by taking second ahead of the Timaru drivers. Josh Howley switched to super power for the B final, and won from Ian Fisher,while Ralph Parker won Falcon Masters having chosen red lane -not a popular lane choice with most drivers! The A final proved to be the race of the day with Paul Harwood, Mick Metcalfe and Will Stemman pretty much side by side for the lead through the last half of the race up to the closing seconds when Paul kept it in to win on the unfancied red lane ahead of Mick and Will with top qualifier Steve Rhodes in fourth.
The A Final in action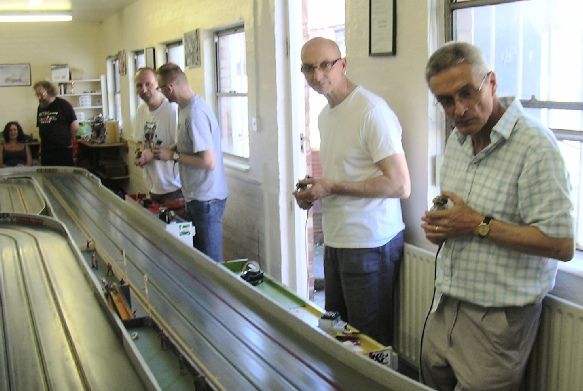 Paul's winning car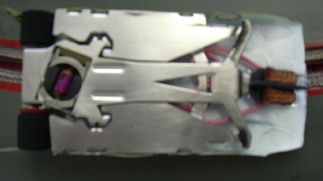 Le Mans 32
Eces' team race lasted only a few seconds, when a wrong lane trip into the wall broke the chassis. That left a race of two groups, Oaklands and Harwood racing closely matched at the front then GT, and the pair of Falcon runners chasing third.
Harwood completed their 4 runs before the final segment, leaving Oaklands a target of 593 to aim at. The home team duly delivered 599 laps to win. That left the other 3 runners to go for third, motor problems put paid to GT's chances, leaving the two Falcon runners. The Kerrs overtook the Timaru team during that final segment to take third.
The winning Oaklands Team car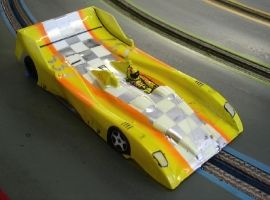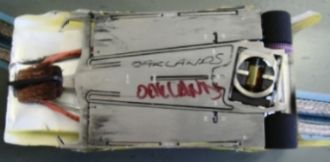 See you all at the next one Sandy xx