Ooh man, I just love those LMPs! Especially the Porsche and the Gulf Lola AM...
But here's another one for you guys:
The entrance to the pitlane is a cut up CLC in to out (when I made this Scalex did not produce the single LC "pitlane track" yet.
(it would never have fitted in my existing layout anyway
)
The sensor is transposed to the r2 just ahead of the CLC trackpiece, with an extra sensor eye just outside the lane (but since we drive mag cars only, it turns out not to be needed...)
(The track itself at the CLC is a radius 1.5 (the most inner lane is the outside lane of an r1, and the CLC being the inside r2)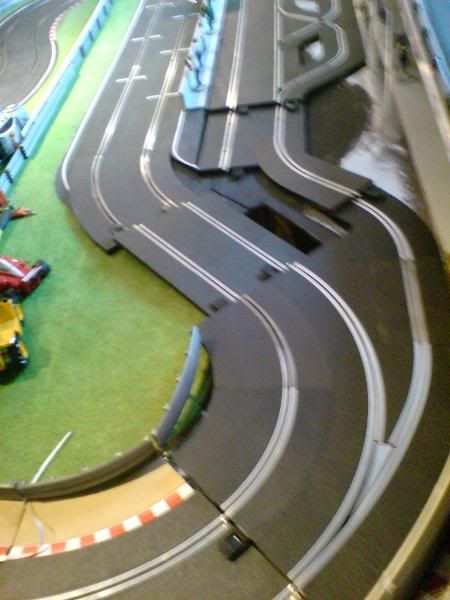 The final result: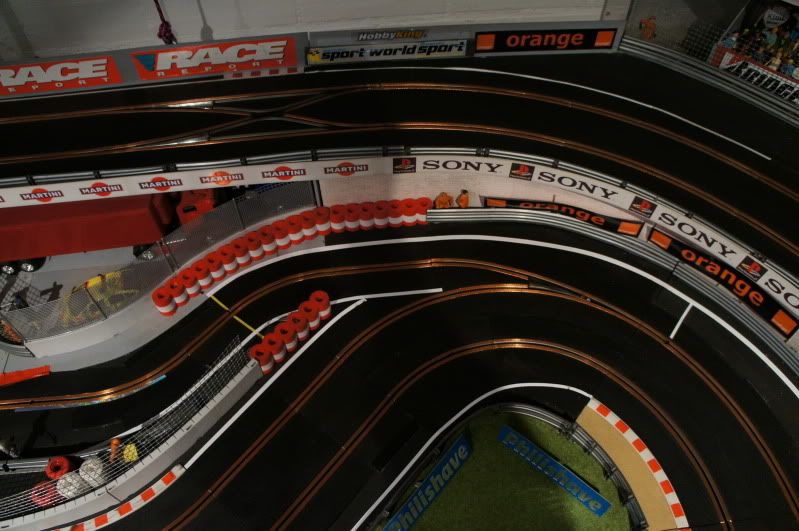 The LCs in the pit are homemade (I did a topic about it a few years back here on Slotforum, should still be around) as are the Xings and the exit. The track pieces are cut up r1s and straights.

A nice hectic atmosphere!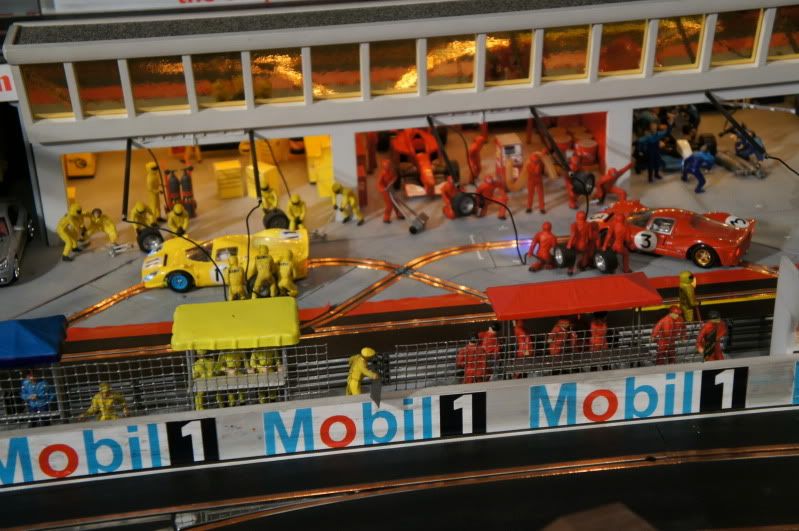 When it's time to pit the LEDS above the team's pitbox come on to warn the driver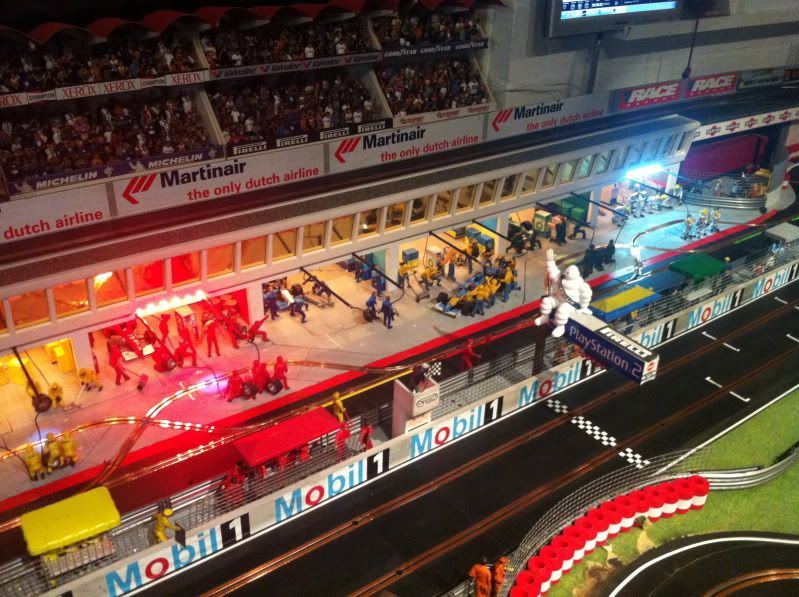 The Yellow Ferrari being serviced, and the red one about to pull in for his stop, the mechanics prepped for their job, no mistakes now!
Of course there's always this one guy, who is oblivious to the whole frenzy, just minding his own business enjoying the nice weather on his day off...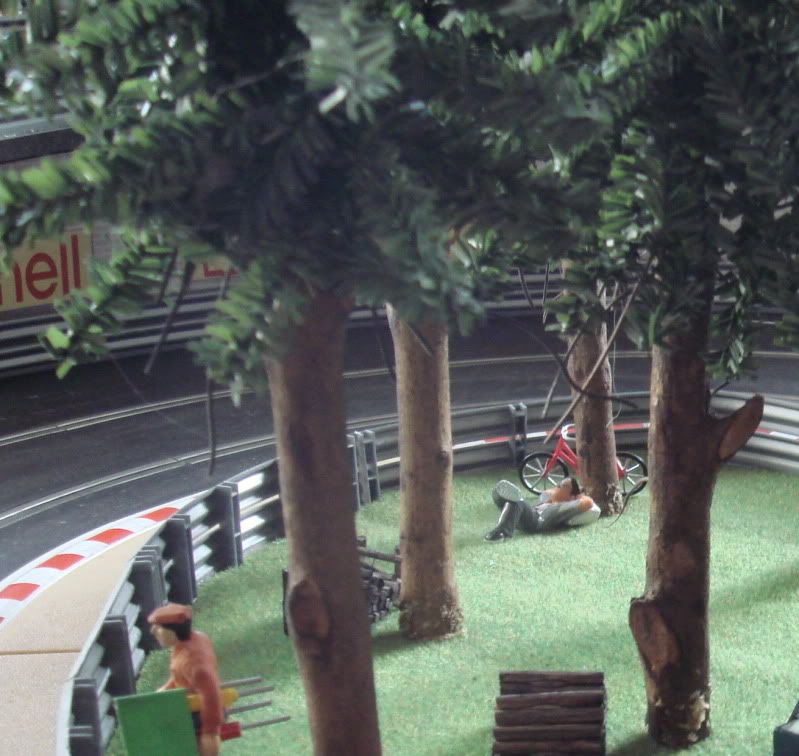 Tata!