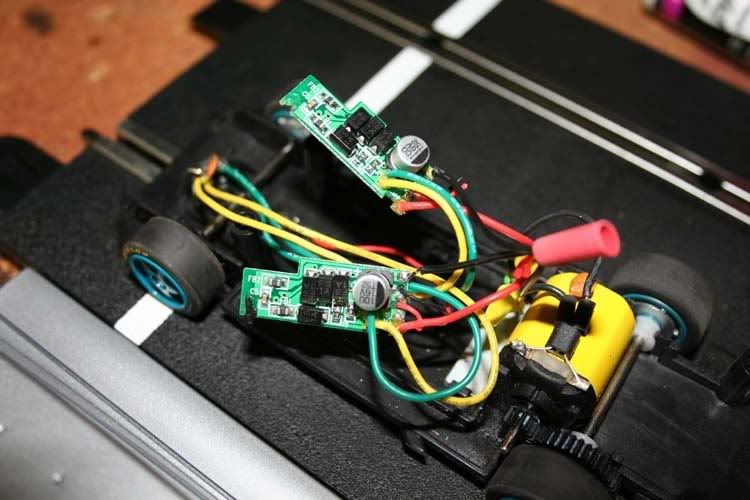 Scalextric 25K motor 18V
Scalextric 30K motor 18V
Scaleauto 35K motor 18V
Note tyres missing, at 35K the tyres flew 5 metres across the room!
Yes you read right, 35000 rpm on 18V not a problem.
All tested flat out on 18V for 5 min with a load (friction on tyres).
All cases chip only luke warm.
Previous test on 25K motor showed components glowing red hot before blowing after 60 seconds full throttle 14V....huge difference.
Digital is very close now to club level.
Cheers
Injectorman