Discussion Starter
·
#1
·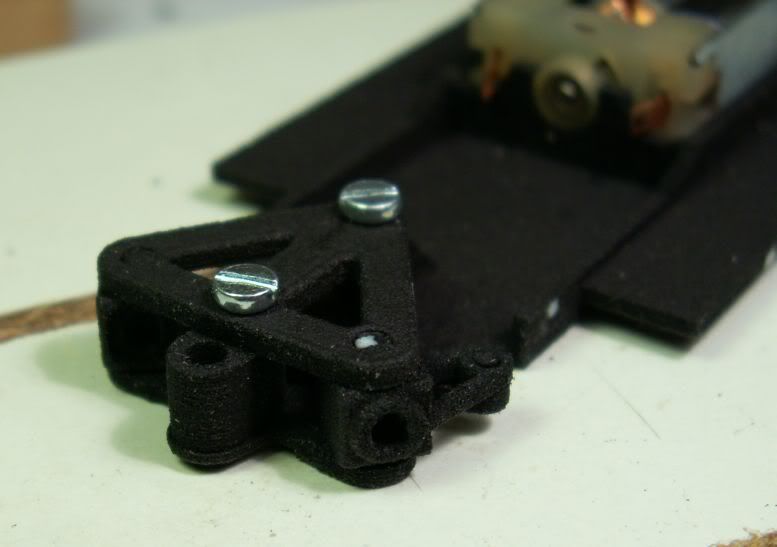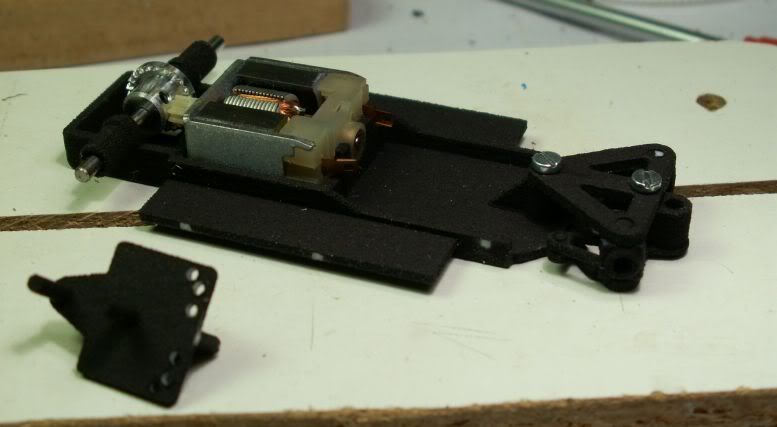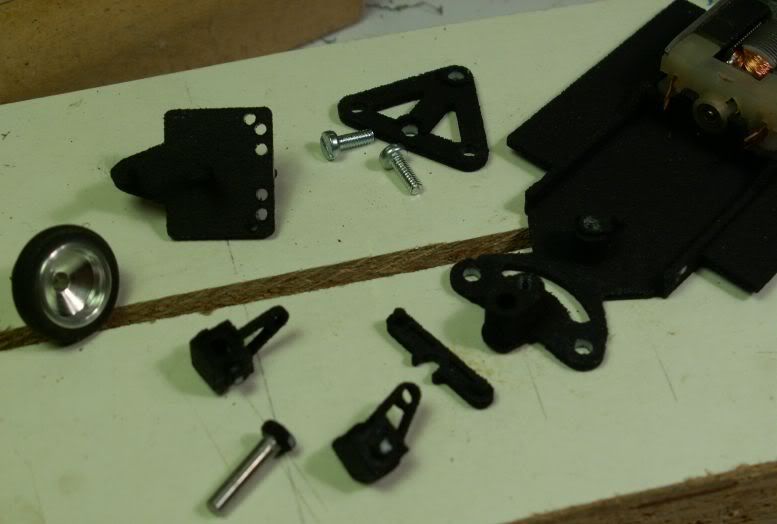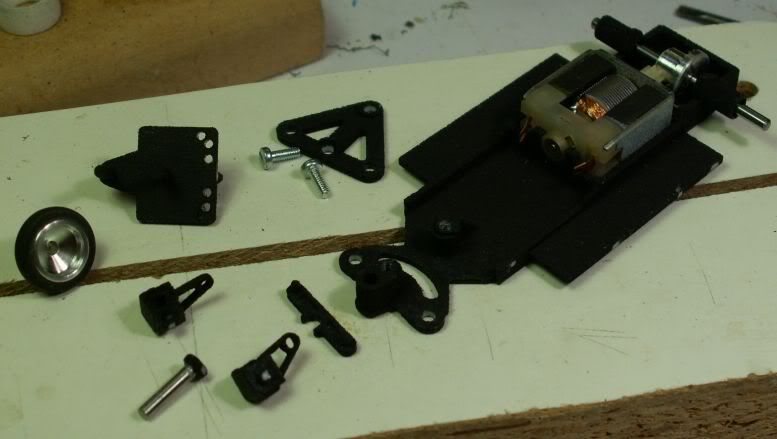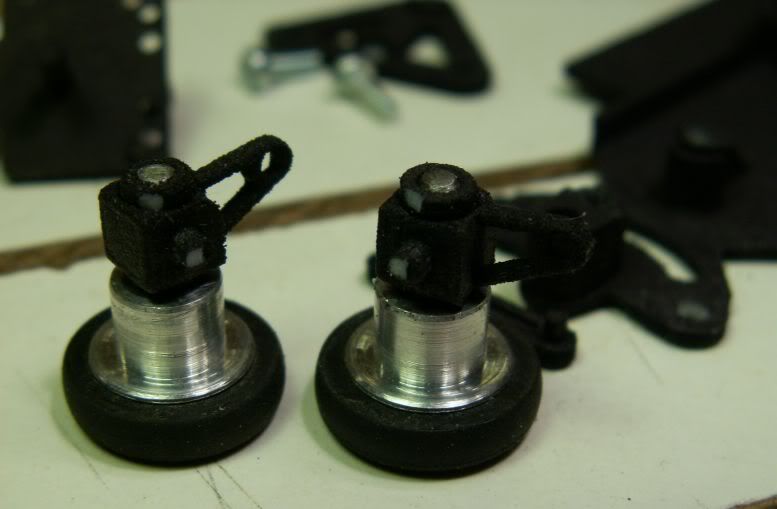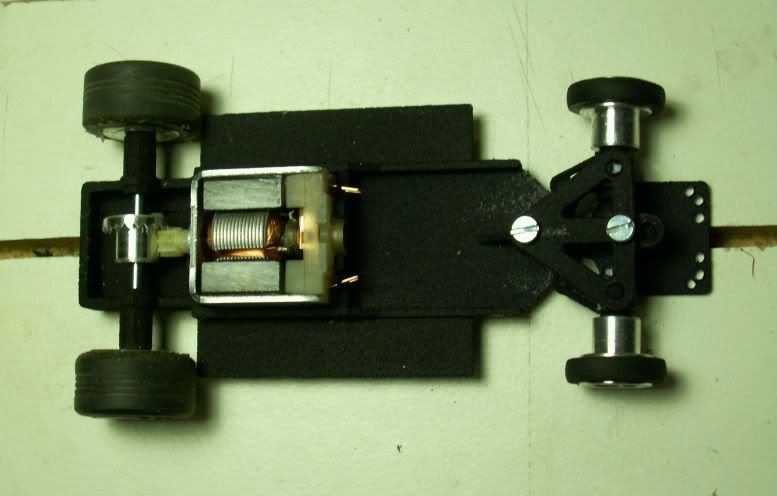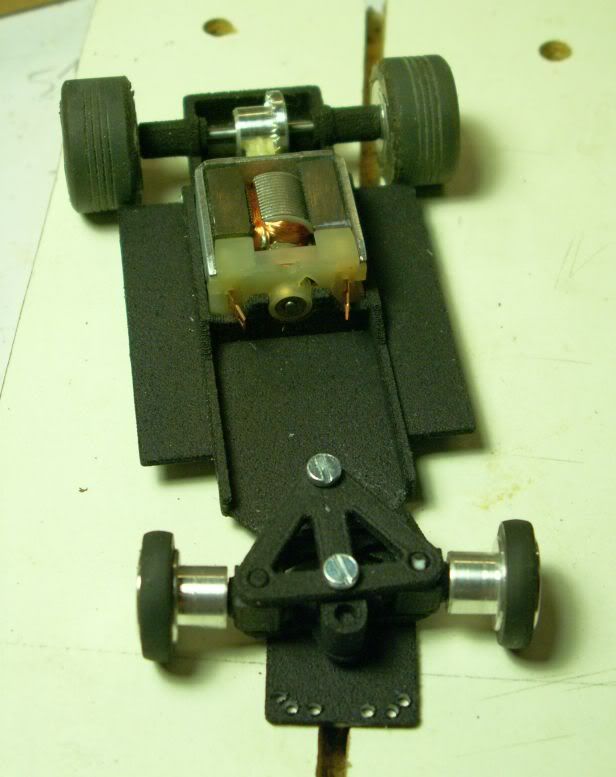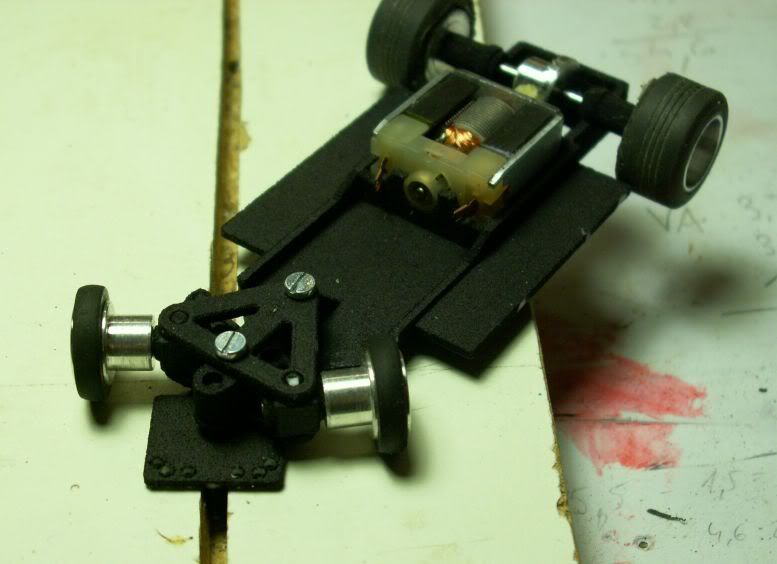 and the video link:
The surface of the printed chassis and its parts is quite rough. After working on all parts of the chassis with various files, i could put the parts together. All holes needed to be bored out with drill bits. The front axles are running good in the drilled out holes, not too much play but running free.
Some parts will be modified for the next version, especially the parts holding the front axles are designed a little too weight saving, but later more of this ...
All in all the prototype worked really well. I used Ranch-Design offset front wheels and artin replacement wheels, 8 tooth plastic pinion and 24 tooth aluminium crown.
The sound of the chassis is nice, the chassis is dampening really well the most sound heard is the mesh of the gears.
And now for the interesting part: the laptimes
With the Mabuchi SH030 motor (
[email protected]
), i ran the chassis alone @14V, it handled awesome, no binding of the moving parts of the steering.
Than i added the Coupe body by simply superglueing it to the sides of the chassis.
It lapped constant laptimes of 10.3 seconds, really competitive. SCX cars are also in this range. If you´re lucky you can get a laptime of just under 10 seconds out of a well tuned SCX Porsche. The MCA can get under 10 seconds constantly.
So the chassis handles well and is really fast, but what about the steering at this speed? To be honest i don´t know. The chassis is way to fast, even in slow corners to see the wheels steering. The steering is working and you can see the wheels pointing in the correct driving direction during a drift in a fast corner, but all in all it´s gimmick that you can´t really see.
I really loved the handling of the car, but after +500 laps i was overdoing it: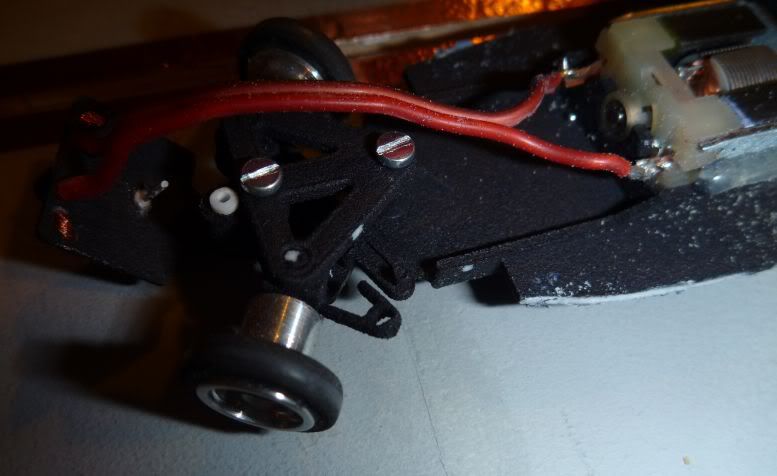 Will i build another one?
I don´t know. The cars are too fast too enjoy the look of the steering front wheels.
If anyone wants to try one of these, let me know:
- wheelbase
- front width between tires
- rear width between tires
- tire diameters front/rear
and i will upload the modell to shapeways where you can order it.
If you want to order V2 of the existing one, just let me know as well.
The cost will be app.15 to 20$ for the chassis plus shipping. The chassis will be sold by shapeways, as shipping the units to my adress first will be only expensive.
cheers,
Peter