hi all - i am trying to recall some period literature which described the 'sparking action' for the
strombecker 1/32 custom rods

i have two here - the blue one clearly modified by someone with non stock wheels and tires, axle spacers and maybe guide flag?
they also very cleanly put in a front mounting post, although it wasn't necessary with the original snap in nylon chassis - as on the red car just a friction fit, mostly gripped from rear side mounts.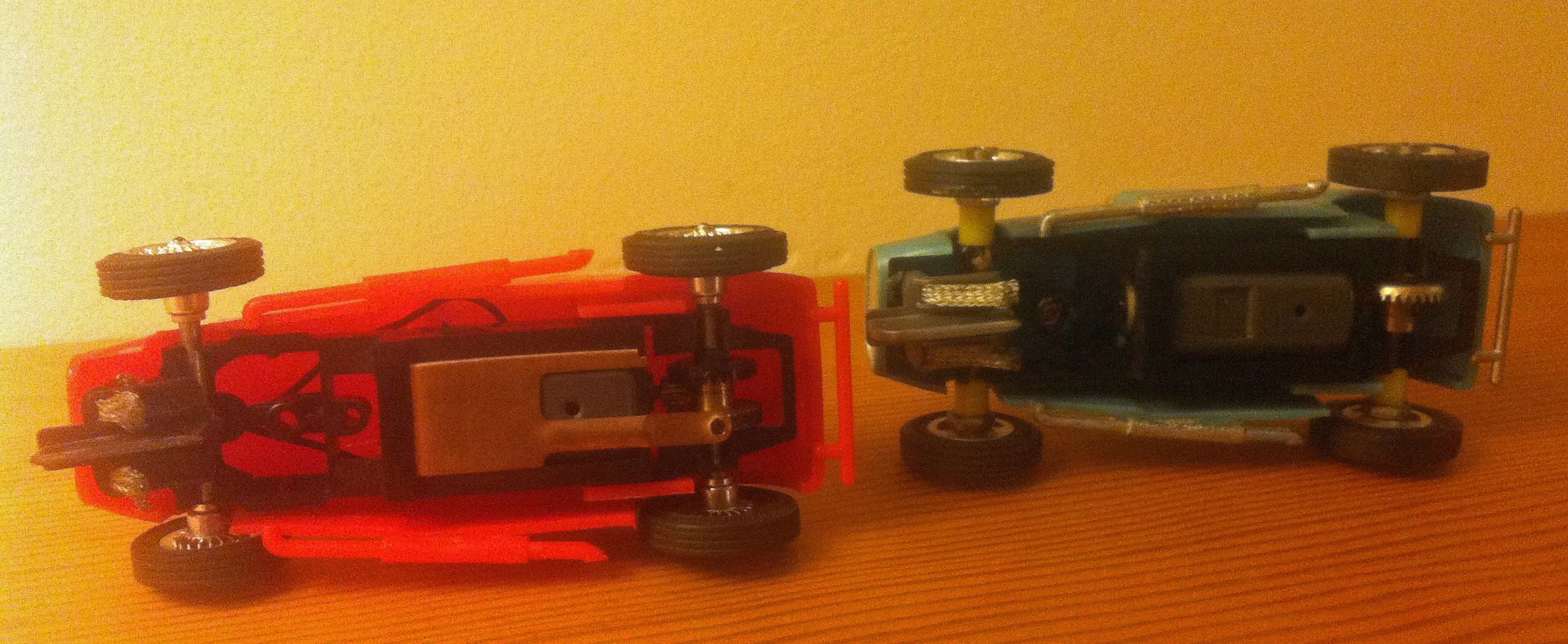 i suspect the red car may have an original chassis set up (same nylon frame, motor and wires) - it has a smaller guide flag and press fit strombecker wheels ... and a brass sheet to underside of car, which i think was to hold a small flint up against an added brass wheel on rear axle, surface of which was scored - as the car moved the brass wheel rubbed the flint for a hot rod sparking effect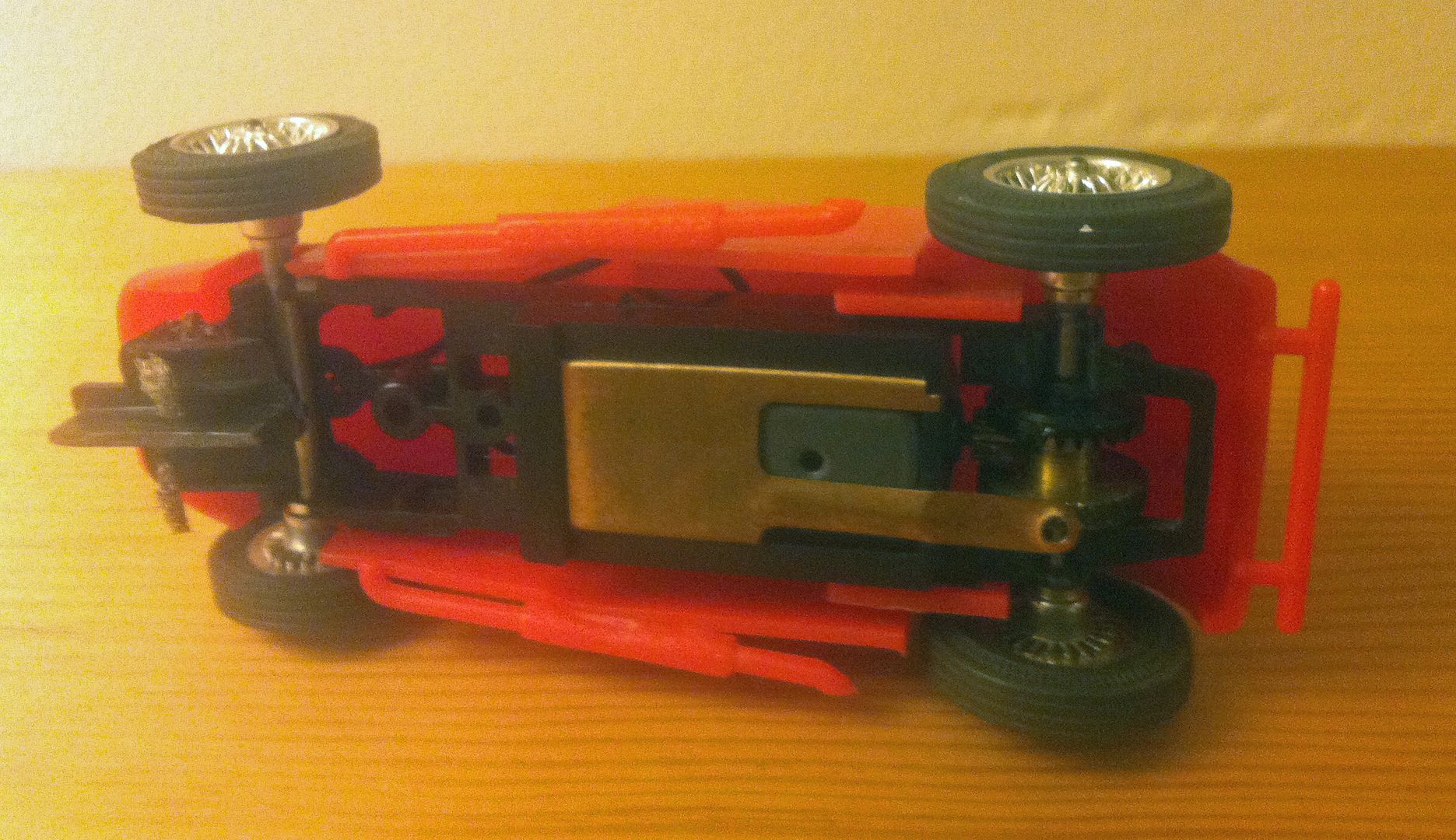 at any rate - maybe those of you who clearly know your strombeckers could wade in and give us some schooling on the custom rod variations - did it always come with the flint sparker set up, or were some just standard strombecker set up?? ... and point me in direction of some instructions or older leaflet info (i am sure i have read somewhere) on the sparking action??
and do we know if anyone does a repro roll bar?? or would another member have one to trade? - i may do up a custom home job yet ... not sure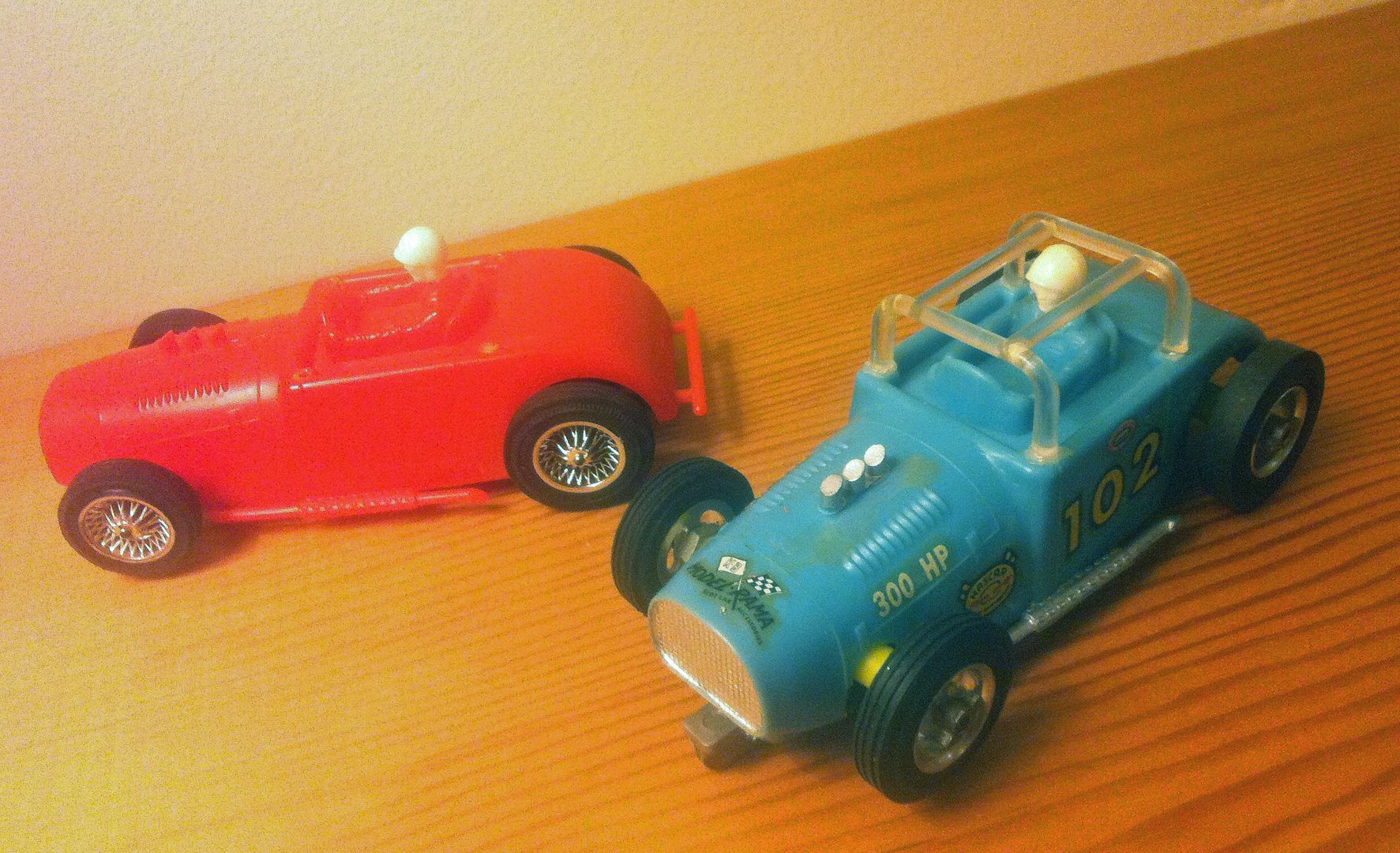 thanks for looking and any info appreciated
regards, Ron